Best Muscle Cars
Planning to Buy a Classic Muscle Car: Suggestions of What to Choose and What Not?
By
|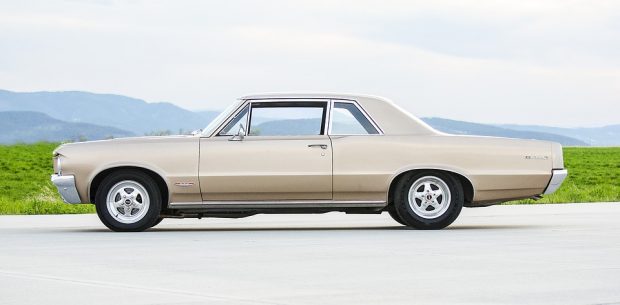 Many of us have dreams of buying a muscle car and save desperately to own one. But maintaining a classic muscle car can be expensive. However, there are a few options that are worth considering.
Classic muscle cars are like treasure items in the automobile industry. They take us back into the evoking memories from the '60s and '70s. Although many new cars are entering the market daily that come loaded with newer technologies, classic cars still have significant importance to anyone's garage.
Some classic muscle cars still generate lots of power, but maintaining them in their original shape can be tiresome. A simple reason for this is the spare parts for these cars are hard to source. And if someone gets the spare part, that could cost a fortune.
Muscle cars are expensive, and if you want to save, then a pre-owned car is an ideal choice. Even the price of a new vehicle depreciates in a few moments of getting out of the showroom. You can buy a used muscle car or trade-in your car with Gettacar.com, which deals in almost every car category.
Let's categorize a few muscle cars that are a pain to maintain and easily maintainable. You can base your choice on the discussion below.
Muscle Cars That are Tough to Maintain
1. Plymouth Volare Road Runner
Surprisingly, the launching of Plymouth Volare was for a more comfortable version over its predecessor, the Plymouth Valiant. The car had an appealing and fantastic interior with comfortable seats and adequate room. 
With all these attractions, the car still had a crucial issue of frequent water leaking. It made the car critical to driving in wet conditions, and in addition, it requires regular repairs for water leaking, which is both troublesome and expensive.
2. Ford Ranchero 500
The muscle car was launched in 1973 and was very powerful with comfortable seating. However, the car didn't gain much acceptance as per the expectations. When we talk about maintenance, for rare and unpopular models, the maintenance cost is usually higher. 
To add to the troubles, you could hardly source the spare parts. The only source for spare parts is the previous owners, who are not interested in the car's further maintenance and sell off its spare parts.
3. Dodge Charger
In 1970, Dodge launched its muscle car, which gained quick popularity for its uniqueness, better features, and power when compared to the competition. The handling and driving experience of the Dodge Charger was also very smooth and good. However, repairs can give the owner a shock as they are too expensive. Also, the 1970 Dodge Charger is a rare model, and hence repairs are costlier.
4. AMC AMX
AMX was launched in 1970 and came equipped with commanding features. Even the exterior looks gave a head-turner appeal. The car hosted a V8 engine and generated around 375 horsepower. Muscle cars are not always about power, but their maintenance is also crucial. 
Maintaining the muscle car in its original condition can be sweating and tiring. Critical problems that arise in this car are rusting of the rear and A/C issues. Repairing these parts is time-consuming as well as expensive.
5. Chevrolet Camaro Z28
Undoubtedly, the Camaro Z28 was an attractive car with an engine that generates a horsepower of 302. This classic muscle car takes us back to the days when this much power was quite an excitement. 
However, the suspension gives frequent troubles and needs an upgrade for a smooth and efficient drive. Faulty car suspensions can be frustrating while driving a car. Also, the powerful engine consumes a lot of fuel and can be very expensive.
Muscle Cars That are Easy to Maintain
1. Chevy Nova
Chevy wanted to design a muscle car that is affordable and compact and came up with a design for Nova. They achieved their milestone of producing over 1 million Novas with an option of two different engines. The car has a cost-friendly MPG as it consumes less fuel. The car is fun to ride and yet quite affordable. Because of its easy maintenance, the car passes on to generations, and people still love to drive it.
2. Ford Falcon
Falcon hosts a simple look and is very easy and cost-effective in maintenance. The best thing is that the company has started manufacturing commonly used spare parts again for the enthusiasts who still drive this car. This step is quite commendable, as now finding a spare part for repairing common faults has become easy. A muscle car that is easier to maintain encourages you to drive it regularly.
3. Chevrolet El Camino SS
The best thing about the car was that it has a lot of space, even in the trunk area. El Camino SS is admired for its superb handling and was loved and got attention immediately after its launch. 
Chevy always wanted to have this car on roads for several decades. To make this possible, Chevy produced bulk spare parts and still reproduced them to ensure spare part availability. Even the rusts get removed with complete care in the Chevy service centers.
4. Chevrolet Bel Air
The car was in production from 1955 to 1957. The car production lasted only for two years, but many improvements and modifications were done during this time. The increased production led to an increase in the number of cars produced. 
It resulted in increased availability of spare parts as most of these cars were not sold. The availability of spare parts is such that you can assemble a completely new Chevrolet Bel Air from scratch.
5. Dodge Dart
The car was launched in 1967 and is still the best low-maintenance muscle car. The production of the Dodge Dart continued for nine years, and that's the reason it can be still seen on the roads. In addition to that, this muscle car is the most affordable option when compared to other used classic muscle cars. Finally, the car has an excellent MPG even with a V8 engine.
Final Say
Finally, investing in a muscle car is always high. It is imperative to do all your research before considering buying a used muscle car. Always opt for classic muscle cars that can be easily maintained. 
Make a habit to ride your muscle car regularly to ensure everything is working fine. Check for the availability of the spare parts and buy the ones whose parts are found easily. A muscle car with low maintenance can be fun to have in your garage.
Donate To Fast Muscle Car
We spend a lot of time bringing you muscle car content. If you would like to donate something to help us keep going, that would be fantastic.