Best Muscle Cars
The Perfect Car Tracker for Beginners (WIN one for FREE)
By
|
We're giving Fast Muscle Car readers the opportunity to WIN a Car Tracking Device for FREE ($180 value)!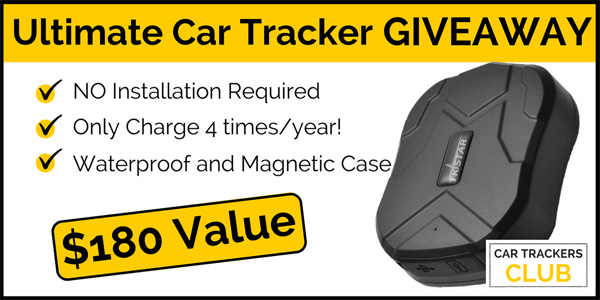 Click here and enter the contest now. Further details are below.
Car Tracking technology has come a long way in the last few years, and there are now a lot of awesome car trackers with great features. But there are also a lot of copy-cat brands (usually from China) that take the exact design of other trackers, and then use inferior internal components. So, how do you avoid these copy-cat trackers? By purchasing from an actual brand (not eBay or Amazon) that's got reviews and helpful information (shameless plug: that's US!).
So, what's the only tracker we recommend to beginners?
Let's not get ahead of ourselves, first I want to explain to you why we recommend it:
Its got an in-built battery, meaning there's absolutely no installation required. No need for an auto-electrician or anything! Simply use the waterproof and magnetic case to hide it anywhere inside, or outside your vehicle.
With a 3-month battery life, you only need to charge it 4 times each year.
Zero monthly contracts like many other tracking companies. All you need is to purchase a SIM card (like the same one you use in your mobile phone) and insert it into the tracker. Then choose a plan which allows your credit to last 6 months, preferably a year. Finally add $20-$30 credit, this will cover an entire year of tracking!
It's got many useful features which are usually only seen on high-end car trackers. We'll delve into these features a bit further on.
It's very reasonably priced, which is perfect to get your feet wet in car tracking.
Access the tracking information through 3 different methods, meaning you can track your car anywhere, anytime.
Now I bet you're itching to know what the tracker is called.
Well, get even more excited, because we're giving Fast Muscle Car readers the chance to WIN this tracker for FREE!
Click Here for your chance to WIN the ET905 Car Tracking Device, valued at $180!
So, you might be wondering, 'What can the ET905 Car Tracker actually do?'
Well I tell you what, it does a whole lot more than simple 'car tracking':
Setting Geofences: You can set a 'safe zone' for your car, so every time it leaves this zones you'll receive an SMS alert.
Overspeed Alert: Get an alert every time your car goes over a certain speed (youcan change whatever speed this is).
Shock Sensor: Get an instant alert as soon as your car's been in a crash.
Audio bugging: Using the audio-bugging feature you can hear what's happening around your tracker, perfect if someone has stolen your car.
Low Power Alerts: Get a text alert when the battery is running low, so you're not left in the wind if your car is towed or stolen.
History Logging: Get a history of all the routes and speeds your vehicle has gone. This is great if you need to contest a speeding violation.
Waterproof, durable and magnetic case. Using this case you can stick the tracker anywhere on the outside of your vehicle, and because it's waterproof you don't need to worry about the rain!
As you can see, it really is quite a powerful little device.
And you'd better hurry, the giveaway to win your own ET905 Car Tracker is only open for a couple of days..
Click here to enter the giveaway now.
As you can see from above, this truly is the all in one tracker for beginners.
 Don't miss your opportunity to win a free car tracker, and get some peace of mind.
Donate To Fast Muscle Car
We spend a lot of time bringing you muscle car content. If you would like to donate something to help us keep going, that would be fantastic.