Best Muscle Cars
Over 1,000 Muscle Cars Heading to Mecum Auction
By
|
By Dave Ashton
If you're currently in the Dallas area or want an excuse to get there soon, then the current Mecum auction has a plethora of classic muscle cars to fit all tastes going under the hammer. With so many vehicles, the range goes from the cheap to the ridiculously expensive, but that should also mean there should be something in the lineup for everybody.
Within the auction there are a few private collections on offer, which we will soon get into, but also a 1968 Ford Mustang from the movie 'Bullitt,' which will be on display to whip up interest before it goes under the hammer in January's auction.
At the time of writing, the auction is already underway and the Mecum website is already posting some of the sell prices. This serves as a nice indication of current buy values or a simple way to just be nosy and see what each vehicle sold for. If you have a few minutes spare, it's worth wading through the listings to see what individual vehicles sold for. For example, a mint condition red 1968 Ford Mustang GT Convertible went for $16,500, but what about the more high-end acquisitions?
There seems to be quite a few Mopar offerings as featured vehicles which include a tasty looking 1971 Dodge Hemi Charger R/T with a 426 CI. This one is 1 of only 63 produced in 1971, one of 12 produced for Canada, matching numbers and comes with a broadcast sheet. Estimate sale value is $150,000 – $200,000.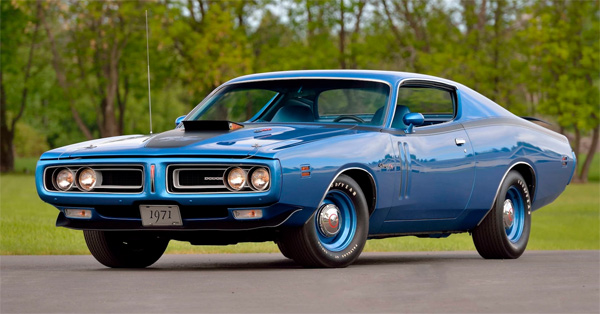 Next up is a rather fine looking 1969 Dodge Daytona with a 440ci. V8. The Daytona's special features include having the lowest serial number for a Daytona, 1 of 503 Dodge Daytonas produced and 1 of 139 with the 440 engine and four-speed transmission. Respect to the person who takes this home without the wife's permission.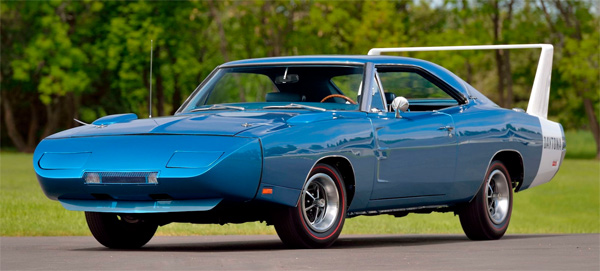 One muscle car which doesn't get as much press as it should is a 1970 Buick GSX with a 455ci/350 HP V8. These things had ridiculous amount of torque, as in 510 lb-ft., functional hood scoops, hood-mounted tach, Hurst-shifted four-speed and as you must agree, quite the looker. This one was fully restored in 2007 and is one of 19 with this powertrain. It's also number 19 of 678 produced in 1970 and although it doesn't have an estimated price, this could easily tip over $100,000.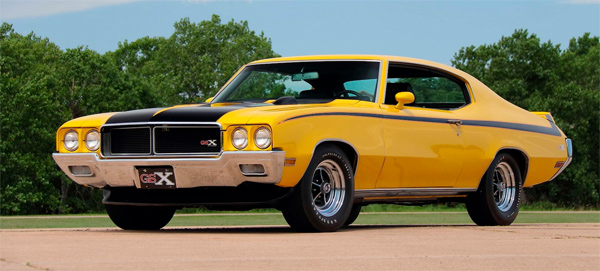 One muscle car that stood out is this super bright yellow 1970 Chevrolet Chevelle SS restomod. It comes with a mildly customized 454ci. V8 and although it's not completely original, it should be more enjoyable and driveable all-round with newer parts. Plus, why not buy into one of the peak examples of the muscle car era in one of the loudest colors ever.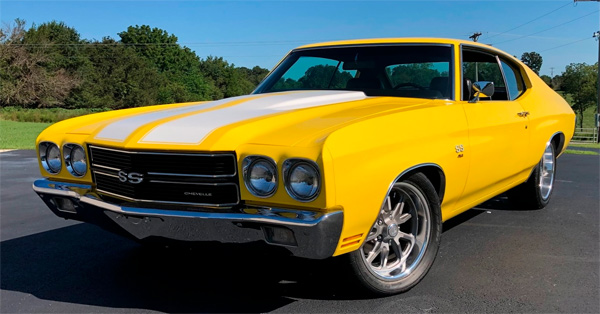 Lastly, why not something a bit more left-field in the form of a 1984 Buick Grand National. Probably the standout vehicle of the 1980s, when muscle cars just went very weird and this car was the forerunner to the mighty GNX. This one is in great condition and features a turbocharged 3.8L V-6 engine, Grand Touring suspension and 1 of 2,000 produced in 1984. As Dudley Moore, said in 'Crazy People' about the Volvo applies to the Buick, 'they're boxy, but they're good.' It's also got a reasonable price of $13,200.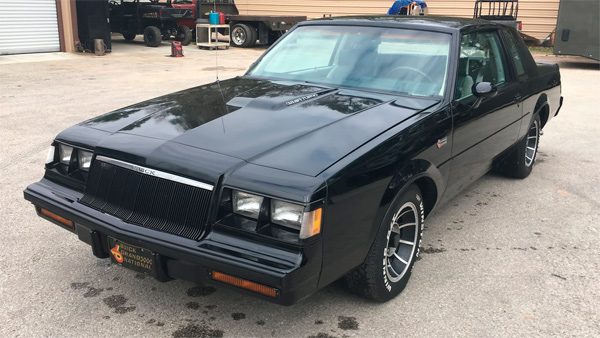 Donate To Fast Muscle Car
We spend a lot of time bringing you muscle car content. If you would like to donate something to help us keep going, that would be fantastic.