Best Muscle Cars
Muscle Cars That Are Ugly Without Mods
By
|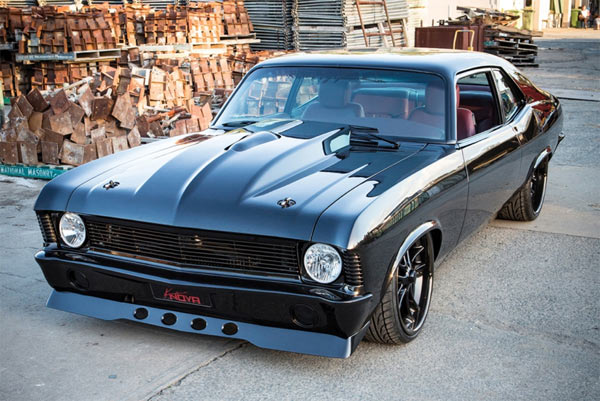 By Dave Ashton
Muscle cars have some of the most distinctive designs in automotive history and have arguably the most customised examples. This is clear from the amount of vehicles from the late 60s and early 70s that are continually being modified. How they are enhanced from their original design can be very subjective, but some muscle car designs are better left as is and some better modified.
The trend to modify an existing design will probably always be there. Muscle car makers have always tried to give variations of designs from the factory, like the Dodge Challenger SRT Hellcat now available in a wide body, but a few aftermarket touches can always make the difference, while other cars simply will best left alone.
This post was initially inspired by one from hotcars.com which outlined 10 muscle cars that would better with and without mods. The ones listed that are better left alone as per the original design – Equus Bass 770, Chevrolet Camaro SS, late 70s Pontiac Firebird, 1970 Chevelle LS6, Dodge Charger Daytona, AMC Rebel Machine, Cadillac CTS-V, Challenger SRT Demon, 4th generation of Chevrolet Camaro and 1963 Corvette.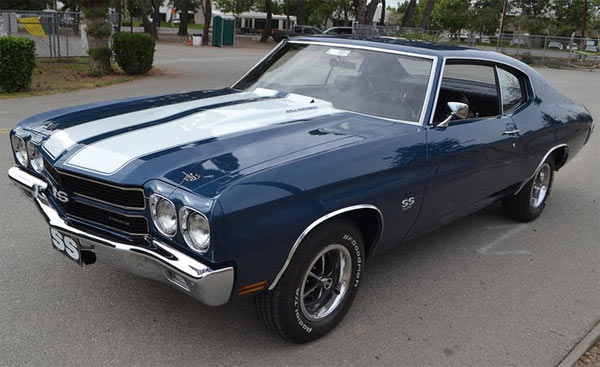 The ones listed better with modifications – Dodge Challenger SRT Hellcat, Buick GNX, Pontiac GTO, Pontiac Catalina, Plymouth GTX, AMC Javelin, 1964 Corvette Stingray, Plymouth Road Runner, Ford Mustang and Shelby GT350. This is quite a varied mix of vehicles from the old to the new. Interestingly, you've got a Challenger Demon and Challenger Hellcat listed in both camps. The Demon being the rarer vehicle, which you probably wouldn't want to touch anyway but is still more or less the same overall design as the Hellcat, where there are plenty of aftermarket mods available from extra exterior design touches to performance tweaks.
If a muscle car is going to be modified can depends mainly on how rare and valuable it is in stock state. Bolting on extra parts to a vehicle which has loads of rare options from a rare year is a bad idea, but fully customising a base model is more acceptable. Adding a cool wrap or a bit of engine tuning is acceptable, but adding a huge rear wing is probably a bad idea, unless it's on a Dodge Charger Daytona or Plymouth Superbird which needs one anyway.
Take the Ringbrothers AMC Javelin which has been heavily customised. It's a fine creation and suits all its modifications. However, this is also down to the skill and creativity of the team involved. The Ringbrothers and other top end car modification outfits could probably make any muscle car look and perform perform even better. The best modified vehicles look like they should have been designed that way in the first place. And that's the point. A seamless integration between modifications in the original design always end up looking the best.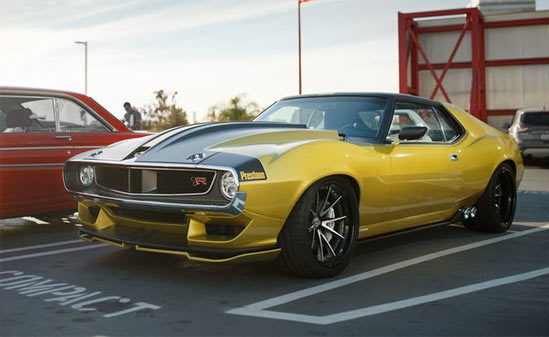 The 1963 Corvette for example hit the target with its original design, but a 1964 Corvette Stingray with added side pipes and upgraded wheels just looks better with a few mods. A Chevy Nova is a classic muscle car which is as a base model looks quite conservative. Strap on a bulging hood, bulge out those panels, add fat wheels and you have one mean looking machine.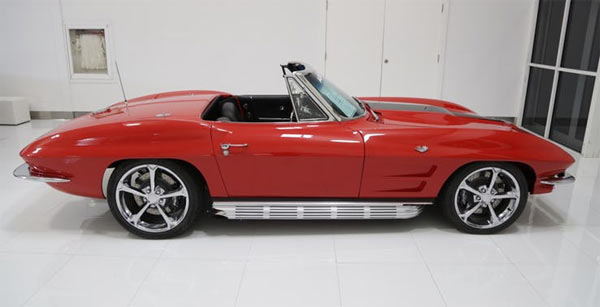 Tweaking the appearance of your muscle car is a very subjective area and it really comes down to the worth of the initial vehicle and who performs the work. You wouldn't go painting extra bits on a Mona Lisa, but some may also say a few extra features would make the painting a bit more interesting, especially with a nicer smile. If Leonardo da Vinci did the changes no one would complain…maybe.
More Muscle Cars For Sale – http://fastmusclecar.com/muscle-car-for-sale/
Donate To Fast Muscle Car
We spend a lot of time bringing you muscle car content. If you would like to donate something to help us keep going, that would be fantastic.
Muscle Cars That Are Ugly Without Mods

,