Best Muscle Cars
HOW MUSCLE CARS CHANGED AMERICAN CULTURE
By
|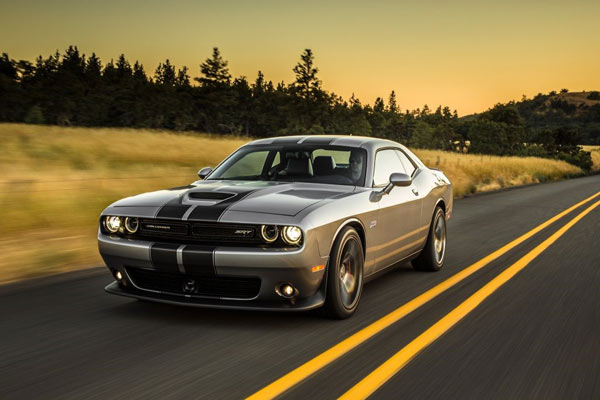 It's a general concept that Muscle cars have brought a change to American culture but let's suppose it is not, rather the fact is much interesting. Muscle cars didn't bring the innovation which America wasn't familiar to, rather it is a part of American Ideology that is based on pace, power and freedom. It must be entitled as the truest ideology of American culture because there is nothing as powerful and breathtaking awesome than Muscle cars which have been introduced during different eras with style and inspiring raw force. It injects an amazing feel of freedom when the one who rides, gets a control over the raw power and pace. American Muscle cars have transformed the beautiful endless roads of America to longest racing tracks with no checkered flags and finish lines. It's the ultimate joy to control speed.
It was the era of 1950 when after world war II, America was progressing in consumer's goods because the war related items were losing their charm now so automobile industry flourished with a great pace. It is a rough idea that every seventh American was directly or indirectly involved in automobile industry. It was the time for America to fulfil the dream which was seen by Henry ford that every American with a reasonable job and a balanced lifestyle should be able to afford his own ride because USA was listed as the world's top manufacturers of automobiles.
The effects of world war II and the aftereffects can define the reason behind the fast and strong manufacture of American Muscle cars. It is a fact that after the huge disastrous effects of world war, roads were once full of cars in poor condition so the change had to take place, Muscle cars were the most happening creation in 1960. The uniqueness and pace of these furious built machines had changed the concept of automobiles' industry because everyone investing here was crazy to bring something totally exclusive comparing the existing models. Even today, a muscle car proudly defines the value of American culture.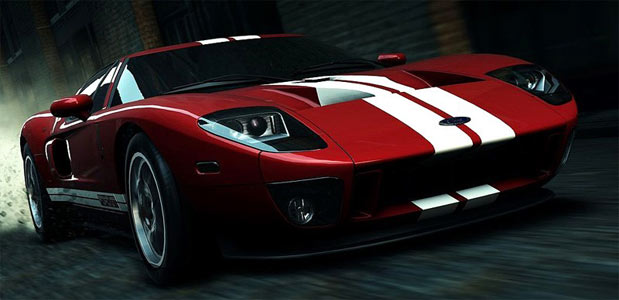 Another major influence which we can observe if we love to read American history was that Muscle cars has changed the whole concept of classic films in 1960. It doesn't mean that American cinema was lacking quality at that time but we can say that it was redefined as the movies that released during 1960-70 would not be the same if Muscle car culture would not be that popular at that specific era. It was a huge plus for the film industry and of course the element of style cannot be avoided which they brought to classic movies. Some say, means almost 25% of people would say that Steve McQueen was the star for 1968's Bullitt but the rest 75% would claim that Ford Mustang G.T. was the real start of that beautiful classic of late 60's. Almost whole of the film was beautifully describing the strength of action of Mustang G. T and the concept of an action movie got a big twist due to the elegance of Muscle cars. Obviously chase cases are all about speed and force and there is no comparison or raw power what a muscle car provides so it's the biggest secret behind the success of muscle cars.
Muscle cars, as we have already stated, were presented as the sign of speed and force but another factor that was prevailing over automobile industry was the cool looks which these heavy machines possess was totally brilliant than those ever offered so the winning repute was another thing that got popular about American Muscle cars.
Simply saying, Muscle cars mania had changed everything about automobiles once and for all as it added a sense of excitement thoroughly for those who wanted to drive in style. In mid-20th century, basically the cars were just a way to take you from a place to another and a plain and boring look was pasted all over. Racing cars were loved by everyone but obviously, those cannot be driven through city roads. Muscle cars changed that concept totally that a stylish and fast car cannot be driven at roads. People just loved the combo of strength and beauty and that was the main reason behind huge success of American Muscle cars.
John Alex is a freelance writer, experienced blogger, and a professional social media coach. Currently, He's working with Gokarts-atvs.com which provides Golf Carts In Saudi Arabia. Furthermore, John assists in the business creation and control social media content planning. For further details, you may follow him on Twitter.
More Muscle Cars For Sale – http://fastmusclecar.com/muscle-car-for-sale/
Donate To Fast Muscle Car
We spend a lot of time bringing you muscle car content. If you would like to donate something to help us keep going, that would be fantastic.
HOW MUSCLE CARS CHANGED AMERICAN CULTURE

,