Best Muscle Cars
Muscle Cars Are The Best Value in The Performance Market
By
|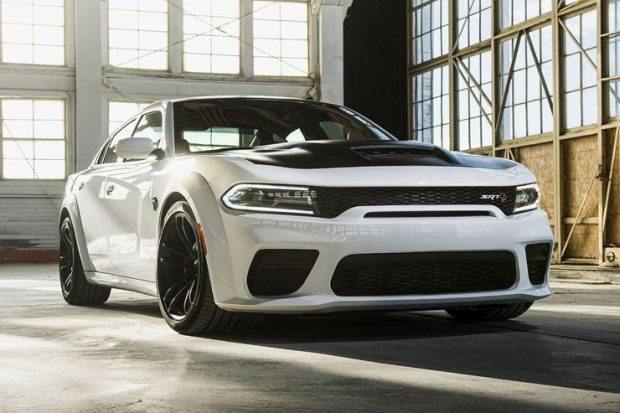 By Dave Ashton
Inspiration or at least coming up with a contradiction is the usual starting point for most of our wishy-washy articles. In this case, it was after reading a blog comparing Mercedes AMG stuff to muscle cars. More correctly, it was comparing the fastest AMGs to Dodge SRT vehicles.
Those slivers of a second 0-60mph and quarter-mile times count in competition, but for general use, are more for marketing purposes and bragging rights. In reality, it's what the whole package can provide, including feel, for the end cost. Therefore, we did a quick search online to find the cost of these comparison vehicles to see what you get for the money.
Taking out of the equation limited-edition models like the Dodge Demon, the top-end Dodge offerings are indeed very good value for money. The basic list below shows each vehicle, with a general MSRP, horsepower, and how fast they can sprint times.
2021 Mercedes-AMG GT: AMG GT Coupe: $118,600, AMG GT C Coupe – $153,500. Twin-turbo 4.0-liter V8, 523HP. 0-60mph – 3.5 seconds, quarter-mile – 11.6 seconds.
2015 Mercedes-AMG SLS GT: $268,552–$518,028. 6.2-liter V8, 583HP. 0-60mph – 3.5 seconds, quarter-mile – 11.8 seconds.
2018 Mercedes-AMG CLS63 S 4MATIC: $108,900, 5.5L Twin-Turbo V8, 577HP. 0-60mph – 3.4 seconds, quarter-mile – 11.9 seconds.
2021 Mercedes-AMG E63 S: $107,500. 4.0-liter Twin-turbo V8, 603HP. 0-60mph – 2.8 seconds, quarter-mile – 10.9 seconds.
2021 Dodge Charger SRT Hellcat Redeye: $78,595. 6.2-liter supercharged V8, 797HP. 0-60mph – 3.6 seconds, quarter-mile – 10.6 seconds.
The Dodge Charger SRT Hellcat Redeye prefers a supercharger over turbos, has the largest capacity engine and produces the most horsepower. There's also only a pinch of difference between each vehicle out of the blocks.
Different Worlds
Without regurgitating a whole list of comparison stats, an AMG and a Dodge SRT vehicle are completely different beasts. It's that comparison of apples and something orange-colored thing. While both ends of the spectrum are trying to hit the same objectives, the AMG is like doing the quarter-mile while listening to opera music, while the Hellcat does it while listening to Slayer. Both are valid and provide completely different sensations.
However, the car that gives the most bang for the buck is definitely the Dodge. With a start price of $78,595, that's a whole lot cheaper than the AMG models. Some would argue you receive far more refinement in an AMG, which to an extent is true. But, that extra refinement costs a lot more. Basically, if you want more added extras on your vehicle, you pay for the privilege. At least with the Dodge, you can start with a more basic, affordable package, then build from there.
Then again, that doesn't matter in the real world. Someone who is eyeing up an AMG will have a totally different mindset to what is the ideal vehicle compared to someone drooling over a Hellcat. But the debate here is the most value for money in a performance car and trying to be as objective as possible, Dodge wins in those stakes.
The Generation Gap is Not What it Seems
The general perception of muscle car owners is 40 plus males, going through a midlife crisis and wanting for the yesteryear of no replacement for displacement. According to an article over at Muscle Cars and Trucks, Dodge has some of the youngest buyers in the business. Over 60% of Gen-X and Millennials buy into the brand according to Matt McAlear, Head of Dodge Brand Sales Operations.
This can't be because the Challenger and Charger are brand-new, spanking designs. Both models have a shape that is over 10 years old and is more 'raw' in feel than the competition. So, our guess is the value for performance that counts in the younger market.
The modern muscle car is also a different take on the norm. One of the reasons why the Mustang GT has done so well in Europe. Having a performance vehicle that is more visceral than the rest seems to have ticked a lot of people's boxes. The fact that the Mustang GT is also available in native hand drive adds to the equation, which is something Dodge hopefully may look into moving forwards.
Therefore, if you're juggling with $100,000 to spend on a speedy machine, you may want to consider a Dodge SRT as a preference. As always, there's nothing like taking each one for a spin before you decide.
Donate To Fast Muscle Car
We spend a lot of time bringing you muscle car content. If you would like to donate something to help us keep going, that would be fantastic.