Muscle Car
Muscle Car Talk: Choosing An Orginal Or Custom Hotrod
By
|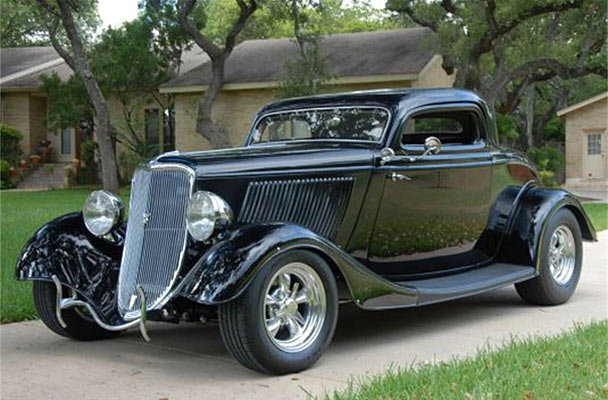 By Mark Weisseg
We all know the '32 and the cars near to that year are very popular. I recently saw a '34 Plymouth for sale recently and it's price was in orbit. So, what drove the prices and popularity so high?
Now, I am not implying stupidity on my part but take a '31 Ford Model A against a 32 Model B and the two are miles apart.
Yes, the B was the first V8 introduced by Ford and yes the styling was a bit different. From the hood backwards there are a lot of similarities between the A and the B. The grill is what sets these two apart today. People will pay a grand for just for a grill for a B model.
I want to be clear on another item. I would like to have a real B with the suicide doors and a monster engine. But, so far the price has held me back. Now, I see companies all over the USA that will build me a 32 to my specs. I have checked them out as well. For the price area of 50k to about 70k they will build me a '32 Ford to my liking. Now, that has my attention. Certainly not the real deal but the real deal has many flaws that I would not care for. One and most important is the room inside. I can tell you my 1928 Model A is a very tight fit. A real 32 is not any better. But, if I can live without the real deal I can have all the head room I desire plus the creature comforts I desire.
I have been through this before with you folks. When I drive one of my old classics it is fun for about two hours. Then, all the oldness creeps into my body.
If I step over to the other side of my garage and drive one of my newer hot rods the story is very different. As a matter of fact I am driving one of the newer ones this fall on a seven hour drive. To think about driving one of my older ones that far makes me cringe. I guess if it was all we knew it would be alright. However, we have choices today and when you choose you choose the comfort. So, yes I want a 32 with those cool doors and that bad ass stance but for me I vote for the newer body parts to fit my old body parts.
More Muscle Cars For Sale – http://fastmusclecar.com/muscle-car-for-sale/
Donate To Fast Muscle Car
We spend a lot of time bringing you muscle car content. If you would like to donate something to help us keep going, that would be fantastic.