Muscle Cars
Muscle Car Round Up: ICE's Live!
By
|
by Dave Ashton
Just when we thought the party was over for the internal combustion engine muscle car, Ford announced the latest Mustang GT with a 5.0-litre V8 engine. The 7th generation Mustang was unveiled at the Detroit Auto Show, with a statement from Ford CEO Jim Farley, 'Investing in another generation of Mustang is a big statement at a time when many of our competitors are exiting the business of internal combustion vehicles.'
Mr. Farley goes on to say, 'Ford is turbocharging its ICE growth plan, adding connected technology, opinionated derivatives, and hybrid options to our most profitable and popular cars – all in the Ford Blue family – on top of investing $ 50 billion in electric vehicles through 2026.'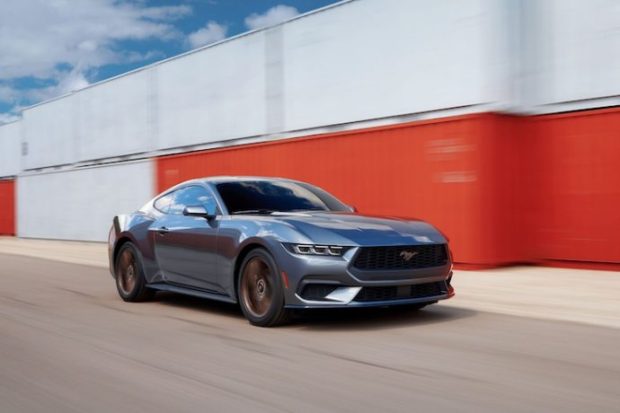 The new Mustang promises to be the best yet with an upgraded 5.0-liter V8 engine. A new air induction system, dual air intake and throttle, six driving modes, and yes it will be thirsty, predicted to sip 24 to 25mpg.
As for the transmissions available, there should be a 6-speed manual and a 10-speed automatic, along with 19-inch alloy wheels, and Brembo brakes. The cabin will also have some tasty updates such as a 12.4-inch digital instrument cluster, HD driver display, and plenty of safety features such as Speed Sign Recognition, and Lane Centring Assist. Basically, all the mod cons you would expect from a 2023 vehicle, just without the electric motor bits.
Electric or ICE?
It's obviously commendable of Ford to carry on the charge of the mighty V8, but how long will this last? While the likes of Dodge has openly stated electric is the future, they are still rolling out their 'Last Call' ICE vehicles, such as the 2023 Dodge Charger King Daytona.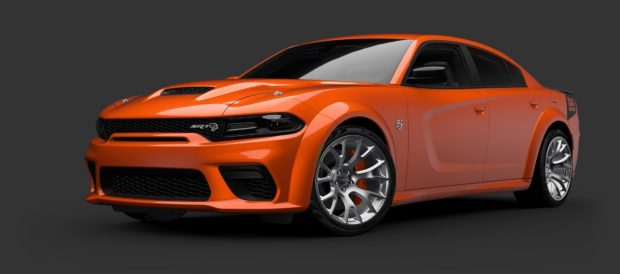 Dodge's take on these last-call models harks back to the classic muscle car days, but they will be limited edition models, not mainstream offerings like the Mustang. At this point, the writing on the wall is that Dodge is fully committed to e-muscle in the next few years, while Ford is plowing on the head with ICE's and as for Chevrolet, we will have to wait and see.
However, reading between the lines, it will be around 2030 when new ICE vehicle sales will be phased out. Then a few years after that before we see fewer and fewer ICE's on the road. That means we could have 15 years as of now for ICE's to be enjoyed to their fullest. If we follow this simplistic line of thought, then it is no wonder that the Mustang has plenty of years left in ICE form.
In reality, Ford is beavering away in the background just as vigorously as any of the others with electric motors. The Mustang SUV thingy is the obvious signpost to this way of thinking, they just haven't fully committed publicly to turning the hallowed Mustang GT electric, yet.
We just want them to go 'Vroom'
At heart, we humans are simple creatures. We like good vibrations, and symphonic sounds, which is why the V8 has lasted so long. So, expect quite a few V8 models to to come our way in the next few years. Many will be limited edition models, but they will be out there.
One such tasty model is Trans Am Worldwide's Chevelle Super Sport, a recreation of the classic 1970s model. Not only does this offering look like a great modern interpretation of a classic, but it also comes in different engine flavors. The first is a 450Hp 6.2-litre LT-1 V8, a 900hp option, and a LS6/X 454 1500HP wet your pants version.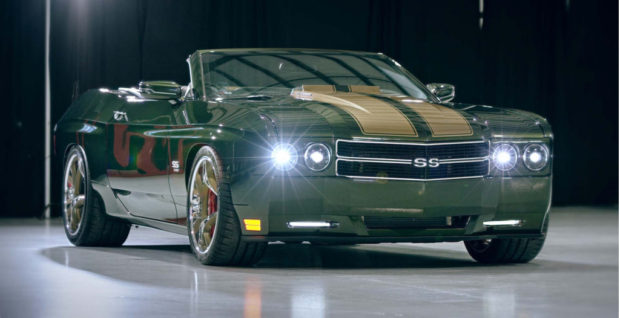 There may be only 25 versions of these vehicles ever built, but in some ways it shows a possible future for ICE cars. Limited run, custom models, for those with the money and the want.
Donate To Fast Muscle Car
We spend a lot of time bringing you muscle car content. If you would like to donate something to help us keep going, that would be fantastic.