Best Muscle Cars
Muscle Car Restoration: What You Need to Restore a Muscle Car
By
|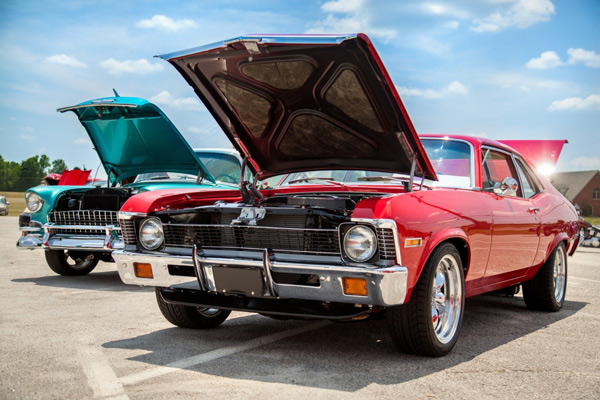 Do you want to transform your muscle car back into its original condition? Let's go over the essentials. Here's everything you need for muscle car restoration.
Muscle cars have had a long and wonderful past, with powerful classics across the decades still making their mark in the history books. It is no wonder then that restoring these old muscle car beauties is a popular tradition.
Muscle car restoration isn't an easy task. As with any proper restoration, it requires a bit of patience and a good amount of understanding.
If you have the interest and the drive to get into muscle car restoration, we have the guide for you. Keep all of these items in mind as you dive in.
Understanding the Type of Muscle Car Restoration
The biggest and most important step into muscle car restoration is understanding what kind of project you want to tackle.
Muscle car restoration can range from fixing up some bodywork to full-on engine rebuilding, and everything in between. A lot of it will require a lot of sweat, patience, and money, so be ready to figure that out first.
Inspect Before Buying
First, you need a muscle car to restore. It seems obvious, but jumping at the first item that qualifies will gamble away the entire project.
Make sure you inspect every potential car you might buy. If you aren't an expert inspector, find one! It will be worth the investment to find out you are buying a good product instead of a junker that will take too much to repair.
Your budget is important, but you need to consider the big picture with it. Your overall budget will be a more accurate number to follow. Early savings don't make up for future problems.
Price Isn't All of It
The price tag is a big deal, but it isn't everything. A cheap muscle car may require so much work that you pay several times more than what you might with a more expensive initial investment.
Avoiding a lot of the more tedious work for extra money can save you frustration. This should be a fun piece, not a source of anger.
Determine What You Want and Stick With It
It can be easy to shift the project to every new idea. Remove that mindset from your head right now.
Find what you want and stick with it, every new idea can wipe clean all your effort, leaving you with a lot of wasted time and money and no muscle car.
Track Every Step and Piece
Car restoration is always a long process filled with many pieces, parts, and little projects. Keep track of every piece. It may seem obvious, but losing track of what you finish and what still needs work saves you a lot of backtracking.
As well, keep track of all the details that need focus from the word go. You want a checklist of every step you need to take before doing it. Going over it might even remove a few steps you didn't realize you didn't need!
What You Can and Can't Do
Any restoration project is often a DIY project, but be mindful of your limitations. Don't destroy your car project because you refuse to admit you don't know how to do a more complicated process.
When the going gets tough, it isn't a weakness to turn to the professionals. They are there to give you the best, and you want your best for your muscle car beauty.
People who work with auto collision repair can become your biggest friends. They can save you a lot of time, frustration, and money.
Getting Your Dream Muscle Car
Now that you understand a bit more of the prep work and details that go into muscle car restoration, you can get underway on your next big project! Muscle car restoration can be rewarding, so take your time and enjoy the fruits of your labor.
For all other things muscle cars, we here at FastMuscleCar.com are your premier place. We have news and guides on all things speed and power, so check out our other articles today!
Donate To Fast Muscle Car
We spend a lot of time bringing you muscle car content. If you would like to donate something to help us keep going, that would be fantastic.