Best Muscle Cars
Is The Mustang Mach-E True American Muscle?
By
|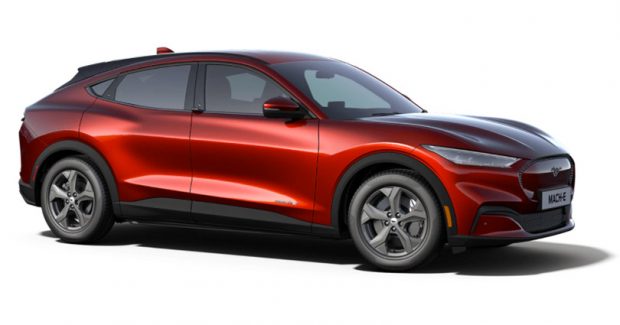 By Dave Ashton
Nothing is truly clear-cut in life. This can also apply to Ford's Mustang Mach-E, wanting to be an SUV, an electric-mobile, while also borrowing muscle car sensibilities. Most muscle car fans know that the 'muscle car' moniker is an easy-to-use label for any performance vehicle, but can it be legitimately used by the Mustang Mach-E?
One review of the next generation Mach-E which could be a good start point for comparisons comes from the UK newspaper, the Derby Telegraph  (For residents in the US, Derby looks like Downton Abbey, populated with lots of royalty and swans). The reason why this perspective is worth a look is that Ford has been a long-term brand in the UK, but most don't know the rich back history of the Mustang. Thus, the Mustang Mach-E has judged solely on if it is any good. Not because it borrows heritage from another vehicle or not.
The other eye-opener is that Mustang is now a sub-brand for Ford, rather than a model. The analogies are stated with Nissan having Infinti, Citroen with the DS line, and Seat with the Cupra brand. The article stating, 'the Mustang moniker will be reserved for Ford's new breed of premium, zero-emission electric cars. And it starts with this, the Mach-E.' Lots of questions open up about the regular Mustang V8 versions, and how they will slot in the future, but that's another debate.
The Mustang Mach-E Review
Without regurgitating the whole post, the barebones stats. for the Mach-E include a range of 335 miles per charge, power levels of 351hp, and a 0-62mph time of 5.8 seconds. There is a rearwheel drive or twin motor all-wheel-drive version, along with two levels of the battery. The single motor version produces 266bhp, with an expected Mach-E GT model in the future which should produce a respectable 480bhp.
The range is a big factor with these electric vehicles and in the real world, the Mach-E should be good for roughly 300 miles from current feedback. At the end of the day the Mach-E ticks most of the boxes of a competent electric SUV, and is a worthy competitor to the Tesla Model 3. The Mach-E may not be a true muscle car, but we see nothing wrong with borrowing a bit of heritage from its cousin to get the ball rolling.
Further Comparisons
It's not exactly comparing oranges to oranges, but the 2021 Dodge Durango R/T also has 'muscle' attributes, with a 5.7-litre HEMI V8 producing 360 horsepower and 390 lb-ft of torque. If you need more oomph, then there are two other HEMI V8 options, churning out 475 and 710 horsepower respectively.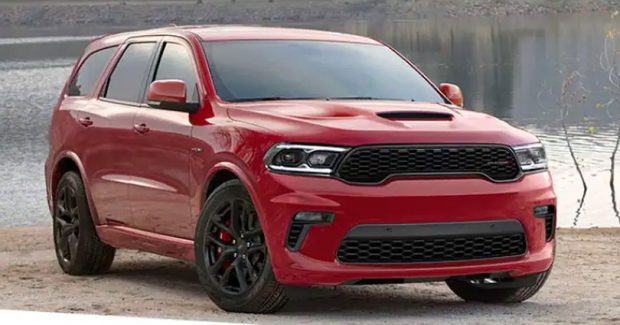 Pricewise, entry to the 2021 Dodge Durango R/T starts at $55,754, with real-world prices ranging from $61,798 – $81,780. The Mach-E on the other hand starts at $44,995, 5 models available ranging up to $60,000. The Durango R/T also looks like it can smash through a brick wall, while the Mach-E looks like a large, leisurely city cruiser.
The 2021 Dodge Durango R/T is sure to do well in the US but is a touch too brutish for the European market. Europe traditionally has smaller roads and higher fuel prices than in the US. So an all-electric SUV makes more sense over there and elsewhere, with a dash of American flamboyance added to spice things up. In our ever-expanding global economy, a vehicle that fits in everywhere is becoming the common trend.
However, vehicles aren't bought for pure practicality or generally accepted features. The Durango R/T sounds and feels more muscle car-like, especially with that Hemi engine, while the Mach-E is a futuristic city cruiser. Essentially, two vehicles fulfilling two separate roles.
All this waffle basically means the Mach-E is a next-generation SUV, with a borrowed muscle car title. It's a totally new thing with new aspirations. If you want the latest and greatest in an electric SUV, than the Mach-E is a fine choice. For more room, and old-school grunt, the Durango R/T is also a winner. If you want the latest American muscle car, buy a Challenger Hellcat and scare the neighbors.
Donate To Fast Muscle Car
We spend a lot of time bringing you muscle car content. If you would like to donate something to help us keep going, that would be fantastic.