Best Muscle Cars
How Your Muscle Car Can Help Your Business
By
|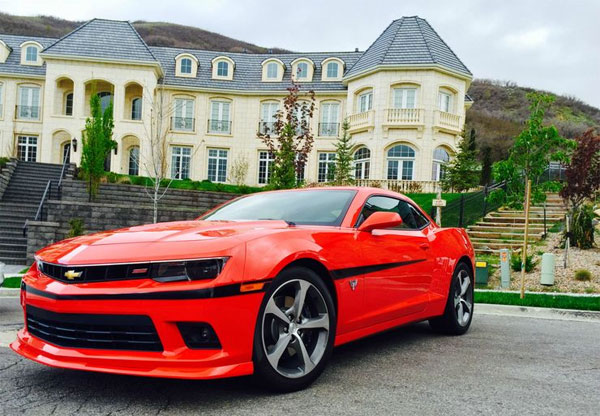 Many people might see their car as something that gets them from one place to another. Some people may even go as far as saying spending lots on an expensive car is a waste of money. If you run your own business, a good muscle car can be a great investment. Here's how your new car could be one of the one of the best purchases for your business.
A measure of your success
First impressions are everything when it comes to business. That doesn't just mean the first handshake and greeting as they welcome you into the boardroom. That first impression starts from the moment you pull into the parking lot. By arriving to their premises in a luxury muscle car, you are selling yourself to the person you're having a meeting with.
One of the most obvious things someone can gather from your car is how much it's worth, therefore showing you've already had a lot of success in business to be able to afford it. If your car is well maintained, it shows you are responsible, good at looking after things that are valuable to you, and have a good eye for detail. All these qualities will make whoever you're meeting more confident that they can trust what you're saying, and more likely to want to work with you.
Making new contacts
As well as impressing those you have arranged appointments with, your car can also help you make new contacts. As your car is such a rare yet beautiful sight in a long line of average family cars, many people may stop you on the street to start a conversation about it. Depending on who stops you, that initial chat could lead to further discussions and maybe even secure you a new customer or investor in your business.
There are also a number of events which you could attend with your muscle car to help make new business contacts. For example, Fast Lane Drive is an exotic car club in San Diego where members are not only passionate about their cars, but eager to network with people with the same interests. They hold events all over the West Coast for entrepreneurs and car enthusiasts to meet up in a fun and exciting way.
Relax
While you think that nothing but hard work will get you ahead in business, it's just as important that you take time out of your busy schedule to relax. A muscle car offers you many different ways of relaxing. It could be that you fancy a change of scenery and want to go for a scenic drive to somewhere picturesque in your state or further afield.
Many people also find maintaining their vehicle relaxes them. If you spend all day in front of screens, sending emails and conducting meetings, it's good to focus your attention on something more practical for a change. There's nothing better than getting your hands dirty under a hood to distract you from your day-to-day worries.
Donate To Fast Muscle Car
We spend a lot of time bringing you muscle car content. If you would like to donate something to help us keep going, that would be fantastic.