Best Muscle Cars
Gas-Powered Dodge Challenger & Charger Say Goodbye or is it??
By
|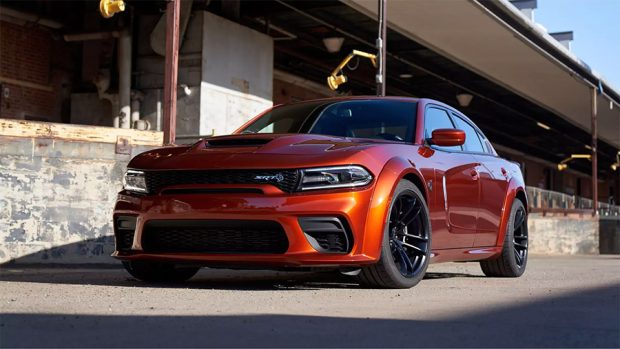 by Dave Ashton
The end of an era is upon us as Dodge recently announced that it's taking its final orders for gas-powered versions of the Challenger and Charger. The last chance to get your hands on these iconic muscle cars will be 2023 models, so if you're yearning to own a piece of automotive history before they transition to the electric horizon, the time is now. But, will this be the complete end to this chapter in the story or is there more to come?
"For those of us who appreciate the roar of a V8 engine and raw power of these American-made muscle cars, this truly is the last call for the iconic Challenger and Charger," says Tim Kuniskis, CEO of Dodge. "We take immense pride in being able to provide enthusiasts one last chance to own a piece of automotive history."
The last of these bloodlines will include the 2023 Dodge Challenger & Charger R/T Scat Pack Swinger. These new limited edition models come with a 1,025 horsepower on E85 fuel and can reach 60 mph from rest to 1.66 seconds on a prepped surface. Additionally, these swanky new models come with a commemorative plaque under the hood bearing the scripts "Last Call," "Designed in Auburn Hills," and "Assembled in Brampton."
Those wishing to join Dodge's Last Call may find the Dodge Garage website an invaluable resource. It features a wide selection of new Challengers and Chargers across various trim levels from the entry-level SXT to the special edition models. The website also allows users to contact the dealership nearest them to place an order.
For those who miss out on the Last Call, Dodge is still offering several options for enthusiasts. With the Challenger and Charger due to transition into electric muscle cars, Dodge will soon launch new models of these vehicles with powerful electric motors and advances in technology.
Electric muscle cars promise to bring a whole new level of performance and versatility to these vehicles, including quicker acceleration and higher top speeds. However, many will lament the loss of that iconic rumble and roar from the V8s of past muscle cars. Fortunately, Dodge has created something to bridge the gap between the familiar feel of a gas-powered engine and the future of electric muscle cars.
The eTorque engine wil be the next generation for the 2021 Dodge Charger and 2021 Dodge Challenger. This 48-volt mild hybrid system combines the conventional powertrain with a belt-driven motor-generator and integrated starter, allowing drivers to enjoy the best of both worlds – the power of a V8 engine and improved fuel economy.
While the end of an era for gas-powered Challengers and Chargers may be near, the future still looks bright for muscle car enthusiasts. As technology continues to improve, there is no doubt that electric muscle cars can bring a whole new level of excitement and performance to drivers worldwide. The 2023 Dodge Challenger and Charger R/T Scat Pack Swinger will go down in history as the last of the traditional gas-powered muscle cars, but it won't mark the last of this classic genre. Muscle cars will continue to live on, and they will remain true to their roots with new technological advances.
The end of this chapter marks the beginning of a new one for the muscle car industry. The days of the gas-powered V8 engine may be numbered, but it will pave the way for even more powerful and high-performance electric muscle cars.
However, like a classic rock band that publicly announces its retirement, and ends up doing a stadium tour 12 months later, don't think this is the very end of the gas-powered versions. Think special editions, anniversary models or even ongoing special builds from independent builders. The reality is that gas-powered vehicles have a good few years before they disappear from everyday sight, and this may still not be a total end. As they say, there's life in the old dog yet.
Donate To Fast Muscle Car
We spend a lot of time bringing you muscle car content. If you would like to donate something to help us keep going, that would be fantastic.