Best Muscle Cars
Car Shipping For Muscle Cars – Using A Service Provider Or Doing Things Yourself?
By
|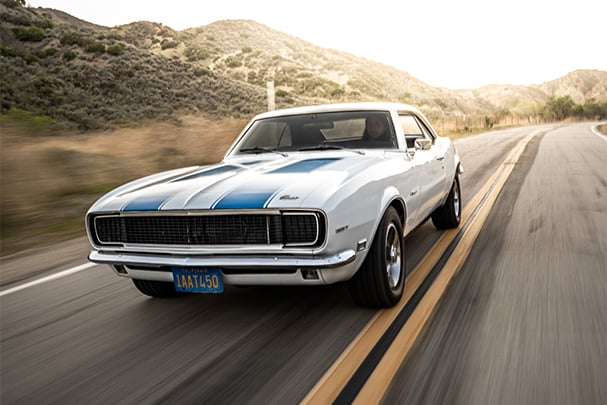 Before you decide to ship your muscle car on your own, you may want to look into a shipping company to do the job for you instead.
While it can "save" you money, you'll end up spending the money you saved on your return trip, and you're going to be uninsured for the transportation.
Below we'll get ino the details of whether you should use a service provider or ship your muscle car yourself.
Let's get started.
Should You Use a Service Provider or Ship Your Muscle Car?
If you plan on moving your vehicle a small distance, like a state or two over, it can be economical to drive it yourself and ask a friend for a drive back or even order an Uber. The challenges you'll face are when you need to track a considerable distance or internationally.
While you can go the length of hiring a cargo company to ship your car internationally, you'll be looking at taking the burden of the entire ordeal, from insurance to ensure the vehicle is in proper order before handing it over to the cargo company.
A reputable shipping company that is knowledgeable in muscle car shipping is going to be your best bet over doing it yourself. Reputable transport companies have been in the business for many years and will cover everything from paperwork to shipping, and everything in between.
You can also opt to buy a trailer and transport your muscle car that way, but then you'll encounter the problem of driving back the distance you came from. This adds not only money but an immense amount of time that you won't ever get back.
The other issue you'll encounter is how you're at risk of accidents and weather (as well as traffic jams). When considering all these minor details, they add up rather quickly. A proper shipping broker will know how to get your muscle car anywhere in the world without any problems in between (plus, they'll be insured so your vehicle will be safe along the journey).
Auto transport expert, Joe Webster says: "Many try to ship their vehicles on their own and then call us, realizing how inefficient it is for them to take on all of the tasks that go into shipping a muscle car. It's better to leave transport in the hands of professionals that understand everything there is to know about vehicle shipping, and what to avoid during the journey. One small mistake can cost you thousands, so the brunt of the responsibility should be left to the pros.
What to Look For in a Muscle Car Shipping Service? 
Well reviewed
The first place you want to start with any shipping service is their reviews. While reviews can be forged in today's online world, it's still possible to get a good understanding of what these companies are doing right and wrong.
Remember to check not only Google Reviews but Yelp, Trustpilot, and the BBB. Reading 1-star reviews can also point you in the direction of what the company is doing wrong, and if you should avoid their services.
Multiple services offered
If a shipping company offers many different services, like car, boat, and ATV shipping, that means they are not just apt in one shipping service, but they are capable of fulfilling demands for any vehicle.
Companies that offer a multitude of services are more like to be legitimate as they are confident in their abilities to provide services that aren't just limited to vehicles. 
Insured
You always want to ensure that your vehicle will be insured during its journey. While some companies may state they offer insurance, it's always best to double-check because they may sell your lead to a broker that in the end, doesn't fully insure your vehicle.
Before you pay for a deposit or sign any papers, ensure that your vehicle will be fully insured. It may not be possible to fully insure your vehicle if it costs a fortune, but in these circumstances, you can always ask to purchase full coverage. 
Licensed
Check with the DOT and FMCSA (or Federal Motor Carrier Safety Administration) that the company you are looking at working with is legit. Many companies these days are just brokers without the proper documentation, and these companies don't have your best interest in mind.
Conclusion 
Shipping a muscle car requires careful consideration of the best approach to ensure a successful and stress-free transportation process. While driving the car yourself might seem like a cost-saving option for shorter distances, it becomes impractical and risky for longer journeys or international shipping. 
Entrusting a reputable and experienced shipping service provider with a track record in muscle car transportation is undoubtedly the superior choice.
When searching for a muscle car shipping service, prioritize companies with positive customer reviews across various platforms, indicating their reliability and quality of service. A provider that offers a range of shipping options and is fully insured will give you added confidence in the security and safety of your vehicle throughout its journey.
Donate To Fast Muscle Car
We spend a lot of time bringing you muscle car content. If you would like to donate something to help us keep going, that would be fantastic.