News
Could The Dubuc Tomahawk Be The Next American Super EV Muscle Car?
By
|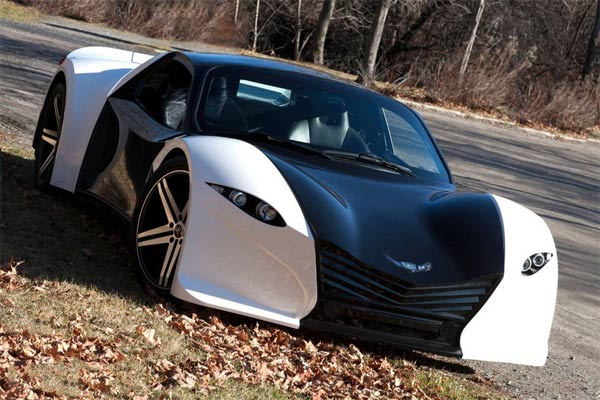 By Dave Ashton
Okay, i've gone ahead and said it as a new term, a 'Super EV Muscle Car,' but moving forward into an electric vehicle future, the muscle car has to fit in somewhere which will be somewhere between a high-powered EV vehicle and a supercar…..possibly…..maybe….
The guys from Dubuc Motors are another small car maker like Lucid and Faraday Future who are building limited runs of high-performance EV vehicles. The company founders Mario Dubuc and Mike Kakogiannakis have been working together since 2003 and have been working on designs together full-time since 2013. They decided to go down the electric route as sourcing and developing electric parts is now much cheaper than it was only a few years ago and the acceptance of electric vehicles is growing each year.
Having gone through 10 different prototype builds, the company settled on two Tomahawk prototypes, with the aim of hitting a small market of high-powered vehicles which has room for passengers. They are not calling it a four seater, but a two-plus-two.
Performance wise, they claim it can hit 62 mph in roughly 3 seconds with a top speed of 160 mph. The company have a long road ahead of them getting the car fully crash tested and certified for the roads with an expected 1,500 units being produced per year.
This vehicle may be more bespoke EV sports car or supercar for today's market, than what the present muscle car will morph into in the future, but it at least gives a start point to where we may see muscle cars in the next 20-30+ years. Nobody wants the mighty V8 to go away any time soon, but concepts like this vehicle may at least start the process of how we can make some sort of electric muscle car for the future, if that is possible. An ultra powerful electric engine in a medium-sized American car which is accessible to the masses and obviously the best for straight-line speed??
Basically, we just need somebody to build an electric vehicle and give it the label 'electric muscle car,' just to throw it out there and see what the reaction is from the public, even just to test the waters. There are the likes of Tesla which are now capable of under 3 second 0-60mph times in Ludicrous mode, but these vehicles seem to be as far removed from a muscle car as you can get at the moment. I wonder what would be the response if you dropped a Tesla powertrain into a Dodge Challenger Hellcat bodyshell? Could this be a future partnership or heresy?? An Electric V8 – looks like a V8, sounds like a V8, rearwheel drive, it's just electric powered instead?? Daydreaming, yes but we have to start somewhere. I know the even utterance of this is banned in some circles, but nobody wants muscle cars to be eventually resigned to the history books.
Post your comments below on what you think could be the possible future for muscle cars in an upcoming electric vehicle world.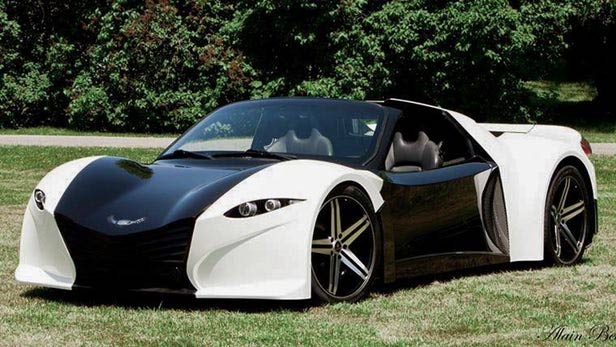 For all muscle car parts – http://fastmusclecar.com/muscle-car-parts/
Donate To Fast Muscle Car
We spend a lot of time bringing you muscle car content. If you would like to donate something to help us keep going, that would be fantastic.
Could The Dubuc Tomahawk Be The Next American Super EV Muscle Car?

,