Best Muscle Cars
The Definitive Pontiac GTO
By
|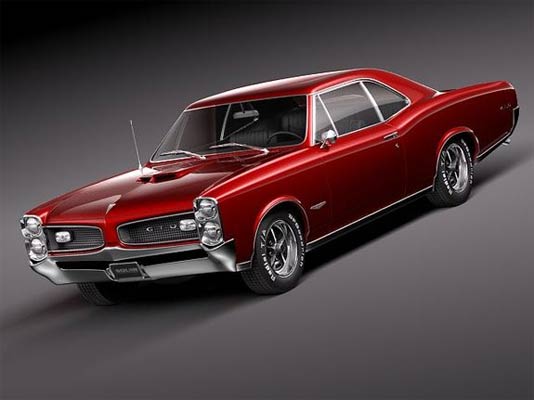 By Mark Weisseg
It would be hard to argue that the Pontiac GTO is not one of the best muscle cars of all time. I know that is a big statement to make but numbers as well as fans don't lie. I know the Ford guys and Mopar guys are ticked off at me right now but they will need to read on.
I have always been honest about not loving the General Motors cars of the past. I called them General Mess. Now, I have seen the light as some would say. So, everyone can relax and delete the hate mail. Today I adore many GM cars and trucks and even own them. When I attend car cruises or shows I look for the GTO cars. My preference is with the 1969 or 1970 Judge but these older ones now have my attention. Why? I grew up, matured a bit and now understand what John DeLorean was going for. It started in 1964 and rocketed to great heights. Now, we won't go into the mid seventies as we all understand what happened across the board. However, the original GTO cars are highly sought after today for all the right reasons. Ok, what are the reasons? Well, for starters the car was somewhat light weight. The car had a very cool 326 engine for a while with trips.
Trips? Sorry. Three two barrel carbs. Automatic or manual transmission. Roomy inside and most of all guys then and now just really loved the car. Pontiac was not really known for high performance back in the day. They were bigger cars with big interiors and cushy rides. Yawn. Then, big John come along with his team and saw the opportunity to create another high performance car.
We all know Pontiac is no more. Sorry to say that but when collectors get that itch for the good old days they desire the GTO. Better known by everyone as the Goat. Interestingly it seems these cars don't seem to be hacked up and rat rods made of them. Generally, a person restores a Goat to almost as it was. Maybe update the brakes or add some horsepower but I have yet to see one really changed all that much.
Watch these at auctions and they bring a good price. You can buy one for a reasonable amount of money of course and turn heads quickly. What this guy likes is the stacked headlights, and little bump on the hood.
When I saw this old picture it made me rifle my picture collection for my old cars. Back in the day nobody really would snap pictures in big numbers as the cost was too high.
So, long live the GTO and the hobbyists that love this car. It's on my radar screen as well but a couple of other cars are ahead of it in line. Someday though the disliker will become the lover.
For all muscle car parts – http://fastmusclecar.com/muscle-car-parts/
Donate To Fast Muscle Car
We spend a lot of time bringing you muscle car content. If you would like to donate something to help us keep going, that would be fantastic.
The Definitive Pontiac GTO

,