Readers Rides
Consider An Automatic, Not Just a Manual Transmission Muscle Car.
By
|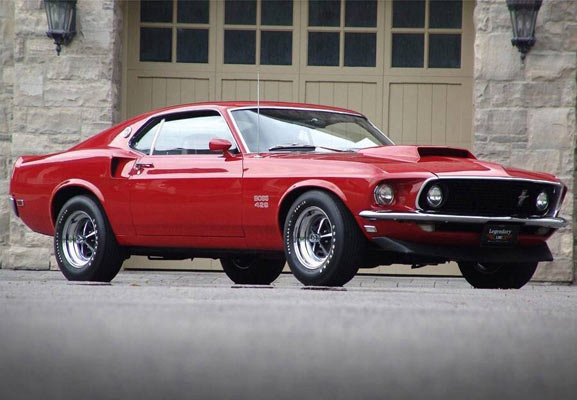 By Mark Weisseg
First, look at this beauty. Even if you are not a Ford guy have to admit this was a special car. I know I would like to have one in my stable, but here's where the funny is. A guy I know is thinking about buying one of these monsters and decides he cannot go through with it. I ask him why of course because the car is deadly beautiful, very fast, very expensive and rare. His answer was that it was not a four speed so he was concerned about what people would think now and in the future resale value. Once I gathered my thoughts, I probed for more.
When did having a four speed in a classic car become a cardinal rule? It sounds better when you are shifting I guess. This guy is worried that if it does not have a third pedal it somehow won't be considered as good. Give me a break. Just look at today's cars and see what is being done. FCA put out a Hellcat engine in a Challenger / Charger with a 8 speed automatic. Any complaints? Nope. Everyone just mashes the throttle and hangs on for dear life. The new Mustang GT350 is a stick only for now. That may put some buyers out of the market but not many.
My background is the auto and heavy duty trucking industry. One does not buy a school bus anymore with a stick shift. Delivery trucks for around town are becoming all automatics. It is hard today to buy a pick up truck with a stick shift. There are plenty of heavy duty trucks on the road today that have Eaton automatic transmissions. Why? One is driver fatigue from shifting but the main reason is it is just easier on the driver as a whole. I have driven a 18 speed transmission Volvo truck and I can attest to the difficulty of getting through a few gears and then needing to stop and start the whole process over. It's a royal pain to drive one versus starting the diesel up and moving the lever to D.
I have classic vehicles with both types of transmissions. Some days it is easier to just get in and drive. While you are waiting for the right rpm to shift at – my foot is planted squarely on the floor. Are dragsters stick shifts? Nope. The day will come soon too that NASCAR will go automatics. The reason is the driver has many things to do behind that wheel and the auto will make it one step easier.
So, don't stop yourself from buying a classic fast muscle car just because you cannot shift. Take a 1970 Superbird with a 440. Is the automatic or 4 speed faster under equal conditions? Time marches on and the day of the stick shift are closing. Once upon a time it was only a column three speed and then it was moved to the floor for either a three speed or four, then it was a five speed. Today, a lot of high horsepower cars are automatics with 6 to 8 speeds and that will only increase. So, adjust for the change as it is here and it is not going away.
More Muscle Cars For Sale – http://fastmusclecar.com/muscle-car-for-sale/
Donate To Fast Muscle Car
We spend a lot of time bringing you muscle car content. If you would like to donate something to help us keep going, that would be fantastic.
Consider An Automatic, Not Just a Manual Transmission Muscle Car.

,