Muscle Car
Car Crash And How Do We Fix The Problem Of Speeding?
By
|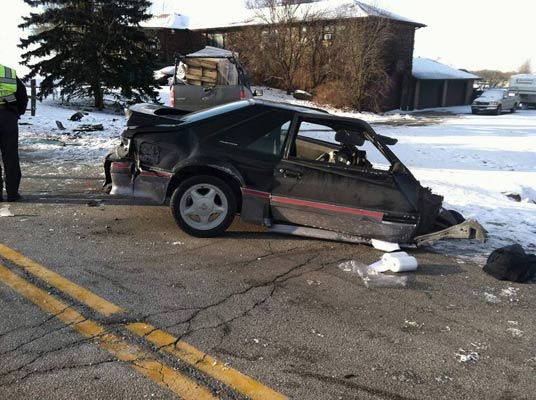 By Mark Weisseg
You read it right. This terrible accident happened yesterday in Tennessee. The young male driver was air lifted to the hospital in very critical condition.
As bad as this is did you know more people die every year from Opioid abuse than car accidents? In 2014 over 47,00 people died from over doses. And, just over 30,00 by car in the US. Now 30k is way too many but there is a fix. Or is there? The question remains.
How do we slow down cars to a safe speed? If we did this the fox body would not have gone at a very high rate of speed and break in two. What if the car had a governed speed of say 75 mph? Is that fast enough? Well, you could say I could go 75 mph in a 25 mph zone and still do damage. You would be right. But, do we need a car to go 200 mph like my Shelby Cobra? We would save money on gas, insurance and maintenance. Traffic deaths would decrease no doubt. If I can go 200 mph on an interstate the chances are I am going to crash and take you or your family with me. Would it matter if it was your family I killed? Most people would say if you want to kill yourself go right ahead. But, if I said I will take you with me then you might have some objections.
It's a great debate. On the news every night there are stories of people overdosing and dying. Or overdosing and we save them so they can do it again. And car accidents jeepers, every night some horrible story. Sometimes the two stories blend. Someone was high while they wrecked and killed innocent people.
So, if this young man lives should he be able to get another car like say a Challenger with a Hellcat engine? Then he could go very fast again. The story has many questions for debate. I really do not have an answer. I'm close to the story because I have some very fast cars. I also lost a niece in a car accident. So, I know both ends. What I do not know is the drug addiction issue.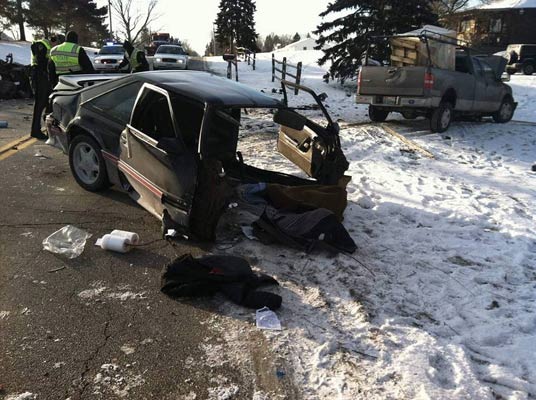 I just wanted to raise your thoughts about how many people die from car related accidents versus drug overdoses. Our cars are safer than ever before. With all these gizmos on the cars today safety is really job one. Now, an app can be used to limit your speed and advise you where your car is. Great for parents of teenagers but bad for those of us who fear big brother is now a gorilla. It's nice to know auto related deaths continue to decrease every year. However, horrible drug deaths are skyrocketing. Is there an app for that yet? Just a thought…..
More Muscle Cars For Sale – http://fastmusclecar.com/muscle-car-for-sale/
Donate To Fast Muscle Car
We spend a lot of time bringing you muscle car content. If you would like to donate something to help us keep going, that would be fantastic.