Best Muscle Cars
The Best Top 10 Muscle Car Infographics
By
|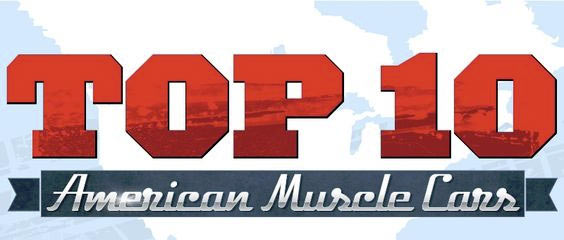 By David Ashton
Long textual information on muscle cars is fantastic, but there's nothing like the ease on the eyes when it comes to infographics. Infographics don't provide as much information as a long scripts, but it's a great straightforward way to get information, especially for the beginner.
Below are some of the best American muscle car infographics in no particular order.
Top 10 American muscle cars
As the title implies, the top 10 American muscle cars with a brief explanation of each model.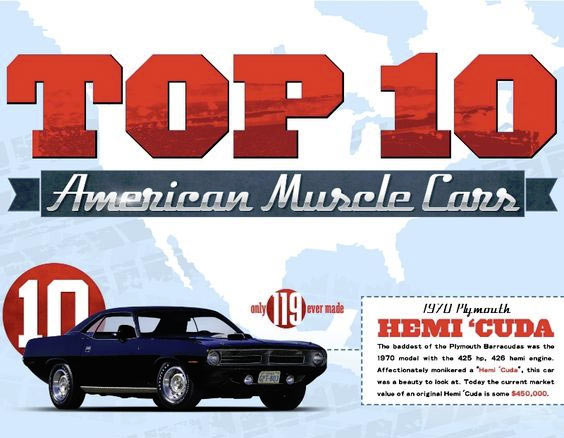 Source – https://uk.pinterest.com/pin/396598310906683706/
10 greatest on muscle cars of all time
A fantastic infographic with a nice chunk of information on each car.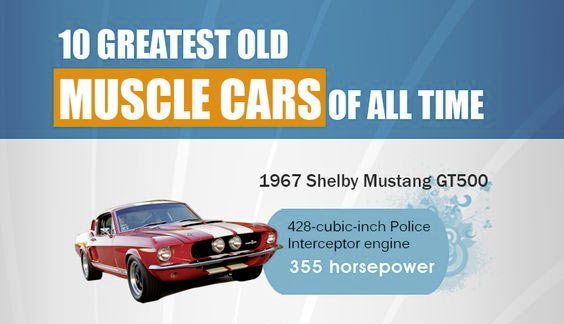 source – https://uk.pinterest.com/pin/862439397361567483/
Top 10 Classic Cars In The World
although the title says, classic cars in the world, the top 10 are full of muscle and pony cars.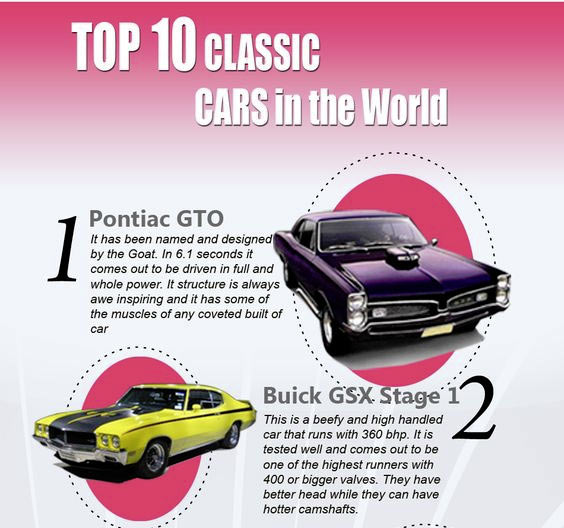 source – https://uk.pinterest.com/pin/61361613655546643/
Dodge Charger Timeline
For all you Mopar fans out there, this is a nice info graphic, giving you a brief history of the Dodge Charger, over time since its inception in 1966.



source – https://uk.pinterest.com/pin/338192253244155788/
Camaro History
Although the Camaro is strictly a pony car, its still one of the standout American vehicles in the past 50 years. This link to the infographic shows some great imagery and brief description of each generations from 1966 onwards.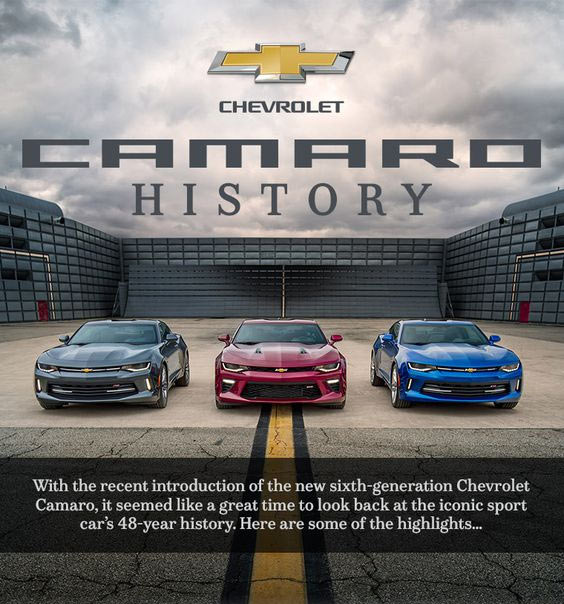 source – https://uk.pinterest.com/pin/620159811158753547/
50 Years Of The Mustang
If we include the Camaro we have to include the Ford Mustang as an infographic link. First produced in 1964, the Ford Mustang is arguably one of the most iconic vehicles on the planet, not just as an American vehicle. This infographic gives you a good overview of each generation. Not much text, but plenty of great images.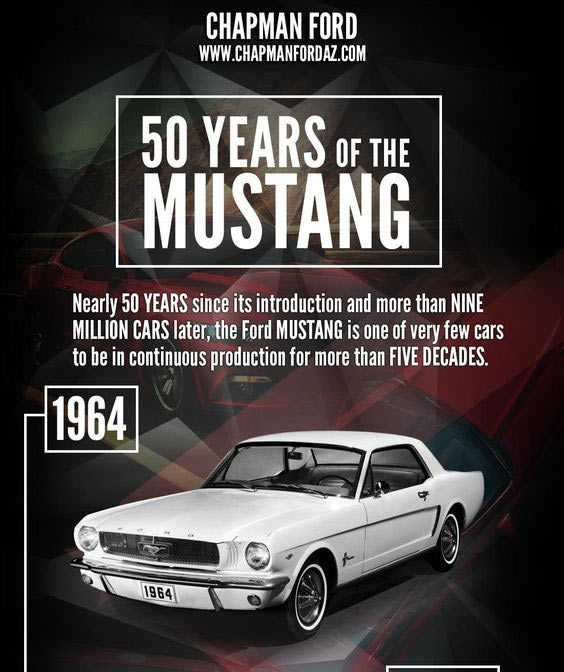 source – https://uk.pinterest.com/pin/139189444710006203/
Top 10 Australian Muscle Cars
If we are going to include the best of American muscle cars, we have better include Australian muscle cars in the lineup. Australia have just as rich a history with their need for no replacement for displacement. This info graphic is a fine example of some of the best muscle cars from Australia, including standouts from Holden and HSV.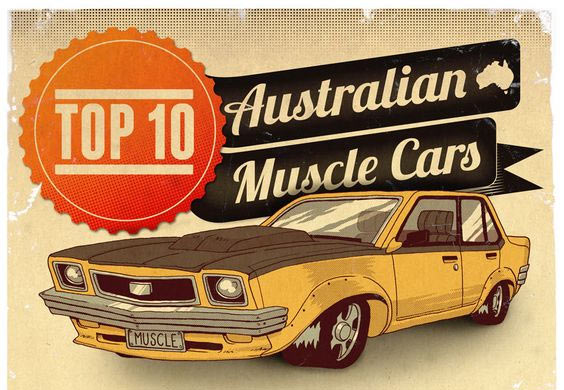 source – https://uk.pinterest.com/pin/324681454363545374/
10 Best classic muscle cars
This is a different take on the top 10 of muscle cars, which gives you a title, horsepower and torque rating for each car. This infographic serves as a nice overview of which muscle cars pumped out the most power.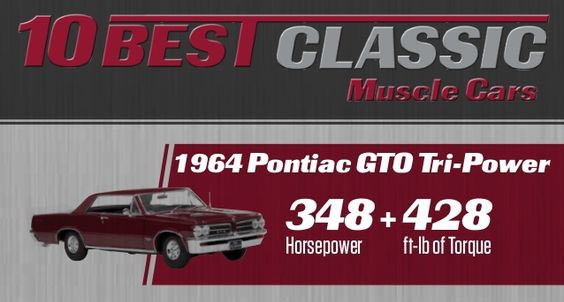 source – https://uk.pinterest.com/pin/655836764456047193/
Ford Mustang 1964 1/2 – 2015
If you're a Mustang fan this infographic is a great way to see every model from 1964 – 2015 in one go. Aside shot of each model up to present day makes this a great info graphic for any Ford Mustang owner.


source – https://uk.pinterest.com/pin/442830575834779298/
How to determine the value of a classic car
This infographic is a brief explanation of each category of condition for classic cars and general checks to determine its worth. It even has some links to further information on how to assess the value of a classic car.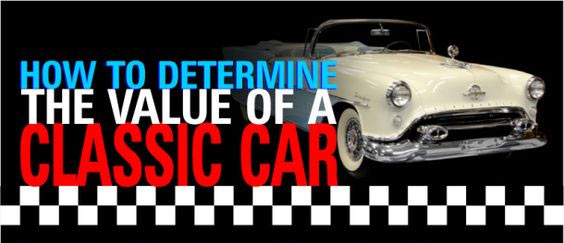 source – https://uk.pinterest.com/pin/499407046162446456/
What does the color of your car say about you?
This is an interesting one. If you want to know a bit about the psychology behind the color of your chosen car. Personally, I think the color choice for your particular car cannot be defined so easily, but it does make for a good starting point, even just for fun.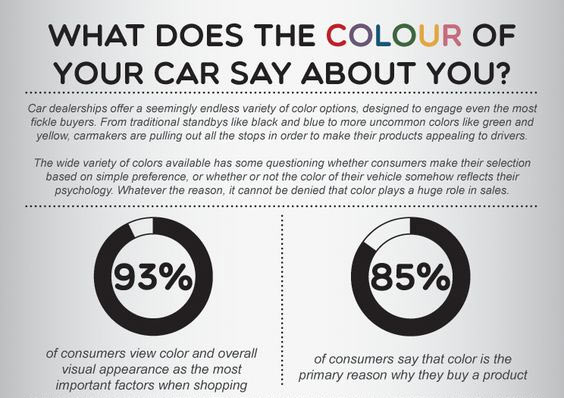 source – https://uk.pinterest.com/pin/479000110339506626/
Top 10 classic American muscle cars
This info graphic doesn't just look fantastic, but also gives you the original price of each car and its current top price along with its top speed, 0-60mph times and horsepower ratings.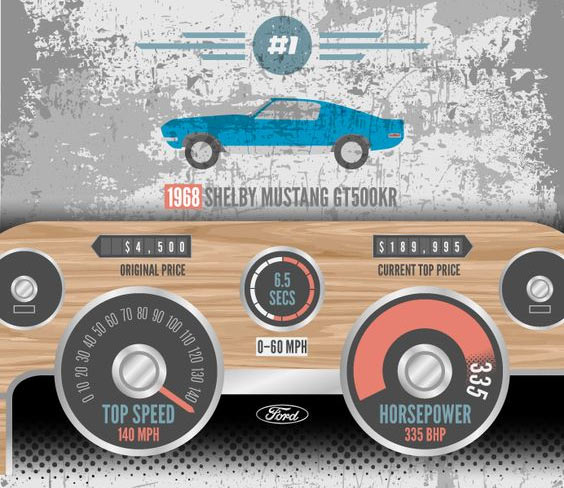 source – https://uk.pinterest.com/pin/456763587190939885/
For all muscle car parts – http://fastmusclecar.com/muscle-car-parts/
Donate To Fast Muscle Car
We spend a lot of time bringing you muscle car content. If you would like to donate something to help us keep going, that would be fantastic.