Muscle Cars
Best of the Best: Top Muscle Cars Sold at an Auction
By
|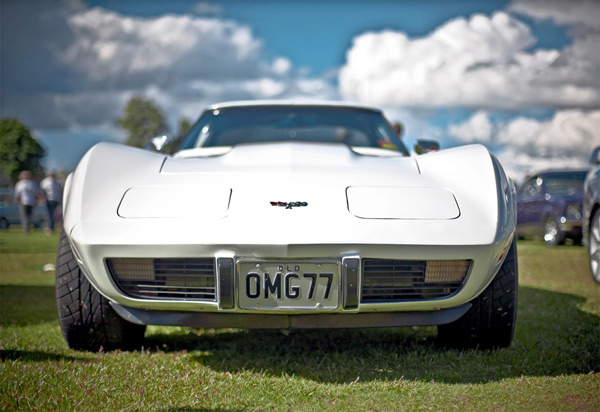 Would you pay a million dollars for a 69 ZL1 Camaro? Well, someone did, and others who also paid a lot for the top muscle cars. Read all about them here.
It's exhilarating! That feeling you get when you cruise around in a powerful muscle car takes your breath away.
If you're in the market for a muscle car, you should check out the local auto auctions. Surveys show that Americans buy/sell about 9 million cars at auctions every year!
We did some research and found the top muscle cars that sold at an auction in the last few years. Keep reading to get a glimpse at some of the cars you might get a shot to buy at an auto auction.
What Is an Auto Auction and How Do They Work?
Never been to an auto auction? Don't sweat it! They're not as intimidating as you think and you get to see some killer cars!
The size and inventory of auto auctions vary from a small event with only a few cars to a massive auction with acres of cars to choose from. But, no matter which auction you go to, buying and selling cars is the goal.
Buyers and sellers meet at the auction on sale day and the auctioneer facilitates the sale at the highest possible profit for the seller. But, if you know what you're looking for, you can find some pretty sweet deals! Visit this website to see how you can test drive some of the most outrageous muscle cars in the world before you bid at the auction.
Tip: Pre-register before the day of the auction if you can. You might even get a sneak preview of the cars before the auctioning starts!
Top Muscle Cars Sold at Auto Auctions
You never know which cars you might find at an auto auction. These are some of the sweetest muscle cars that sold at auto auctions in the past few years.
1971 Hemi 'Cuda Convertible
This is a rare find as one of only 11 produced in 1971 and pristine condition to boot. At the auction, this beauty sold for $2.2 million, but everyone expected it to fetch a million or two more than that!
The only "flaw" in this beast was that it had a replacement engine instead of the one that the manufacturer installed when they built the car. Even considering that little problem, this buyer got a deal of a lifetime in this muscle car!
1965 Shelby Cobra Roadster CSX
Carroll Shelby of Ford Motor Company wanted to design a muscle car to compete with the Corvette. So, they built a new frame to fit a V8 engine and released the 1965 Shelby Cobra Roadster CSX in September of 1961.
This beautiful piece of machinery has a 4.3-liter lightweight, small block engine that went through tons of testing and tweaking before its release. This Shelby Cobra Roadster sold for almost $1.6 million at Barrett Jackson's Scottsdale Arizona auction held in 2015.
1967 Corvette L88S Coupe
This stunning specimen is one of the most coveted Corvettes ever built. Chevy only made 20 of these in 1967 and this was the only one with a red-on-red color scheme.
These muscle cars boast a heavy-duty suspension and a 430 horsepower engine. Also, the technicians fine-tuned the transmission for the best performance. This beauty is perfect for a drag racing track!
The downsides to this beast of a muscle car are that it had no radio, no heater, and no air conditioning. So, nothing as far as creature comforts and things you want for long-distance driving.
This beauty sold to at an auction in 2014 for a staggering $3.85 million!
1954 Pontiac Bonneville Special Motorama Concept Car
In the early 1950s, GM started marketing to younger demographics and their vehicle designs reflect this new direction. The Pontiac Bonneville Special concept car is one of only two that Pontiac built… ever!
The Pontiac Bonneville Special concept has a low to the ground sports car feel with a lightweight fiberglass body. This Pontiac concept car also had an enclosed cockpit with flip-up side windows to make it feel like a race car and, to top it all off, a beefy V8 engine beneath the hood.
In 2006, at the Barrett-Jackson's 35th-anniversary auction in Scottsdale, the Pontiac Bonneville Special Concept car sold for $3.08 million!
1966 Shelby Cobra 427 "Super Snake"
This stunning machine is the rarest Cobra that exists these days and it is one of only two Super Snakes ever built. Since the other one no longer exists, this is the only Cobra out there!
After rigorous testing, this Cobra received the honor of being a full Competition Roadster because it still has its original parts including the aluminum "Super Snake" hood. It's obvious why this muscle car sold for $5.115 million!
1967 L88 Chevrolet Corvette Stingray Convertible
This stunner's beautiful Stingray design has held its value over the years and it is one of only 20 made in 1967. Most of those models were a company secret sold only to racing teams.
Because Life Is More Fun With a Little Muscle
You can find awesome muscle cars at almost every auto auction these days, and they're popular among the buyers at the auctions also! Knowing which cars are your top muscle cars before auction day gives you a little edge when bidding.
If you play your cards right, you could snag an amazing deal on the muscle car of your dreams at the next auction!
We hope you enjoyed reading this article and that you learned a thing or two about the kinds of muscle cars you'll see at auto auctions. For more articles about everything related to muscle cars, check out the rest of our blog posts today!
Donate To Fast Muscle Car
We spend a lot of time bringing you muscle car content. If you would like to donate something to help us keep going, that would be fantastic.