Muscle Cars
The Most Popular Car Upgrades That You Might Want To Consider
By
|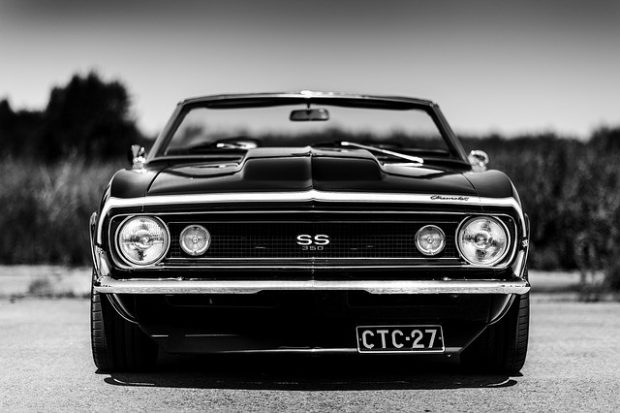 One of the best things about owning a car is being able to customize it to your heart's content. Customizing your car to your preferences not only completely cements your ownership of it, but it also gives your car a touch of personalization and uniqueness. Suddenly, your car isn't like many other stock cars. It's YOUR car.
Now, if you're into car modifications, you might want to consider these upgrades. There are many ways to upgrade your car, but these are some of the best upgrades that you can get for your car, especially if you plan on participating in an event like the Bangkok Hot Rod Show.
Sports Seats
 Sports seats not only give your car a race car vibe, if you're able to buy high-quality race seats, they are also going to be much more comfortable than your car's stock seats. Recaro seats are your best option because not only do they function well with your factory seat belts, they also do not disable your airbags like other racing seats do.
Alloy Rims
 Alloy rims aren't only much more aesthetically-pleasing than those stock rims, they are also significantly lighter and more durable than their stock counterparts. This makes them more resistant to damage and they also provide much better handling than stock rims. While these rims tend to cost more than stock options, the benefits they provide are well worth the money.
Paint/Vinyls
If you're going to give your car a custom paint job, your best bet is to opt for metallic paint, even if it's more expensive. Not only does metallic paint look better, it also helps hide scratches better. Not only that, but metallic paint is also more resistant to damage from road debris and more weather-proof than stock glossy paint.
Neon Lights
 Despite the fact that they are regulated in most states, neon lights are a nice addition to your car simply for the aesthetics that they give. The better the quality of the lights, the more attractive they're going to be. The lights from XK Glow are a prime example of what quality lights should look like.
Ride Height Adjustments
As a general rule, you have to stay within reasonable bounds when it comes to ride height adjustments if you're looking to improve your car's handling. Maintaining the proper ride height will also maximise any upgrades you make to your suspension system. An upgraded suspension system can drastically improve your car's handling if it's installed properly.
Turbochargers and Superchargers
These devices help improve your engine's performance by forcing more air into your engine, thus creating more power. These modifications are considered legal as long as they don't cause your car to fail your state's emission tests. Remember that emission test standards vary between states, with California having the strictest standards.
There are many ways to upgrade your car. Some upgrades are an utter waste of money, while others can even increase the value of your car. These are far from all the most worthwhile upgrades, but they are some of the best that you can get if you want a sure-fire way of not only getting your money's worth by improving your car's aesthetics, but also by improving your car's performance.
Donate To Fast Muscle Car
We spend a lot of time bringing you muscle car content. If you would like to donate something to help us keep going, that would be fantastic.