News
Auto events: For the Week May 3rd, 2015
By
|
Auto events: For the Week May 3rd, 2015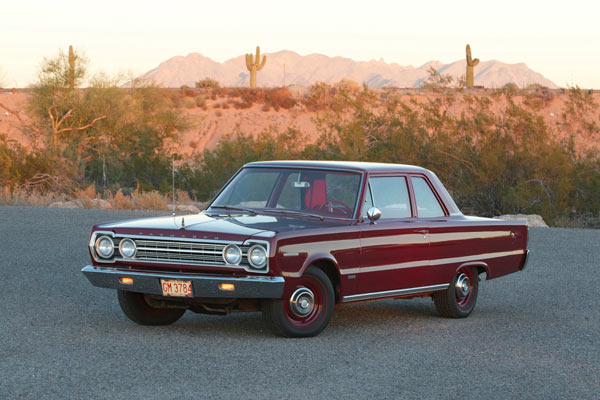 Forget about the chores, (well, do some of them!) and visit a classic muscle car show this weekend.
Below are some of the events you may want to try –
Rock and Rumble Weekend
The 17th annual Rock and Rumble Car Show, and Crusin' with Main Street event.
Friday and Saturday, May 1st and 2nd.
burnouts, prizes, classics and hot rods – all wekkend.
www.mainstreetaltus.org
Knysna motor show
Rare and classic cars.
Saturday 9 May, Knysna High School sports field.
For further details, e-mail Peter Pretorius, or call him on 082 321 4724.
http://www.grmc.co.za/show.html
The Indianapolis Motor Speedway Hall of Fame museum
The Racing Cars of Dan Gurney – An All-American Exhibition, May 1-Nov. 30, 2015.
May 15th – 1972/73 Sugaripe Prune Eagle No. 2.
http://www.imshalloffamemuseum.org.
York County
Wheels on the Hill
The sixth annual Wheels on the Hill event, 11-2 p.m. May 10th, June 14th, July 12th, Aug. 9rd, Sept. 13th at City View Community Church, 1655 Roosevelt Ave., W. Manchester Township.
West York Hoss's car show: West York Hoss's car show will be 2 to 4 p.m. May 23, June 27, July 25, Aug. 22, Sept. 26 and Oct. 24 at Hoss's Family Steak and Sea, 2175 White St., W. Manchester Township. For details, call 570-539-2314.
Jim and Nena's Pizzeria car and bike show:
2 to 5 p.m. May 31, June 28, July 26, Aug. 23, Sept. 20 and Oct. 18 at 4720 Carlisle Road, Dover.
Trophies through the weekend.
Thrill on the Hill car cruise: May 2nd, 8 a.m. call Joe at 717-862-3642 or Tammy 717-862-3556 like us on Facebook. Rain date will be May 9.
exhibitors will receive a free hamburger, fry and drink.
Car Fixers Automotive show:
11 a.m. to 1 p.m. May 3 at the lot, 5170 Lincoln Highway, Jackson Township.
Proceeds will benefit local families effected by A.L.S. Registration is $10. Rain date is May 17. The show is co-sponsored by Timeless Classic Car Club. For details, call 717-792-3386.
Citizens Volunteer Fire Company 18th annual car and truck show:
May 9 at 171 S. Market St., Fawn Grove. Registration is 9 a.m. to noon with trophies awarded at 2 p.m.
Dash plaques will be given to the first 100 registrants. Inside flea market spaces are available. The event will be rain or shine. For details, call Jane at 717-382-4073.
Corvette Fun Show: May 17 at Thornton Automotive, 1793 Whiteford Road, Springettsbury Township.
Registration is 9 to 11 a.m.
www.york-vette.org or contact, Luke Simpson at 717-634-4027 or e-mail plsimpson@embarqmail.com.
The York Antique Car Club:
monthly Sunday car show 1 to 4 p.m. May 17, June 21, July 19, Aug. 16 and Sept. 20 at the Lion Bowling Center, 90 Martin St., Red Lion.
Details – Walt Fullerton at 717-764-9995.
8th Annual Concours d'Elegance: By Susquehanna Valley Jaguar Club, at May 23 at Sunset Lane Park in York.
For information, or to register your car, please call Dave M. Hershey at 717-792-5271 or text 717-968-9342.
First Annual car show and pizza party:
May 24 at Parma Pizza and Grill, 220 Maple St., Manchester. Trophies will be presented at 3:30 p.m. For details, call 570-539-2314.
Spring Fling: 11 a.m. to 3 p.m. June 13 at Cornerstone Bible Church, 3500 Cardinal Lane, Dover Township.
Spring Fling and Car Show:
10 a.m. to 2 p.m. June 6 at Normandie Ridge, 1700 Normandie Drive, W. Manchester Township.
Registration is $5 per vehicle.
For details, call Dennis Benton Jr. at 717-318-7608 or visit www.cbcdover.com.
Hershey/Harrisburg
7th annual Buck Show: Buick Club of America, Pontiac, Oldsmobile, Cadillac and GMC.
registration $10 until June 9 and $12, day of show.
Contact Larry DiBarry at 717-263-3804 or email dibarjo@hotmail.com or Tim Spigelmyer 717-938-9368 or 717-514-5728 or email tlspsu@aol.com.
Lancaster
Thunder on the River: 10 a.m. to 3 p.m. June 20th 2015, $10 for early registration and $15 after June 13th.
Proceeds benefit the PowerPacks Project, Hands Across the Street and the co-hosting organizations. For details call Kathy at 717-684-5249 or visit parivertowns.com.
Maryland
Orphan car tour: 26th annual orphan car tour, June 6 in Howard County, Md.
Starts and ends at the Howard County Fairgrounds in West Friendship.
For details, call Jon Battle at 540- 364-1770 or e-mail TourDirector@orphancartour.org.
Click for More Muscle Cars – http://fastmusclecar.com/muscle-car-for-sale/
Donate To Fast Muscle Car
We spend a lot of time bringing you muscle car content. If you would like to donate something to help us keep going, that would be fantastic.