Muscle Car
An Introduction to Self-Driving Cars
By
|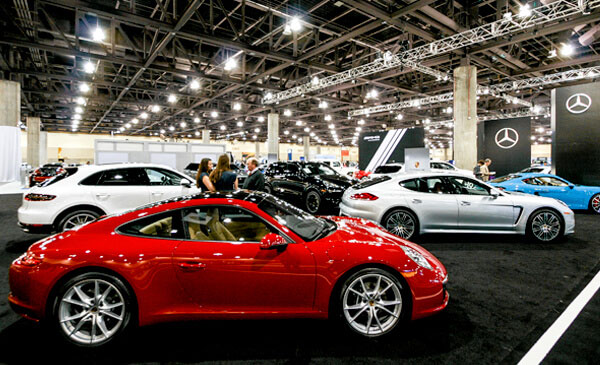 Picture this: you're sitting in the passenger seat, eating popcorn, watching the world
go by. You turn to chat with the driver – but there isn't one. Your car is driving itself.
Sounds cool, right?
People have been dreaming of and speculating about self-driving cars for years. And
now, they exist. While you might not be able to buy a self-driving car just yet, the
tech is in motion. Here's all you need to know about self-driving cars.
Pilot mode
You probably already know about the pilot mode in some vehicles. Certain makes
and models have this function. It means that the driver can put the vehicle into pilot
mode, and the car will keep in its lane and stay a safe distance from others. It's
technically the first self-driving function that's widely available. And, in 2018 Tesla
debuted a feature that allowed the vehicle to navigate on auto-pilot. This means that
the vehicle can change lanes or leave the highway at the exit. It's pretty cool.
Concerns
While all this technology is great, it still requires the driver to be attentive and
present, just in case something goes wrong. So, it's not a fully self-driving vehicle.
It also makes us ask certain questions about highway rules and regulations. What
happens if the vehicle crashes? Is the driver still at fault? And what if you don't have
insurance? Insurance is still always an important consideration on the roads – driving without insurance in Texas? Click the link for more info.
Accidents can occur for several reasons, but often due to hazards. People are concerned that a machine
won't respond in the same way a human can.
However, while this is a concern, a recent survey found that human error tends to be
at fault more often than self-driving vehicles.
Testing
Currently, several companies are testing self-driving cars to try and get them
commercially available. These vehicles are being tested on roads and companies
are determining whether they'll be able to produce them en masse. The hardware is
mostly there – but there are obstacles.
In 2018, a vehicle in self-driving mode killed a woman in Arizona while being tested.
This has sparked a huge debate about the reliability of the tech and whether the world
is ready for vehicles to drive themselves. While any fatal car accident is devastating
for the family of the victim, at least they can get closure when a person is convicted
of their crime. When it's a vehicle, the lines are blurred.
Benefits
However, despite the controversies, there are a number of benefits to self-driving
cars. It's not just that they're cool. Self-driving cars mean that cabs will become
cheaper, the highway could be less busy and roads could be safer. Who knows, a
world with self-driving cars may be closer than you think.
Donate To Fast Muscle Car
We spend a lot of time bringing you muscle car content. If you would like to donate something to help us keep going, that would be fantastic.