Muscle Car
6 Auto Repair Financing Tips for Drivers with Poor Credit
By
|
If you have poor credit, costly car repairs can put you over the financial edge. Here are 6 auto repair financing tips to help you get through it.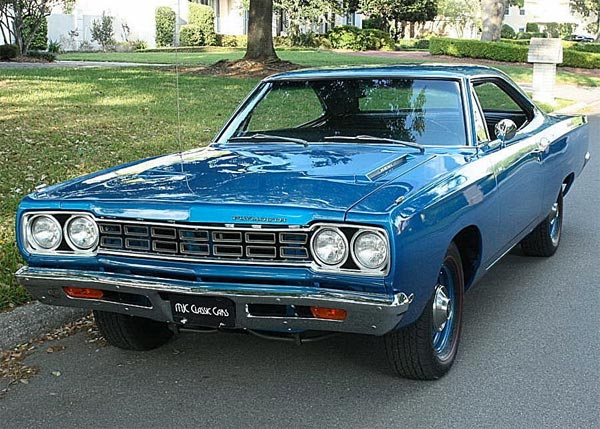 Does the cost of car repairs threaten your financial stability? Then you need to know what your auto repair financing options are.
Bad credit scores are incredibly common. Close to one out of three Americans have bad credit. Just a few small mistakes can push your credit score down from good or fair to bad. If you're one of those people with bad credit, don't feel bad — it can happen to the best of us. Instead, start taking the steps to get your financial life back on track.
Getting auto repair financing can help ensure that surprise car repairs won't make your financial health worse. Wondering how to get this financing even when you have bad credit? In this guide, we'll show you how — keep reading to learn more!
What is Poor Credit?
Not sure if you have poor credit? Let's take a look at how to tell where your credit score stands.
Bad credit usually means you've missed or made late payments on your credit agreements. If it doesn't seem like you can pay back the money you've borrowed in a timely matter, your credit score falls.
This is dangerous because all you have to do is forget a couple of payments to get into poor credit territory. Even with the best of intentions, a bad financial month or a forgotten payment can mess up your score.
Credit scores span from 300 to 850. Once your score is under 650, you're approaching poor credit territory. Anything under 630 is generally considered bad credit. A score from 630 to 689 is considered fair credit, while anything above that is good or excellent.
If you have poor credit or even fair credit, it can be hard to finance the auto repairs you need. However, it's not impossible — let's take a look at what you can do.
How to Pay for Car Repairs With No Money
If you don't have available funds or good credit, you can still get your car fixed! Try one of these strategies to make it happen.
Open a Credit Card
Getting a credit card might seem like the last thing someone with poor credit should do. However, there are some types of cards that are designed for people with low credit scores, so you can build your credit back up. If you use this card to make car repairs accessible, it's a win-win. Your car gets fixed and your credit score gets better.
You can even pre-qualify for some of these cards without a hard credit inquiry. Since the credit inquiry will lower your score a little bit, this is a good choice when you want to protect the points you still have. However, keep in mind that the interest rates and fees on these cards tend to be high. The sooner you can pay it off, the better.
Try an Auto Loan
Sometimes, it makes more financial sense to get a new car than to repair the one you have. If your car is totaled or needs lots of expensive repairs, consider the benefits of getting a new car with an auto loan instead.
There are bad credit loans designed for people with low credit scores here, too. Be sure to compare lenders to make sure you can get the best possible terms.
Take Out a Personal Loan
Personal loans can also be a great way to pay for car repairs when you don't have enough funds on our own.
Unsecured loans tend to have better interest rates and terms. However, a secured loan might be easier to get if you have a low credit score. Secured loans use collateral, such as your house, to back the value of your loan. As long as you have the collateral, this type of loan can help you save money on interest.
Of course, these loans can be risky — if you can't pay it back, you'll lose the collateral. If you're not comfortable with that idea, try getting an unsecured loan. But be aware that these are harder to get with bad credit.
Try Negotiating
Another good way to get your repairs done is to start by negotiating with the mechanic. You might be able to talk them down to a more reasonable price, so you don't have to seek out as much financing.
Ask them if they offer payment plans you could apply for or discounts that are applicable to your needs. Be polite and professional — they're more likely to help you out if you're willing to work with them on a plan that's best for both of you.
Consider a Pawn Shop Loan
Pawn shop loans are fast and simple to get, even with bad credit.
To get a loan from a pawn shop, you bring in an item or items to pawn. They'll loan you money based on the estimated value of the item. You can get these loans right away, and they're secured using the thing you pawned as collateral.
Of course, these loans are also risky — if you can't pay them back fast enough you could lose your things. But they are a fast way to get immediate money if you have valuables to work with.
Compare Prices
Make sure to never commit to paying a mechanic until you've shopped around for the best deal. Sometimes, another mechanic or auto shop will offer a lower price or a better payment plan.
Get quotes from a few different places, and tell them that you're comparing before you decide — they might offer you an even better deal to make sure you choose them to do the work.
Don't Wait to Get Auto Repair Financing
When you need auto repair financing and can't get it, your whole life can get put on hold. You might have to neglect errands or take time off from your job that involves your car.
With these ideas for emergency car repair loans and money-saving tips, you won't need to put things on hold anymore.
Once you don't have to worry about car repairs, you can start saving up money and getting your finances organized. Someday, you might even save up the funds to buy a new car! If a muscle car is the car of your dreams, check out our muscle car statistics here.
Donate To Fast Muscle Car
We spend a lot of time bringing you muscle car content. If you would like to donate something to help us keep going, that would be fantastic.