Best Muscle Cars
15 Most Beautiful Muscle Cars
By
|
Beauty is truly in the eye of the beholder, but there will always be examples of things in life where more or less everybody agrees.
This cannot be more true than muscle cars.
There are examples of muscle cars which some people hold very highly, whilst others will take one look and go, 'urggh' from just looks alone.
With any muscle car vote, if you include their background and heritage, looks are just one part of the equation.
You will also notice below that apart from a few examples, the best of the muscle car era is around 1968 to 1970 (stop shouting at the screen car owners outside these years!). The industry just simply hit its stride around that time. Arguably after 1972, the oil crisis started to put a stop to large capacity engines, which also meant that not only were engines neutered, but also some of the car designs.
So check out the list below and see which one is your favorite.
1970 Buick Skylark GSX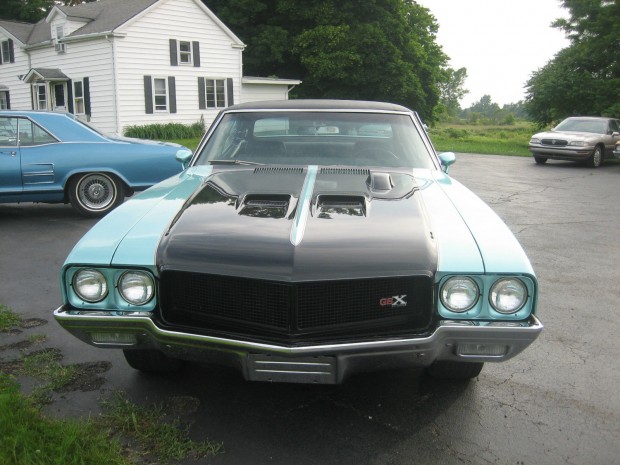 You will be forgiven for thinking Buick just produce big fat cruisers. But back in the day, they were renowned for some of the best muscle car models. The Buick Skylark came about in 1965 and the GSX was possibly their best offerings.
This is one sleek, powerful looking vehicle which must have looked fantastic at the time.
http://fastmusclecar.com/?s=Buick+Skylark
1970 Chevrolet Chevelle SS 454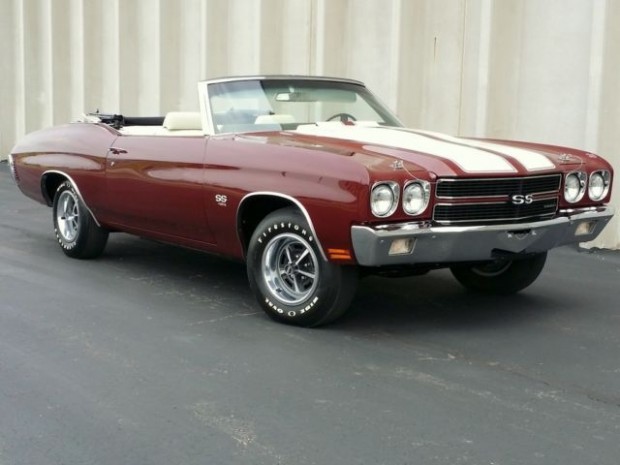 My personal favorite, so I am biased, but the 1970 Chevelle SS 454 is arguably 'King of the Road.'
The massive engine was needed for the massive body, but with great solid looks, a great sound and great performance, this car just simply looks solid and sexy in every way.
http://fastmusclecar.com/?s=Chevrolet+Chevelle+SS+454
1967 Chevrolet Camaro Z28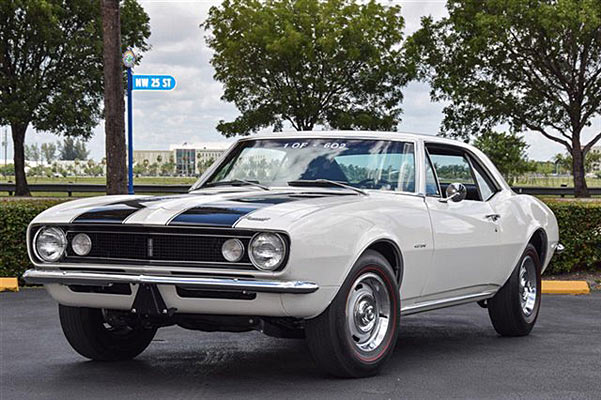 If you are a Camaro fan or not, you have to appreciate the Camaro for its beautiful sleek lines and arguably one of the muscle cars that helped solidify the era.
There are many around, but the Z28 is the top of the stack with its extra options.
http://fastmusclecar.com/?s=Chevrolet+Camaro+Z28
1970 Chevrolet Corvette Stingray


The Corvette stingray seems to have been around forever and it's understandable why.
Since its first incarnations the Stingray has had beautiful sleek body lines, which have lasted through the generations.
It's quite hard for a car's design to still stay popular after 50 years, but the Stingray has done it with tons of finesse.
http://fastmusclecar.com/?s=Chevrolet+Corvette+Stingray
1970 Dodge Coronet Super Bee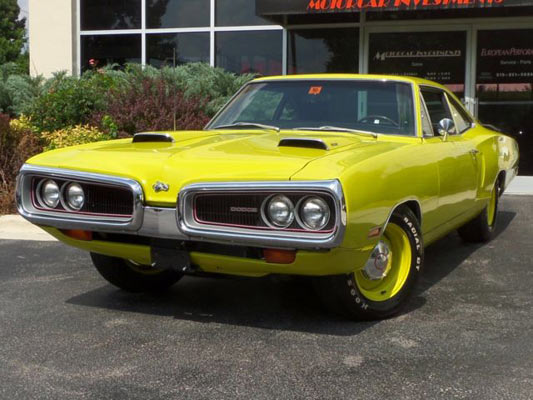 The Dodge Coronet Super Bee seems to split people's opinions on if the car is beautiful or not.
I have a friend who cannot stand the thing, but I personally love the front-end of this car. It looks like it is constantly staring at you with those big wide eyes!
Will always be a muscle car fans favorite.
http://fastmusclecar.com/?s=Dodge+Coronet+Super+Bee
1970 Dodge Charger 500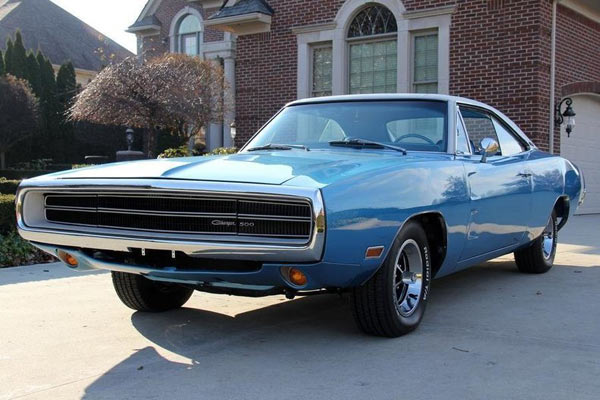 The first time I saw a Dodge Charger I thought it was the biggest and most impressive car on the planet.
I think the 1968 to 71 models are the best looking.
Arguably one of the cars to kick-off muscle car era. The Dodge Charger essentially shouts muscle.
http://fastmusclecar.com/?s=Dodge+Charger
1970 Dodge Challenger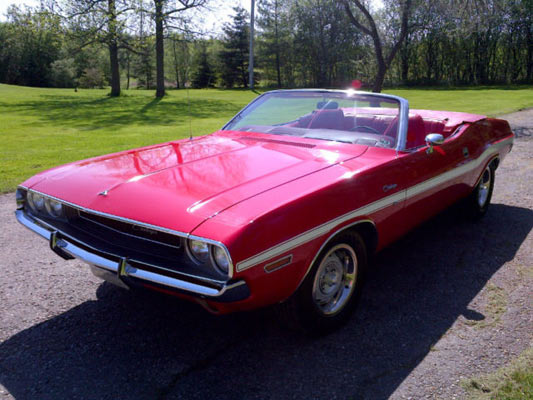 Arguably the car that is most associated with the classic muscle car era. Star of many films and TV shows, the Dodge Challenger is the huge gorgeous looking brute what started in 1959 as a limited edition run, but didn't really get it's renowned looks until 1969.
This generation lived till 1974, but it only took a few short years for the Dodge Challenger to stamp its mark in muscle car history.
http://fastmusclecar.com/?s=Dodge+Challenger
1969 Ford Mustang Boss 302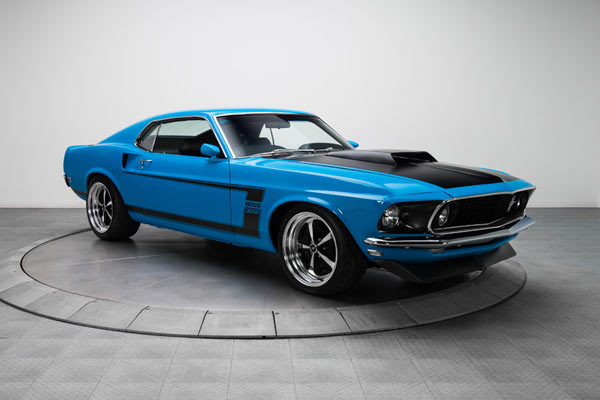 A regular Mustang on its own is a great looking car to behold, but the boss 302 just adds something extra special.
The Mustang itself caught everybody's imagination at the time, but with added beef and options, the Boss options made the look of the car extra special.
Basically, you just can't go wrong with the design of the Mustang…………. unless you ask a Mopar fan!
http://fastmusclecar.com/?s=Ford+Mustang+Boss+302
1970 Mercury Cougar Eliminator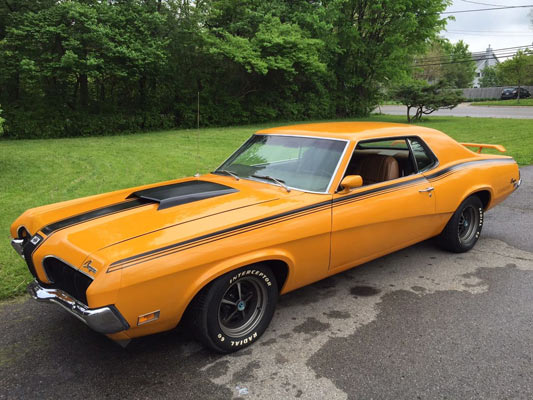 The Mercury Cougar is often overlooked in the muscle car world, probably because the best looking of the range stopped in 1971 when arguably other manufacturers were hitting their stride.
You really can't beat the looks of the first generation Mercury Cougar (1967-1970) and those covered headlights are just as cool today as they looked back then.
http://fastmusclecar.com/?s=Mercury+Cougar+Eliminator
1970 Oldsmobile 442 Convertible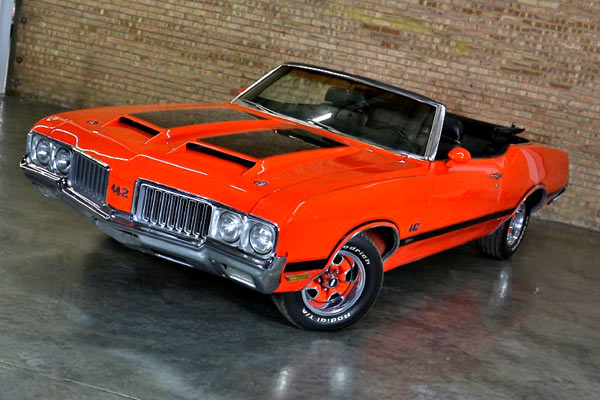 Named the 442 for a having 400Ci engine, four-barrel carburetor, four speed and two exhaust (a horrible friend of mine said its called the 442 as that's how many seconds it took down the dragstrip, but I don't speak to him!)
Ignoring all dissenters, the Oldsmobile 442 had gobs of power and with a bit of tuning, could compete with any muscle car at the time.
One of the few muscle cars which had the power and looked like you owned the town when you cruised around.
http://fastmusclecar.com/?s=Oldsmobile+442
1970 Plymouth Barracuda


Arguably the muscle car most people think of when you mention the term.
Fetching some of the highest car prices in the world, the Plymouth Barracuda is now one of the most sought-after vehicles around.
Like all the muscle cars, it's not elaborate, but simple gorgeous lines are all that are needed to make this car special.
http://fastmusclecar.com/?s=Plymouth+Barracuda
1970 Plymouth Superbird 440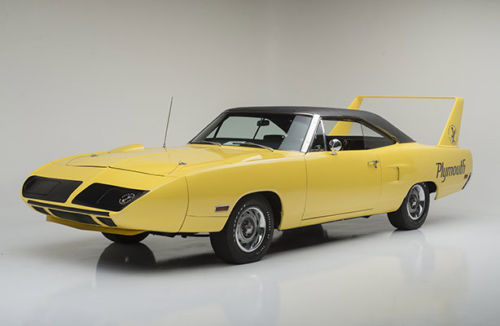 One of the few cars on the planet which you will probably see before you hear it, as it is that long!
The Plymouth Superbird is not merely a land yacht. It had the power to match.
Developed for NASCAR racing, it showed that it had the looks and power to perform.
Now one of the rarest muscle cars around.
http://fastmusclecar.com/?s=1970+Plymouth+Superbird
1969 Pontiac GTO Judge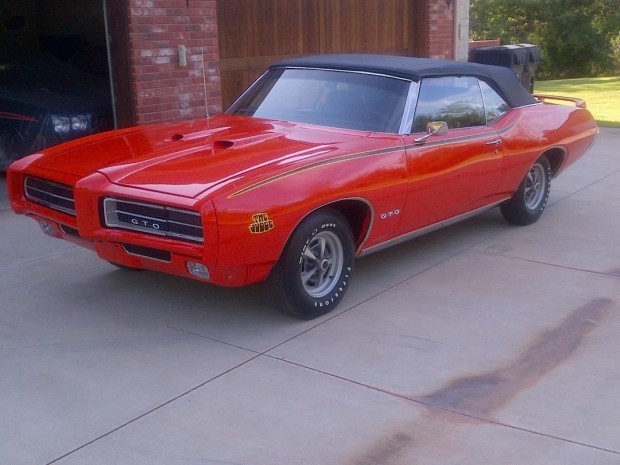 The Judge name may have come from a skit in the Rowan & Martin's Laugh-In TV show, but in reality it was more judge Dredd than skit.
From 1969-1971 the Judge looked fierce and along with the rest of the Pontiac GTO lineup, remains a great looking muscle car.
http://fastmusclecar.com/?s=1969+Pontiac+GTO+Judge
1973 Pontiac Firebird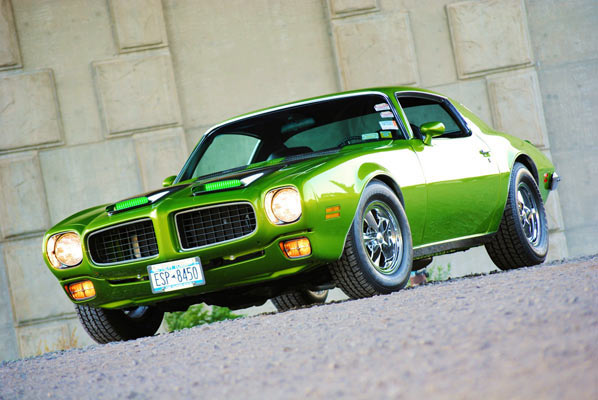 I picked this 73 model Pontiac Firebird simply because it looks fantastic.
From 1967-1981 the Pontiac Firebird looked fantastic. Mean, moody and with the Firebird hood emblem, it spoke 'power' without even turning on the engine.
A classic looking muscle car for any generation.
http://fastmusclecar.com/?s=Pontiac+Firebird
1967 Ford Mustang Shelby GT500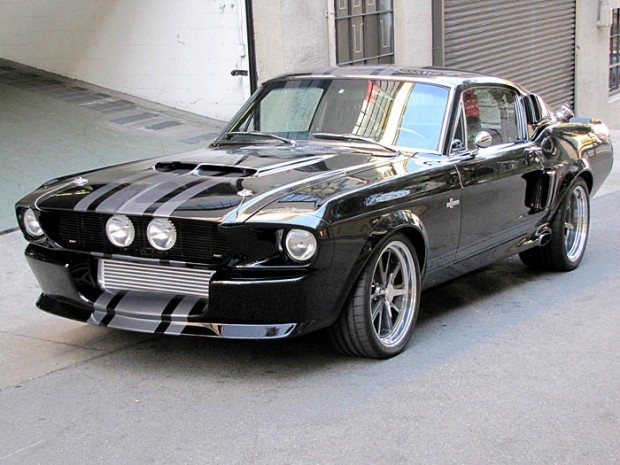 Any Muscle car lineup would not be the same without a Shelby influenced Mustang.
There are a few to choose from but the GT 500 and GT500 KR are probably one of the most classic looking muscle cars around.
Young to old, rich to poor, on any continent, Shelby Mustang commands respect across the board, even if you are not a Ford, Mustang or Shelby fan, you can still appreciate its historic significance and generation jumping design.
http://fastmusclecar.com/?s=FORD+MUSTANG+SHELBY
Click for More Muscle Cars For Sale – http://fastmusclecar.com/muscle-car-for-sale/
Donate To Fast Muscle Car
We spend a lot of time bringing you muscle car content. If you would like to donate something to help us keep going, that would be fantastic.
15 Most Beautiful Muscle Cars

,