Muscle Car
Looking Back At 1970's Driving With A Monte Carlo
By
|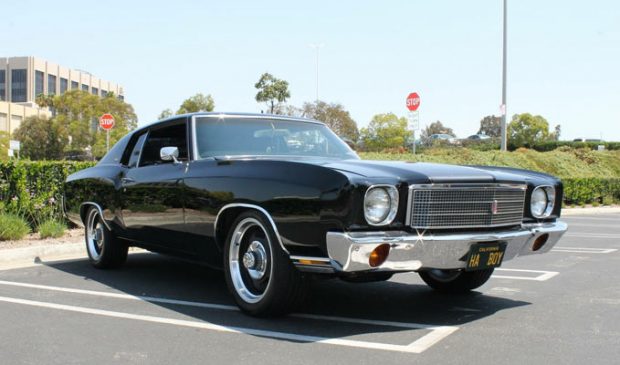 By Mark Weisseg
Some friends and I were talking recently about days gone by with cars, particularly the 70s. The example used by a friend to highlight the point was a Monte Carlo http://fastmusclecar.com/?s=Monte+Carlo. Maybe not the most obvious choice to some, but bear with me here.
His point was a valid one in that we remember a time when 175 to 250 horsepower was a big deal. He was right in that when we were first starting to drive if a car had that kind of ponies we would be impressed. This is more of an age-related thing, but this was landscape if you learned to drive in that era.
Even my '69 Road Runner with the 383 engine had a whopping 335 hp and a four speed. We thought we were flying high with those numbers and when the engines changed in the 70's we thought the peak was hit. Imagine. We all know certain later model Corvettes had 195 hp and that was pretty darn good. Today, we get 300 plus horsepower from four cylinder engines!
If only we could have looked into the magic crystal ball. But what I said earlier is very true. Having 175 plus hp under the hood was the norm and we raced around thinking this was the end game. in those days, we had gas shortages, detuned engines and unless you bought some very expensive car you hit the max. Today, it's laughable.
I think my Shelby could beat those cars if I drive in reverse. Yet, we still adore those cars and for one reason. Memories. Our hobby is built on memories and that is just fine. However, we need to educate the younger crowd getting into the hobby that we once were bright eyes like them. Expect the unexpected I guess. Enjoy your classics and your memories. Obviously today some have taken out the dog engines of the past and dropped in crate engines with big ponies. That is okay as well but I like them original. In my case I have a vehicle with 90 hp and another with 40. Then, I can get out of those memories and begin another one that has over 700. If I had 700 horsepower when I was sixteen I doubt I would be here today.
We pushed everything to the limit and having that much under the hood would have been too much. Too much for a young inexperienced driver. We see it today. Grown or almost grown men doing burnouts leaving a car cruise and burning the tires off. Many times those grown ups cause accidents as well. They just do not know how to handle that much power. They learn the hard way. But, don't we all at some point?
Donate To Fast Muscle Car
We spend a lot of time bringing you muscle car content. If you would like to donate something to help us keep going, that would be fantastic.


Looking Back At 1970's Driving With A Monte Carlo

,