Best Muscle Cars
Transforming a Used Ford Into a Muscle Car Beast
By
|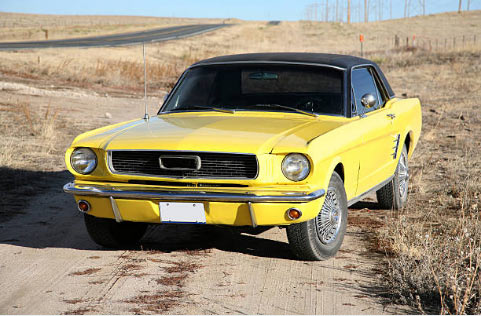 Do you have a passion for muscle cars? Many petrol heads dream of driving a classic US muscle car like the legendary Shelby Mustang, but for most this is an unrealistic goal. Whilst it is possible to import a car from the US through a shipping company, the hefty fees attached to this and the complex registration and testing is enough to deter most.
Transforming a Ford
Instead, you may want to consider transforming a used car into a muscle car beast. This can be done with a little cash, patience and hard-work, but the benefits speak for themselves. In order to do this, it is important that you invest in a Ford vehicle. Ford cars can be modified into muscle cars due to the fact that the US uses many of the same parts and they are simple to modify.
Finding a Suitable Car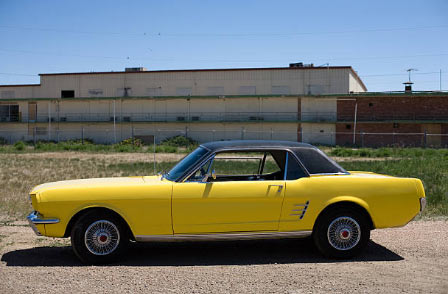 First, you'll want to find a suitable Ford to transform. Used car supermarkets like Motorpoint will be the best place to find affordable and reliable Fords. Although you will be making modifications to improve performance (and appearance), it might be worth spending money on a higher-spec car and one that could look like a muscle car with a little work.
Unleashing the Roar
Next, you will want to unleash that mighty roar that you hear from the likes of a Dodge Challenger or Chevrolet Corvette. To achieve this, you will want to replace the muffler with an aftermarket high-performance model. The manufacturer's muffler's job is to absorb the sound, whilst a high-performance aftermarket model will increase horsepower and allow the air to flow freely through the engine. To add the reverberating sound, you should add a high-performance exhaust tip (these are cheap to buy and easy to install).
Adding Power
This is a good start, but you will want to take things up a gear by making the car a more powerful beast. The best way to do this is with a supercharger or turbocharger – these pressurise the air entering each cylinder to provide more air to the engine. When fitted correctly, this can increase horsepower by almost 50%. A supercharger is expensive, but it can make a huge difference to the power and will also help with the muscle car aesthetic. This is because a hole is cut in the hood to accommodate for its size.
ECU Remap
If you are driving a newish vehicle, it is likely that the onboard computer is regulating many aspects of the car and there will be restrictions in place. An ECU remap or performance chip can override these regulations and improve aspects like horsepower and fuel-to-air ratio. This is one of the quickest and easiest ways to upgrade your car.
Aesthetics
Of course, a large appeal for a muscle car is the cool aesthetics. A supercharger will make a huge difference, but there are also other smaller changes that you could make. You could opt for a bold new colour like racing green, and/or add the iconic racing stripes running down the middle of the vehicle. These simple steps will transform your car's appearance and turn many heads when you are out on the roads. In addition to this, remember to keep it spotless by cleaning regularly! The Ford Mustang is the best selling muscle car in the US this year, so you may want to take inspiration from this beautiful vehicle.
Many motorists adore muscle cars and especially the older classics. You can apply the above steps to any used Ford and this will transform a standard Ford into a muscle car beast reminiscent of your favourite classic. This is through both boosting the performance of the car and also providing that head-turning aesthetic that these cars are so famous for.
Donate To Fast Muscle Car
We spend a lot of time bringing you muscle car content. If you would like to donate something to help us keep going, that would be fantastic.