Best Muscle Cars
Top 10 Ford Mustangs of All Time
By
|
The Ford Mustang seems to be one of those vehicles that has been around forever and quite rightly so.
One of the forerunners of the classic muscle car era, it had a sound and stance which defined decades to come.
Below we have a rundown of 10 of the most standout Mustangs over the years, from performance editions to rare, limited-edition options.
As with every top 10, precious few people will agree with the order or even what is being included or excluded, but that's the nature of a top 10. So sit back and look at some wonderful Mustangs from over the years and you will see why they have became one of the most iconic American cars ever.
10. Mustang SVT Cobra R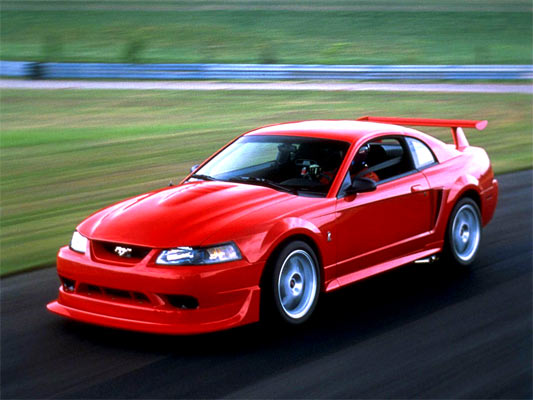 You don't usually associate the 90s with any type of muscle car action, but Ford were still producing the Mustang and it still could produce some 'oomph' in the performance editions.
From 1993 to 2004, the best Mustangs had the SVT Cobra badging with a 5L V8, 233 hp powerplant, with upgraded shock absorbers, brakes, larger wheels and additional cooling.
This eventually went up to the final production engine of a 5.4 L V8, 385 hp and with additional upgrades, which had plenty of power and performance for the times.
9. Ford Mustang SVO


The Mustang SVO was introduced in 1984 with a turbocharged four-cylinder engine, with up to 175 hp. Final production cars had up to 200 hp.
The SVO had upgraded brakes, steering, transmission and suspension, along with a limited slip differential and aerodynamic bodywork.
Not bad for the early 80s.
8. Mustang California Special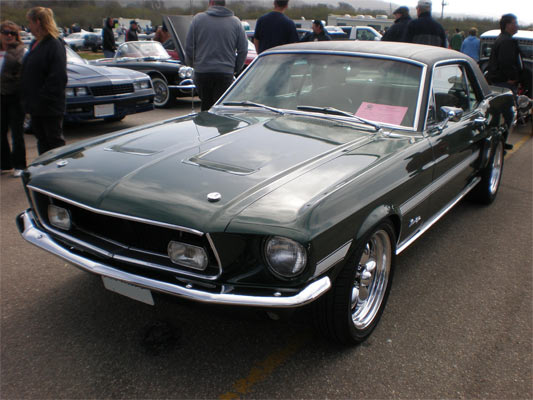 Only 4118 were made over 5.5 months from Feb. 1968 – Aug. 1968, making this Mustang one of the more rare vehicles out there.
Dealers in California bothered Ford enough to make a special edition for their state. The car had upgraded visual aspects from the Shelby, but the performance stayed the same.
7. 1964 1/2 Ford Mustang 289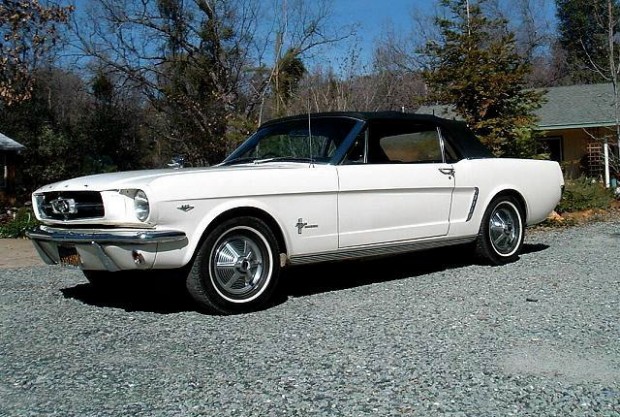 Arguably, the car that kicked off the pony car craze.
Made as a family car with performance, the powerplant was 289 V8 engine, small body which was fast and agile. There were stylistic changes between 1964 and 1965, with the 1964 edition known as the 1/2 Mustang.
All 64 models actually had 1965 U.S. federal VIN numbers.
How to ID a 1964-1965 Mustang.
6. Mustang II King Cobra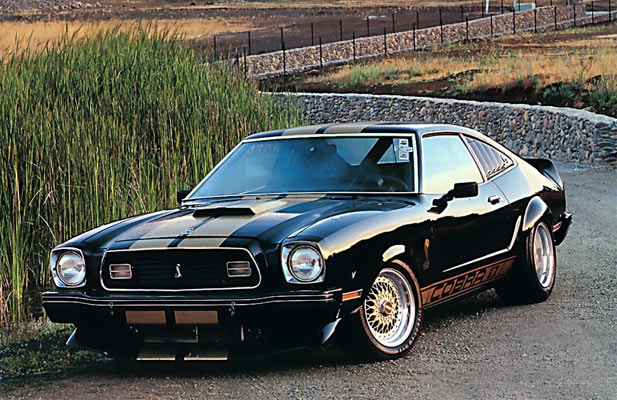 Unfairly, this Mustang is to often compared to its late 60s and early 70s counterparts. But in hindsight, any muscle cars of the time was like Samson with his hair cut-off. Where there was once power and strength, there is now just a shadow of its former self, but the cars themselves were great, just under powered.
With 139 hp and around 10 seconds to 60 miles an hour, it was nothing to write home about, but as a car they still look fantastic.
5. Mustang Bullitt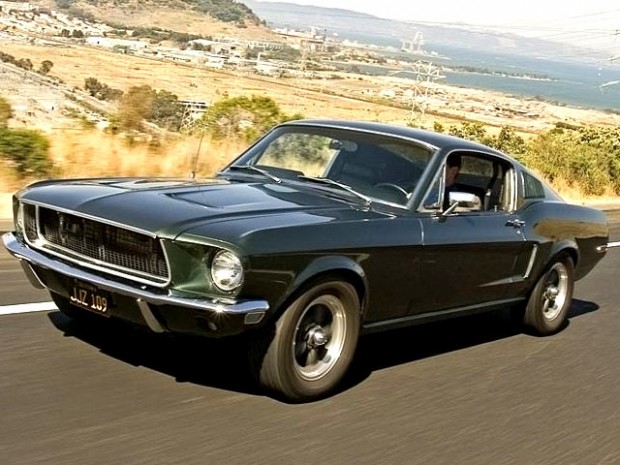 From 2001 to 2009 Ford released a limited edition version of its GT, the Bullitt edition, to commemorate the 1968 movie 'Bullitt' with Steve McQueen.
Essentially, upgraded styling and power plant with additions to match the original vehicle.
As the film is so synonymous with the car, each limited edition run of the Mustang Bullitt becomes a collecting vehicle straightaway, not just a great performance car.
4. Mustang Mach 1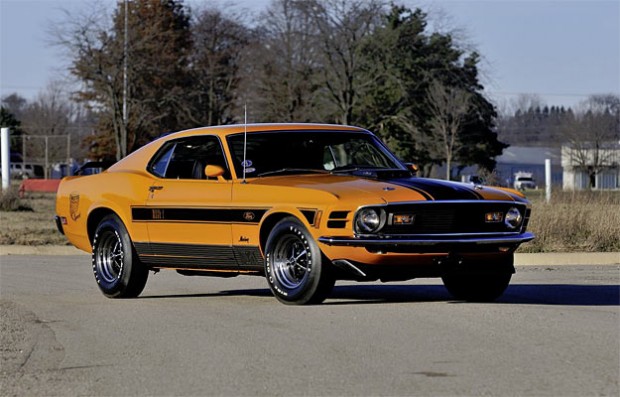 Released as a performance orientated package for the Mustang, it was introduced in August 1968 for the 1969 models.
Available only in the sportsroof styling, Matt Black hood, hood Scoop, upgraded suspension, chrome gas cao and deluxe interior.
Standard power plants were 351cu. Windsor with a 3 speed manual transmission up to a 428cu. super Cobra Jet engine.
3. Mustang Boss 302/351/429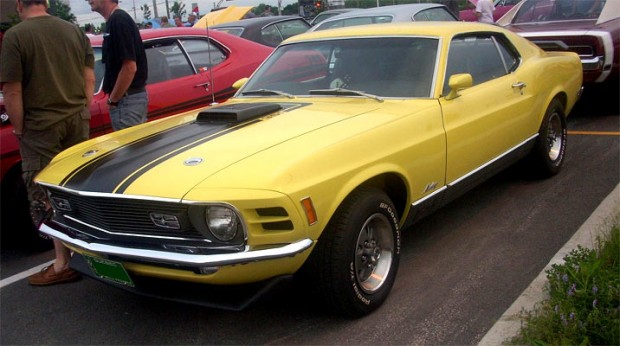 The Mustang Boss has everything – looks, power and performance.
First released in 1969, the car was a race car for the streets with a front lip spoiler and upgraded engine.
Each number car corresponds to its engine size. The 302 – 302cu engine, 351 – 351cu, the Boss 429 with a 429 cu. engine.
The boss additions were made to win the SCCA Trans-Am Championship in 1969 and 1970.
The Boss editions were re-released in 2012 becoming a modern-day classic.
2. Shelby Mustang GT500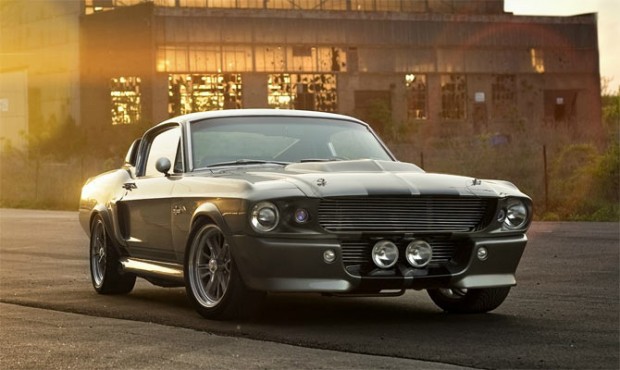 No Mustang top 10 complete without some entries from Shelby.
The collaboration seemed to be a match made in heaven which made both parties legendary in the muscle car world.
From 1965 onwards the GT500 built on the GT350 success, with a 428 CU V-8 engine or the GT500 KR ( king of the road) with a 428 Cobra Jet V-8 engine.
Limited editions of the GT500 have come out of the years following their past generation of Mustangs, but the original is still the most sought-after and rare of the GT500s.
1. Shelby Mustang GT350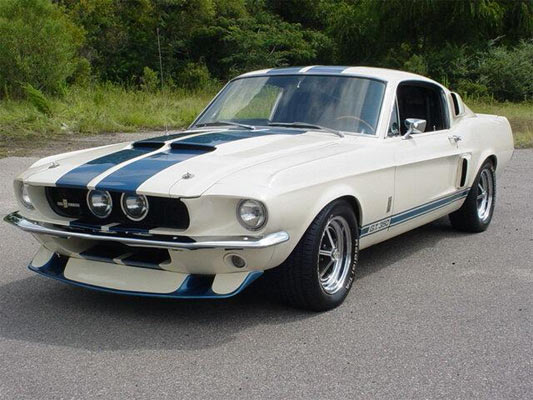 Barely after a year of the Mustang being released, the GT350 appears from a collaboration between Ford and Carroll Shelby.
The 65 to 66 GT 350s had a K code 271 hp, 289 cu engine, designed for racing.
The original GT series was designed for Trans Am racing and had various engine and styling upgrades until 1970.
Re-released in 2006, the GT 350 or the GT500 carry with them a history of muscle car design, power and performance which will carry on to the future and give instant note to the car's heritage and longevity.
Click for More Muscle Cars For Sale – http://fastmusclecar.com/muscle-car-for-sale/
Donate To Fast Muscle Car
We spend a lot of time bringing you muscle car content. If you would like to donate something to help us keep going, that would be fantastic.
Top 10 Ford Mustangs of All Time

,