Best Muscle Cars
The Chevrolet Impala Ceases Production
By
|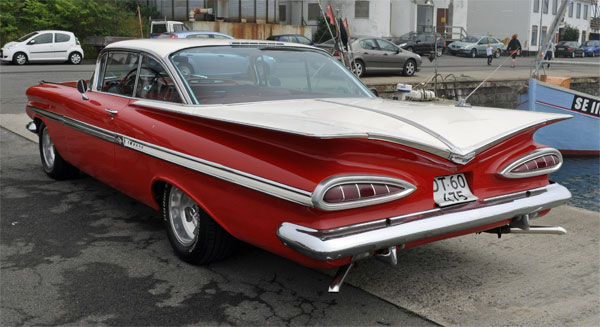 By Dave Ashton
After six decades of production, the Chevrolet Impala will have its last dance, with the last models rolling off the production line in the next week or so. First introduced in 1958, there were gaps in production in the 1980's and 1990's, but over its life over 16.8 million vehicles were produced.
The reasons for the cherished nameplate going into retirement mainly point to the current popularity of pickups, SUV's and crossovers. The huge Impalas of the past, eventually turned into regular sized sedans and in today's climate, the market is swamped with these type of vehicles.
A Sign of Things to Come
The Impalas of the 50's and 60's were the ideal platform to 'pimp my ride,' being some of the longest and widest vehicles known to man. There is no missing the distinctive squinted eyed rear of a 1959 Impala, but a name plate has to keep up with the times. This was evident when General Motors put the Detroit-Hamtramck Assembly plant on the closure list in late 2018. Impala US sales had also dropped in 2018 by 25.5% to 56,556, falling further to 4,978 in 2019. With the general decline of sedan sales as a whole, other makers have been following suit, such as the Dodge Dart and Chrysler 200, with Ford also dropping the Taurus, Fiesta, C-Max and Focus.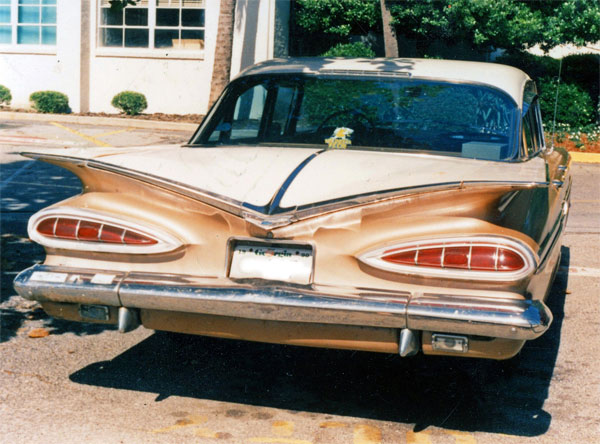 From the late 1950's through to the 1960's the Impala was a huge hit, selling 440,000 in 1959 and more than 1 million in 1965. Affordable and a mark of the spirit of the time, the success was continued until GM discontinued the model 1985, to be brought back in 1994 as an 'SS' model.
What's next?
The popularity of SUVs and such may have ceased production of the Impala as we currently know it, but that doesn't mean it's the end of the story. With such a well-known name, it's entirely possible that the name may come back in the future under a different guise. Ford have crow barred the Mustang and Mach name into an electric SUV, so it's entirely possible that the same could happen with the Impala. As the name is about as American as apple pie, don't think this is the last you have heard of the legendary Impala….
Donate To Fast Muscle Car
We spend a lot of time bringing you muscle car content. If you would like to donate something to help us keep going, that would be fantastic.