Best Muscle Cars
The Best Muscle Cars For 2020
By
|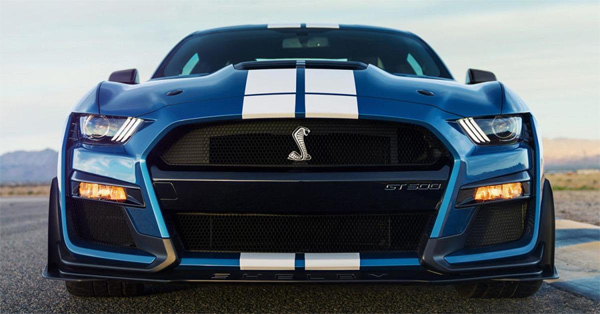 By Dave Ashton
Here we are, getting into the tail end of 2019 and we're already thinking about whats going to be the tasty muscle cars for 2020. Anybody who has taken the merest sniff of what's available in the current crop of muscle cars should know that they are completely different beasts than their grandfathers of the late 1960s and early 1970s.
What does that mean? Basically, the muscle and pony car ethos is still there – large displacement V8 engines in a mid-sized car, plenty of horsepower for the money and now with all the modern conveniences you would expect from the current crop of performance cars. Examples like the Dodge Challenger and Charger can still fly down the straight faster than s**t off a shovel, but they can also be adept. round the corners. Yes, muscle cars and corners. No problems these days. Maybe not as agile as a tiny little two seater sports car from Europe, but muscle weighs more than sinew and the raw fun is something that is attracting people more and more.
So, here we have some tasty picks for 2020 which could just tip the balance.
2020 Ford Mustang Shelby GT500
There's been a lot of hype around the upcoming 2020 Ford Mustang Shelby GT500 and quite rightly so. A new one has been due for some time and Ford weren't going to let the other makers trot along with their huge horsepower offerings. The 2020 version will still be part of the sixth generation, but everything has been revised from the tech. to the new mighty powertrain.
This means that driver assists, safety features and other creature comforts have been advanced. A more advanced suspension system with MagneRide dampers and a strengthened chassis will likely be fitted. But, one of the biggest talking point is the new 5.2L supercharged V8 which will produce 760 horsepower and 625 pound-feet of torque, pushing along the 4,225 pounds of mass. All going through a dual-clutch 7-speed automatic lifted straight from the Ford GT.
This should all shape up to a great all-rounder, which should be great down the straights, round the corners and bragging rights to boot.
Roughly, prices should start from $74,000 for the basic layout.
2020 Dodge Challenger SRT Hellcat Redeye
It's almost remarkable that the Dodge Challenger is still on the same platform as it was back in 2008, but there is an element of 'if it ain't broke don't fix it' here. For those who couldn't get their hands on the limited edition Dodge Demon, then the 2020 Dodge Challenger SRT Hellcat Redeye filters down a lot of the nicest features.
Of course it doesn't disappoint with the power levels, having 797 horsepower and 717 pound-feet of torque. It's arguably still a straight line purist, but it's still quite adept at getting round a track considering its huge bulk.
Prices start at around $73,000, with options pushing it into the $90k area.
2020 Dodge Charger
Like the Dodge Challenger, the Dodge Charger sticks with the current platform and also has a range of models to suit most pockets. The starter package of the SXT comes with a 3.6L Pentastar V6 with up to 300HP, then the R/T variations with good old V8s like the R/T Scat Pack and SRT 393 with up to 485 horsepower. At the top end is the SRT Hellcat with a 6.2L supercharged V8 making 717 hp and 656 lb-ft of torque.
There are also wide-body versions and coming with four doors makes this muscle car ever more practical.
2020 Equus Bass 770
The Equus Bass 770 may seem like the anomaly of the bunch, being a more custom-made, expensive vehicle, but the aim here is to integrate the best of the old and the new into the best version of a modern muscle car. You're going to have to cough up around $250,000, but you do get a 6.4L LS9 V8 with 640HP and a six speed manual transmission. That's 0-60mph in 3.4 seconds.
If you want custom-made and a worthwhile company that mashes the best of the old and the new, then the Equus Bass could be an option.
2020 Chevrolet Camaro Z/28
Just like the GT500, the Z/28 has been around for a million years and still stands as the top line of pony cars. The last one came out in 2014 with a 2020 version on the cards. It's still early days, but many of the bits could be based on the ZL1, with much improvements to the suspension and chassis.
A possible flat-plane crank 5.5L V8 with over 700HP looks likely and under the close eye on the rest of the market, it's bound to be a Camaro with that little extra of spice added. Prices could be around the $80,000 mark.
2020 Corvette C8
Okay, this isn't exactly a muscle car, but for 2020 the Corvette C8 is turning more supercar with a mid engine layout. This will likely go through an eight-speed Tremec double-clutch transmission, with all sorts of engine trickery to keep the car within its power band and for highway driving.
The base level Corvette C8 will get a 6.2-liter V8 (LT2) engine producing 495HP, with pricing yet to be announced. This is a complete shakeup of the platform and should bring supercar performance to a reasonable price point. Lotss to get excited about here.
Donate To Fast Muscle Car
We spend a lot of time bringing you muscle car content. If you would like to donate something to help us keep going, that would be fantastic.