Readers Rides
Superbird In The Snow
By
|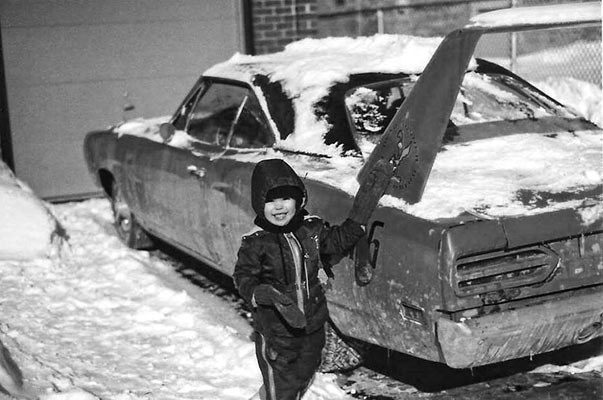 By Mark Weisseg
Being born and raised in the snow belt afforded me a lifetime of snow memories. The blizzard of 67 in Chicago and many blizzards or near blizzards since. The bad part is when you are an adult you are now responsible for cleaning the car, shoveling, and all kinds of things that as a child, never crossed your mind.
Wait a minute, that's not what this story is about at all. I lost my head a moment.
The story is about the Superbird in the snow! Yes, you know the car I am referring to. You just saw it advertised on the Internet. It went something like this: Rare, 1970 Plymouth Superbird. Low miles, adult driven, non smoker car. Never been in rain or snow. Asking price xxx, xxxxx.
There were limited amount of Superbirds built and even fewer with the Hemi. Most came with the powerful 440 folks.
I remember when they were built, driven and repaired. I also remember a sales slump at one time because there were many people back in the day that thought they were ugly. Who wants a car to drive to get groceries with a wing on it? Geez, have things changed. A friend of mine just bought one and I am jealous.
I know I had some fun with you in the opening paragraph and that was only to remind everyone that all these great cars out there today for sale whether it's a Superbird, a COPO Camaro, or what have you, had a life before, so please be careful you do not swallow the whole hook.
Also, BIG TIME ALERT: remember the Daytona sold over the weekend for 90k that was the barn find of the century? My sources tell me a Doctor of some sort bought it and intends to add it to his collection and not touch it. Gulp.
For all muscle car parts – http://fastmusclecar.com/muscle-car-parts/
Donate To Fast Muscle Car
We spend a lot of time bringing you muscle car content. If you would like to donate something to help us keep going, that would be fantastic.