Readers Rides
Smokey and the Bandit: Redefining the Pontiac Trans Am
By
|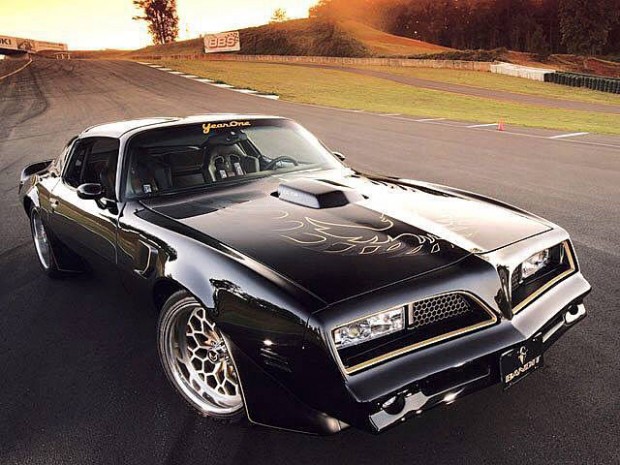 We all have seen this car since the 1970's made famous by the movie Smokey and the Bandit. I cannot tell you how many people thought it was an eagle on the roof and told others with full authority it was an Eagle. In fact, it is a screaming chicken.
The most popular choice due to the movie was the black exterior with the gold wheel package. If you were lucky enough to own one back in the day you were one lucky person. The sales were red hot and for a good reason. It was a great car. But, there was a little secret some did not know.
The super duty model took the car to new levels. At today's auctions and sales a super duty racks up big money. The super duty had a lot of bells and whistles to make it special but most interesting of all is that this Pontiac had a 455 Oldsmobile dropped in it. Gulp! That was unique in itself and took many by surprise. But, after all who really cared. If it had a Ford engine then you may have an issue but since it was a GM family engine the uniqueness was never a matter of argument. In fact, the opposite was the case.
The car had bucket seats of course with the T tops and for the time one of the coolest interiors out there. Another color that sold very well was the gold paint and gold honey comb wheels.
Back in the late seventies and very early eighties these cars sold as fast as they built them. Resale value never took a big hit and today as I mentioned the ones that have low miles and have not been hacked up sell strong. The Super Duty as it was called back then cost more on the front end but you had yourself a real hot rod. Few survive today in good condition because they were driven hard. That is what GM wanted you to do. Go out and race this car and show the competition you had yourself a real mans car. The movie really pushed this car to new heights of course. So, if you can get a super duty be prepared to pay for the privilege but you will love the car.
For all muscle car parts – http://fastmusclecar.com/muscle-car-parts/
Donate To Fast Muscle Car
We spend a lot of time bringing you muscle car content. If you would like to donate something to help us keep going, that would be fantastic.
Smokey and the Bandit: Redefining the Pontiac Trans Am

,