Muscle Cars
Should I Buy a New Muscle Car or Keep My Old One?
By
|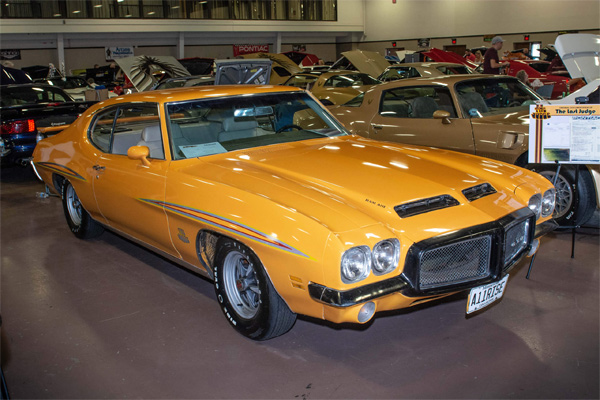 Are you asking yourself the question: should I buy a new muscle car or keep my old one? If yes, click here to learn exactly how you can tell.
Muscle cars, we buy them because they're tough. We buy them because they're fast. We buy them because they're fun to drive.
But what happens when our muscle car gets weak?
Deciding whether to sell or to fix our beloved muscle car will all come down to personal preference and a few questions.
When thinking about cashing out or fixing up, there are a few things to consider when asking yourself, "should I buy a new muscle car or keep my old one"? Read on to find out how to decide.
Mind Over Muscle?
Most of the time, our muscle cars have sentimental value.
Sure, having a car that sounds tough and can go really fast is close to the best feeling in the world. But, that's not always the reason why these cars of ours are so important.
We all remember hearing the juiced-up engine rev for the first time when we turned the key. We had goosebumps. Our hearts were racing. We couldn't wait to turn the car loose on open roads.
What happens, though, when we start running into massive mechanical issues. We fear driving the open roads because we might break down. We fear stalling at stoplights.
When these types of things happen, we start to dread our muscle more than we love our muscle.
How do we know when it's time to part ways with our beloved cars?
This article will help you look at a few reasons why it may be time to stop fixing and start shopping for a new car.
Major Issues
The reality of car ownership is that every car has an expiration date.
But, when is it time to get a new car?
If your car starts spending more time undergoing repairs than driving on the road, it might be time to say goodbye to your old muscle and look for some new muscle.
There are a few big-ticket items that can make you wish for a new set of wheels.
• Transmission (about $5,000)
• Engine ($1,000-$4,000)
• Suspension ($2,000-$3,500)
• Head Gasket (about $2,000)
These are some of the biggest fixes on your car. However, there are a number of other fixes that can add up quite quickly. The air conditioner compressor, the camshaft, the brakes, and the timing belt are a few more of the major mechanical issues that can occur.
Let's not forget any of the digital or interior features that may become costly issues, as well. Power windows, windshield wipers, the instrument panel, and power door locks can begin to add frustration when trying to keep an older car running like new.
However, it's important to know how much your car is worth.
If you don't have a car payment and you're only dealing with minor issues every so often, you'll save a bundle by fixing instead of selling.
Are you handy with car repairs?
If replacement costs aren't breaking the bank, then it's definitely worth your while to continue fixing your car.
Not sure if fixing is worth your time anymore? Check the Kelley Blue Book value of your car. If your car is worth less than the cost of your repairs, then it's time for something new.
Nostalgia
For many, purchasing their first muscle car was one of the best days of their lives. Thinking about parting ways can be really difficult.
We have put more time and effort into our cars that we are, sometimes, willing to admit. When someone questions whether it's better to buy a new car or fix an old car, we immediately respond with fix it!
Our cars, and especially our beloved muscle cars, have become an important part of our life. We can't just toss it out and get a new one!
Or, can we?
Even nostalgia can only last so long. When the car becomes a hassle and an annoyance, then we should cut our losses with the good memories. We don't want our once-loved car to become a twice-scorned piece of junk in our minds.
It's time for something new.
Frustration Factor
No car is worth the added frustration when it makes your life more stressful. Think about a few things:
Have you been stranded on the side of the road because your muscle failed?
Have you cursed at a stoplight when something fell off or malfunctioned in the interior?
Have you over-withdrawn money in your bank account trying to revive a car that really can't, or really shouldn't, be revived?
If you answered yes to any of these questions, then it's time to replace your muscle.
Using a repair or replace car calculator can be a great help when deciding whether to part ways. Finding out the value of your car, and then figuring in the cost of fixes and replacements, will give you a good idea of when to buy something new.
Should I Buy a New Muscle Car or Keep My Old One?
You've done the math. You're muscle car is costing you more to own than it's worth. You know the answer to this question.
Deciding to sell your muscle car is tough, especially if there is sentimental value.
However, think about how amazing you'll feel when you relive the memories of your last muscle car with your new muscle car. The smell of the new interior. The sound of the new, big engine. The feel of hitting the accelerator peddle for the first time on an open road.
Done asking yourself, Should I buy a new muscle car or keep my old one?
Simple. Out with the old and in with the new!
Did you like this article and want to check out more? Then browse our blog for other great content!
Donate To Fast Muscle Car
We spend a lot of time bringing you muscle car content. If you would like to donate something to help us keep going, that would be fantastic.