Best Muscle Cars
Pro Advice on Muscle Car Restoration
By
|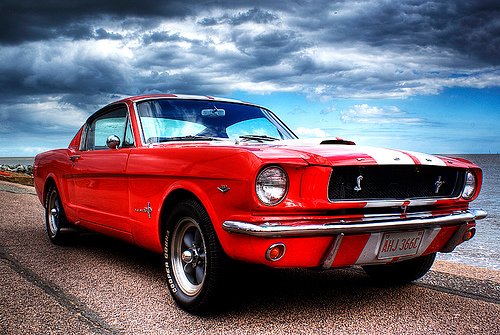 Muscle car is probably the top listed unit that exhausts most of your budget when you plan to restore an old one recently purchased or to maintain the existing one in your garage. One has to think twice and thrice to start the project because it will definitely shake your budget once. The muscle car lovers die to keep classic cars and American market of old classic car is full of tempting and alluring models beside the hell of work that is needed to restore their actual looks. Still we don't say that it is impossible to have one in your budget. We have gathered a few professional advices which will help you to restore your muscle car within your set budget.
What type of restoration you want?
It is the first step to consider that to what extent you are going to do for your car. There are so many things that can be done by yourself and many other that cannot be done at home, you have to take your car to the professional to get it restored to its original gleam. The project can be of minimal range or a deep restoration can be planned, it all depends upon the age, condition or type of vehicle. Decide everything before starting your work or you would be hung somewhere in middle of the project. It is a rough idea from the professional car restorers that one should add 30% to the actual car price when planning a restoration project. There is always a lot more to do than your expectations so keep aside some extra cash.
How much technical knowledge you possess?

Ask yourself a few question before taking a plunge into the project. Can you disassemble and reassemble the car engine? Do you have trouble finding specific parts of car? Do you know anything about the mechanism of a car? Do not hesitate to agree if you have insufficient knowledge. You can always improve your skills by joining some classes from local college to learn about mechanics or body work. After spending a couple of months over there, you will find yourself quite confident to do the things.
Can you take a risk to DO IT YOURSELF?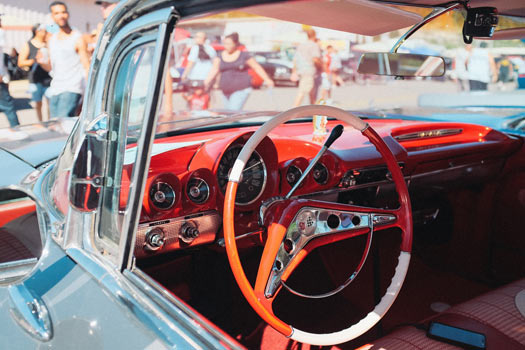 It is by no means less than a dream to bring an old muscle car to life but it needs decent amount of mechanic knowledge, confidence and proficiency to do it. We will not advise you to pay thousands of dollars to a professional if you can do it by yourself. But keep one thing in your mind, if you will end up with a mess, or something broken or spoiled, you will need four times more money to get a professional to fix it up. SO do only when you feel you can do it.
Bartering your services? Are you Serious?
Yes, there are thousands of people who are really good with the muscle cars and they can do it better than you. Exactly like this, you will be good at some other service which people may need from you. Find online forums and you will get hundreds of people looking for your help. Ask them if there is something you can do for them and get a service replaced. It will save lots of money.
IS the price you are giving suitable?

Do not rush to purchase if you find a good muscle car. There are so many Car Dealers in Abu Dhabi that can help you to purchase a car at right price. You can also get some professional mechanic with you to mark the main issues that will be needed to solve before getting into your car. Most of the mechanic will charge under one hundred dollars for their service but it will save your $500 or more if your decision is not right about the car. So think carefully and think twice before you decide.
Author Bio : John Alex is a freelance writer, experienced blogger and a professional social media coach. Furthermore, John assists in business creation and control social media content planning. You can follow him on Gplus,Pinterest.
Donate To Fast Muscle Car
We spend a lot of time bringing you muscle car content. If you would like to donate something to help us keep going, that would be fantastic.
Pro Advice on Muscle Car Restoration

,