Best Muscle Cars
Pick Of The Day: 1986 Buick Grand National T-Type
By
|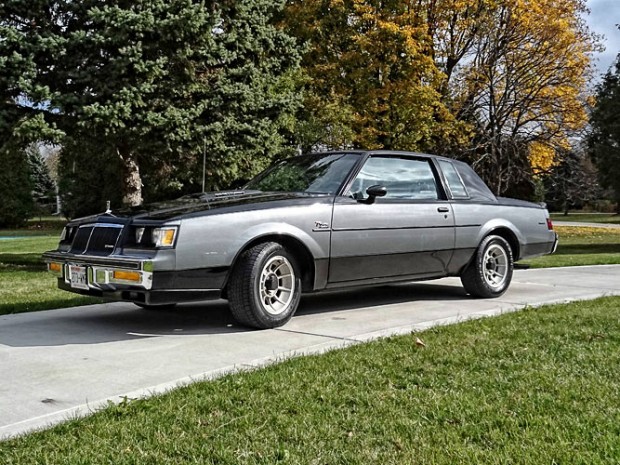 Engine: 3.8 SFI Turbo LC2 V6
Transmission: Automatic.
Only 463 made.
Price: US $16,950.00
Being a child of the 80s, whenever I see a Buick Grand National or GNX, I stand to attention like a Mere Cat on red alert, just without the lovely beige fur.
The Grand National and the GNX are both stand out cars from the 80's that are one of the precious few that had any type of 'muscle.' On the surface they looked more of an executive type car, but were built with performance in mind, almost like a sleeper car dream.
This particular example stands out due to its silver exterior and its ultra-limited edition T type. Over the years I have been programmed to only associate the color black with the Buick Grand National or the Buick GNX, so a silver example really does grab attention.
For those in the know, if you cannot get hold of the authentic GNX, then this is a very close second. (Some would argue first.)
Yep, worth every cent.
'1986 Buick Regal T-Type Turbo in absolutely beautiful unrestored condition. This is an extremely rare WH-1 designer series T-type, only 463 made. It comes from the factory with the LC2 3.8 SFI V6 Turbo Grand National engine. I do have documentation tied to this vehicle from Buick Motor Division circa 1991 supporting this, as well as the window sticker, maintenance records, owner's manuals, dealer stock key tag, original GM keys, lock knock-outs and warranty info from new car delivery. The car has had one repaint, but that's about it. It's a true survivor, and is collector quality with all supporting documentation from the day it was new. 87k original unrestored miles, and the car shows nicer than many I have seen with less than half of the mileage. It also sports a dealer-installed non power (pop-up style) sunroof. It's very reliable and can be driven anywhere, it's in nicer condition than the pictures show. It is mostly original, with just some general modifications made for reliability and maintenance. It runs and drives down the road beautifully and makes the power and torque you would expect from a Turbo Regal. I wouldn't hesitate to drive it anywhere.
When I say this car is a true survivor, I mean it. Mechanically, it's all stock and unmodified with the exception of a Walbro fuel pump, as well as 30# fuel injectors, Accufab adjustable fuel regulator, and a Kenne Bell chip which were added for reliability when the original fuel injectors and regulator started to fail. Dennis Kirban rear seat X-braces in the trunk were also added to preserve the body from flexing under normal driving conditions. Other than that, everything all stock right down to the factory non-adjustable wastegate and original turbo. (factory replacement, as well as aftermarket performance turbochargers come with adjustable wastegates which allow you to turn up the boost — the only way you will see a non-adjustable wastegate is from the factory) Many of the under hood hoses are still showing date codes from 1986, and it still has the original date coded 1986 Turbo V6 coil pack and ignition module intact! The spare tire and trunk-mounted jack have never been put to use. This car really has never been abused or modified except for reliability or maintenance. Truly a rare find.
It is well optioned from the factory, as detailed by the window sticker and RPO option code label still fixed to the underside of the trunk lid. As you can expect, this car has seen consistent maintenance and care throughout its life. Mobil-1 synthetic oil changes complete with ZDD plus zinc additive and genuine GM filters every season. It even still has the factory catalytic converter in place.
I can let this car sit for a month or two in the garage and it will fire right up with the turn of the key. It does still need some minor things like the IAC motor reset (cold idle is rough until it warms up but is then very smooth). It can sit for a month and doesn't lead a drip of anything on the garage floor. The rear main seal was replaced several years ago, which is a common source of oil leaks on this engine. The Air Conditioning is still the original R12. It could be re-charged or converted next season if you wanted to use it, but I've never seen the need. On the exterior, the power antenna motor is disconnected and remains in the upright position. There is absolutely no rust or rot on this car, just surface scale on the undercarriage and body seams you would expect with a car of this age.
The interior is the nicest part of this car. It is absolutely immaculate, and is show-quality original as it is. Nothing has been modified. The headliner was starting to sag and I had it replaced last year. All of the power options in the car work as they should, and there aren't any significant blemishes to mention. The car shows well and the paint is quite nice as it sits. It's had one repaint in its life, roughly 15 years ago. I did have the roof repainted recently back to show quality. It was done right, stripped to bare metal, and the clear coat has been color sanded and polished out. The metallic gray portions still show well, but to be perfect, the side panels would need refinishing at some point in time. Don't get me wrong, this car has won shows as it sits, but if you want absolute perfection that's what I would recommend. Otherwise, just have fun and enjoy it the way it is!'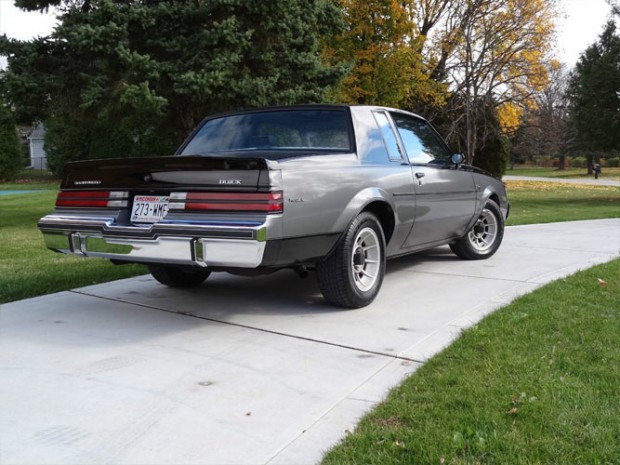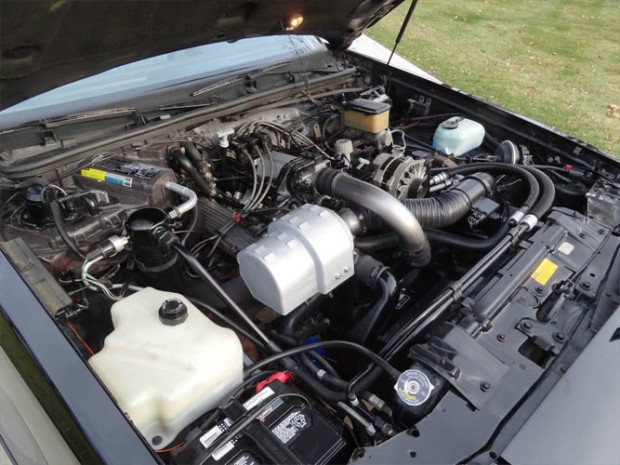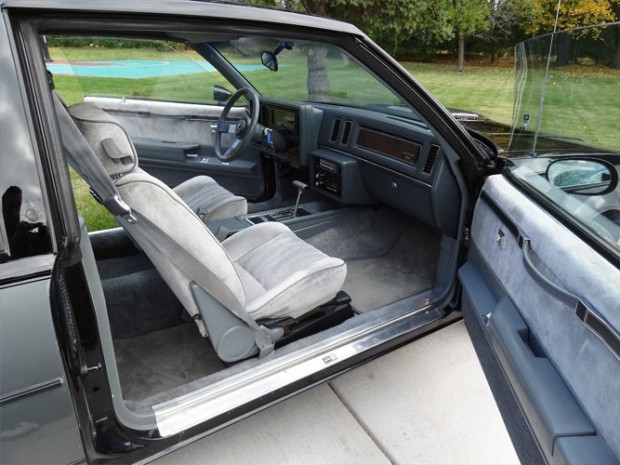 Buy Now On Ebay.
Click for More Muscle Cars For Sale – http://fastmusclecar.com/muscle-car-for-sale/
Donate To Fast Muscle Car
We spend a lot of time bringing you muscle car content. If you would like to donate something to help us keep going, that would be fantastic.