Best Muscle Cars
Pick Of The Day: 1970 Dodge Charger R/T 440 Automatic. Rusted Elegance or Wreck?
By
|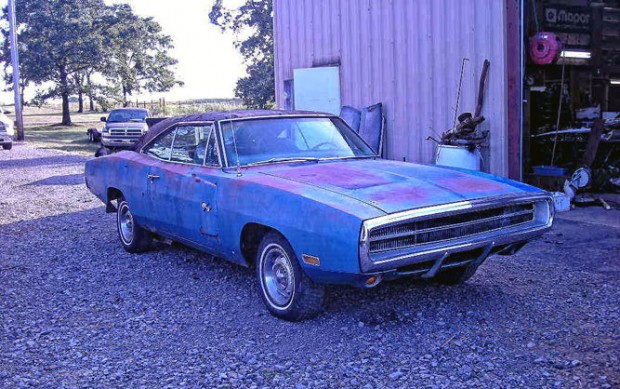 Engine: 440
Price: US $9,500.00 (7th Oct. 2015)
Buy Now.
Once you go through the listing text below, you'll see that this 1970 Dodge Charger RT is not shot to hell, but neither is it in good condition.
If you took on this project it would need a considerable amount of welding and more than likely a full rotisserie restoration.
This is usually the reason why people end up selling cars in this condition, no matter how potentially valuable. They just can't take on the work. So the question is, can you?
Reading between the lines, it needs a ton of work…that's a mountain of work, to get it into good shape, but with the right team and resources, it is possible, you just have a big mountain to climb.
For what you are getting, it's a good price, so the decision here is can you take on a project like this?
……Tempted?
'This car has been sitting since 1990 and was running when parked with a rod knock.'
'The 440 engine is cast crank version from a later model car but it still has the original driver side HP upswept exhaust manifold. The passenger side is a later version and not correct. The transmission was just rebuilt before being parked. The drivetrain is complete with all shifter linkage and driveshaft. The original 8 3/4 rear end is in place and from what I can tell is a 3.23 open. All the suspension and disc brakes are complete, intact and original.
This is an Arkansas car and has the typical rust you would see around here but is not a northern road salt rusty car. The roof skin is rusted badly from a poorly installed aftermarket vinyl top years ago. The inner structure of the roof is very solid though. Replacement roof skins and rear sail panels are available new but the inner structure is not. The quarter panels should probably be replaced as there is some rust in the lower areas and around the wheel wells. The trunk floor and floor pans will need replaced as well. The package tray center section will need replaced as someone enlarged the speaker openings at one time but the outer sections(that you cannot get new) are very nice. Both doors have had speakers added but are solid and straight otherwise. The trunk lid is the correct original 1970 only version with the wing spoiler cutouts and only has some rust on the rear lip and is not rusted out. The tail panel has some rust and it would probably be easier to replace it with new reproduction metal.
The R/T tail panel trim piece looks very nice and would refinsh great. All the stainless is intact with the exception of the rear window lower and one corner piece.
The grille and front bumper setup is VERY NICE with only one small vertical bar broken out. There is no warping and no stress cracking anywhere I can see.
Both correct 1970 ONLY bucket seats and tracks are in place but the rear seat is missing. The console is there but is missing the door and is broken in several places.
The dash cluster is complete with all gauges but I do not have the radio or any trim bezels not installed.
The fenders are both very solid and the passenger side is super straight and in excellent condition. The driver side fender had a lot of filler from an old paint job so I ground all that out to reveal the true condition of the metal. It is very solid but will need metal work as it has dents as shown. I have just painted it blue to keep it from surface rusting as it was taken to bare metal. The hood is super straight but has a little rust in the front that will need attention. This hood is very repairable as there are only a couple small places needing patched underneath.
The firewall, cowling, inner fenders, core support, front frame rails are all very solid. The torsion bar crossmember has a little rust on the outer end of one side but only needs a small patch and not complete replacement. The rear rails are solid except for a small place just behind the rear axle on the one side and at the very ends. Again, these will not need full rail replacements just some patches.
The original fender tag is in place and the numbers on the door sticker, core support and trunk lip all match. The dash frame was changed at one time in the cars life for some reason and the original VIN number was not reinstalled so there is no VIN on the dash. I have a 100% correct replacement VIN plate (with correct rivets) being made and it will be included with the car.'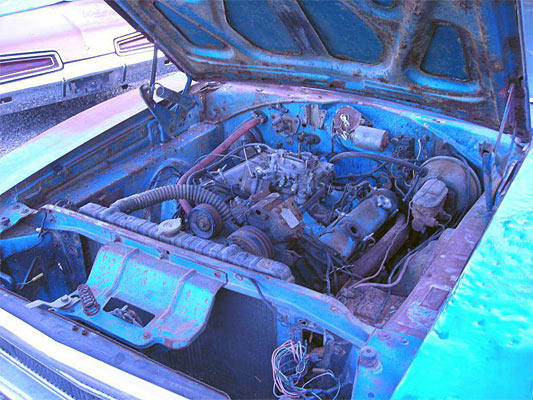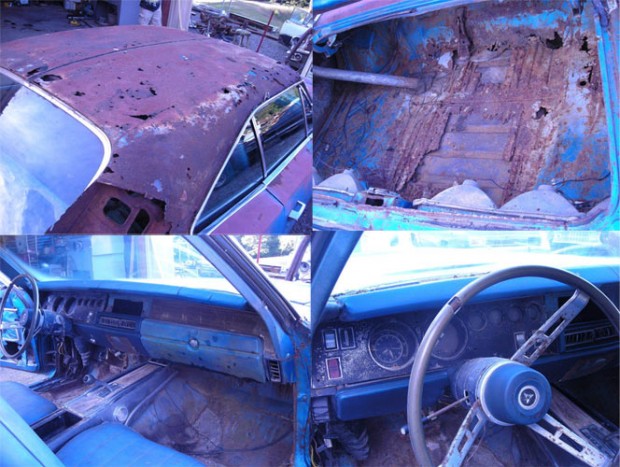 Buy Now.
More Muscle Cars For Sale – http://fastmusclecar.com/muscle-car-for-sale/
Donate To Fast Muscle Car
We spend a lot of time bringing you muscle car content. If you would like to donate something to help us keep going, that would be fantastic.