Best Muscle Cars
One-off 1967 Shelby GT500 Super Snake Goes To Auction
By
|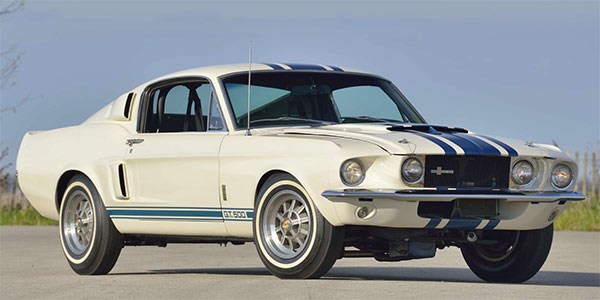 By Dave Ashton
Engine: GT40 Mk II 427ci. V8
Transmission: 4-Speed
Color: White/Blue
Purpose-built for the Goodyear Thunderbolt tire test
Originally sold in August 1967 for $5,000
This is one piece of cherished muscle car history being the only original 1967 Shelby GT500 Super Snake in the world and now heads to auction. The GT500 was the first big block Shelby GT using a modified Police Interceptor 428ci. V8 with 355HP and was an immediate hit, outselling the small-block GT350.
Shelby was a partner with Ford and a West Coast distributor for Goodyear and was approached by former Shelby American Sales Manager Don McCain to build a supercar, with the suggestion of using a racing 427 V8. Shelby instructed Fred Goodell, Shelby American's chief engineer for the task with the initial tests being done at Goodyear's high-speed test facility near San Angelo, Texas.
GT500 No. 544 was the vehicle of choice with a special lightweight 427 racing engine; special rear axle, special transmission Thunderbolt tires. Essentially everything in the engine was built to perform at a consistent 6,000 RPM and to race at Le Mans. The engine was the same as the GT40 MkII, along with a variation of the MkII's exhaust system.
Other modifications would be included in the car before initial test, such as, 'an external oil cooler, braided lines and a remote oil filter were installed to increase the 427's reliability; stiffer springs and shocks were mounted on the passenger side of the GT500 to counteract the high-speed cornering forces it would encounter on Goodyear's 5-mile oval track. Goodell completed the car with one-off chrome inboard headlight surrounds and a unique version of the production Le Mans striping with two narrow blue stripes flanking a wide blue center stripe, elements that distinguish it from all other GT500s.'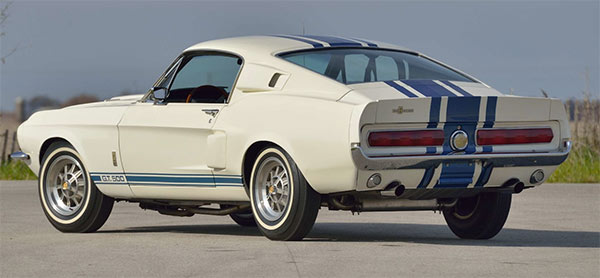 Shelby 10-spoke aluminum wheels were also fitted with .75-15 Thunderbolt whitewall tires, overinflated with nitrogen for rigidity and to stop overheating. The test was a complete success, hitting 142 MPH average for 500 miles which lead to a limited run of 50 427-powered GT500s. However, the cost was over twice the amount of a baseline GT500 and even a 427 Cobra. This original was then sold to Braniff International Airways pilots James Hadden and James Gorman who added a 4.10 gearset to replace the original 2.73.
The car has since had a light restoration with wire and hoses replaced, Rotunda fire extinguisher and replacement wheels and Thunderbolt whitewall tires. As such a significant part of Shelby history, which has been featured in many magazine articles over the years, it will be very interesting to see what the final sale price will be at this auction.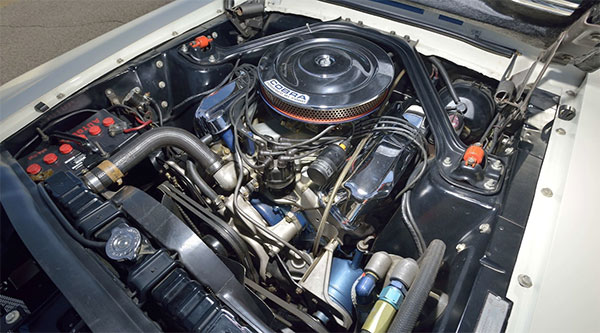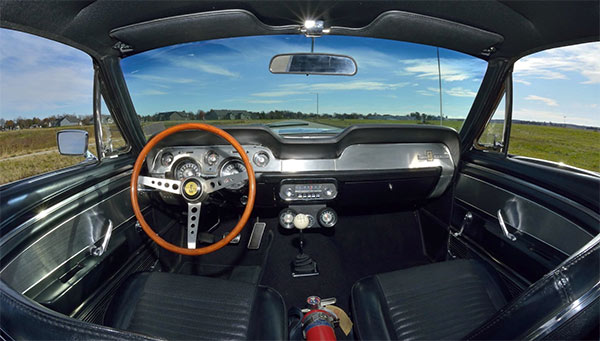 Find out more here – https://www.mecum.com/lots/FL0119-359599/1967-shelby-gt500-super-snake/
Donate To Fast Muscle Car
We spend a lot of time bringing you muscle car content. If you would like to donate something to help us keep going, that would be fantastic.