Muscle Car
Muscle Cars: Rear-Ended by a Distracted Driver?
By
|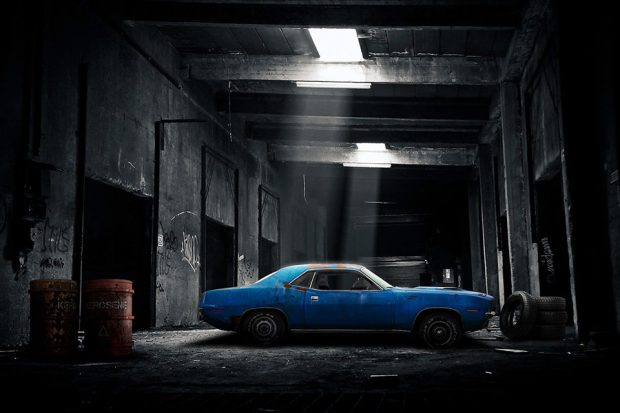 There are approximately more than 1 million rear-end crashes annually. Unfortunately, a large number of crashes are fatal and cause massive damage to vehicles. Repairing damaged vehicles, especially muscle cars, is very expensive. Vehicles such as Chevrolet Camaro, Ford Mustang, and the Dodge Challenger are some of the most desired vehicles in the world. They have powerful V8 engines, are attractive and sleek. Moreover, they have been designed for everyday street use and formal and informal drag racing.
Therefore, if you have been rear-ended by a distracted driver and your expensive muscle vehicle is damaged, you need to protect your legal rights with assistance from a car accident lawyer and get compensation to repair the damaged muscle vehicle. Rear-end collisions are caused by reckless driving, driving while drunk and mechanical malfunctions and defects. After being rear-ended, you should;
Check for injuries and damages
You should check yourself for any injuries before getting out of the vehicle. You should also check whether your passengers are okay. After a crash, everyone is usually shaken up, especially if the airbag has deployed. Double-check for injuries.
Don't admit fault
In many cases, the one at fault is the one who rear-ended the vehicle. However, this is not always the case, especially if a vehicle was reversing, slammed its brakes without warning, or made a risky maneuver. Therefore, never admit fault.
Call the police
If you have been involved in a rear-end collision, call the police. You need to have an accurate record of the incident and an officer will accurately document the scene and file a report.
Take photos
Take a lot of photos of the damages the vehicles sustained and the scene. Since rear-end collisions can cause damages that are not easily visible, you should look for things such as trunk damage, transmission damage, alignment issues, electrical damage, bumper and frame damage.
Exchange information with witnesses and drivers
You should obtain all the relevant information from the parties involved including; full names, addresses of the parties involved, insurance providers of the drivers, and license plate numbers of the drivers involved in the collision. Make sure to write the time, date, and location of the collision and the models, makes, and colors of the vehicles involved.
See a doctor
You may sustain injuries from the collision that may not be noticeable at the time. You should seek medical assistance to check for pain, injuries, or any discomfort. Some unpleasant symptoms of rear-end collisions include dizziness, fatigue, headache, whiplash, neck stiffness, numbness of certain body parts, and loss of motion.
Notify your insurance agent
After reporting the collision to the relevant authorities, you should notify your insurance company within the stipulated timeline in the policy. When talking to them, don't assume blame and allow them to record the call.
Conclusion
Rear-end crashes are very common. If you have been involved in a rear-end collision (especially one involving a heavy-duty muscle vehicle), you should check for injuries, call the police and take photos and videos. You should also exchange relevant information with the parties involved, see a doctor, notify your insurance company about the collision and reach out to a qualified attorney for legal assistance. You will get fair compensation if you work with the best attorneys.
Donate To Fast Muscle Car
We spend a lot of time bringing you muscle car content. If you would like to donate something to help us keep going, that would be fantastic.