Muscle Cars
Muscle Car Spotting USA
By
|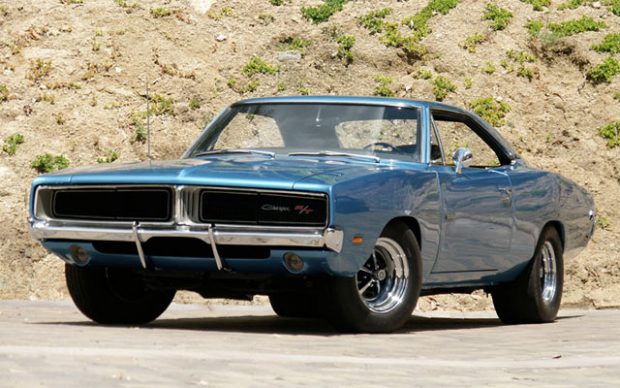 By Mark Weisseg
Many of us learned how to tell the difference in models and makes by riding in our own cars.
Most of you will remember going on vacation as youngsters and your parents made up car games to keep you entertained. My folks did the same thing only with a twist. Mother would make up the game so the car did not become a fighting zone among us rats. But, we knew too much fighting and Dad would spin his head around like the exorcist and grit his teeth and say something that would loosen our bowels.
So, car games. No, not punching each other but we started out counting cars and colors and that got boring. So, we moved on to just guessing makes and models. We learned about cars quickly.
Dad actually enjoyed the game as well because if we saw a Mercury Turnpike Cruiser, Dad would tell us the rear window behind the rear seat would go up and down, just cool little factoids so we would not slaughter each other in the car. It killed time and it was fun. By the time I was a young teenager I could rattle off nearly anything on wheels.
While my sister glued her face to the window counting horses or cows ( we lived in the city) us guys looked for cars. I guess it was our first experience in car spotting and we got good at it.
Remember the old Cadillac ambulances? They used to be everywhere. Now, no where.
Remember milk trucks that the driver stood up while driving only balancing himself on a little pad, or a fire truck with a rear tiller driver?
My problem today in all my smarts is I have a hard time telling a Honda from a Kia or a Toyota from a Hyundai anymore.
Geez, in the old days an Oldsmobile was different than a Ford LTD and a Chevelle did not look like a Buick. This is in part why the young people don't have that same fire in the belly to even drive anymore. I have heard of so many teenagers that now wait until they are 18 or so before they learn to drive. They mooch from Mommy or a friend. I can tell you folks I was illegally driving on the streets in my parents car at 14. Also, riding a motorcycle at the same age on the streets. When I went for my license at 16 the instructor complimented me on how good I was. I dare not tell him I had two years of experience at that point on city streets!
My parents made a couple of things very clear to us mooches at home. One, at age 16 you will get a license because we are not hauling your ass around anymore. Two, after high school you will either go to College and pay for it yourself or get a full time job and pay rent at home and notch up the chore responsibilities. That signaled all of us to get out at 18 and we did. Best thing they could have done for us as it taught us to fend for yourselves in the real world. No living in the basement in our pajamas. But, let's return to car spotting.
We are going to be adding a daily muscle car spotting post to test your knowledge on these fine vehicles starting with an easy one today.
Can you guess the make, model and year of the muscle car featured in this post? Comment below.
Start the game and the loser cuts the grass.
More Muscle Cars For Sale – http://fastmusclecar.com/muscle-car-for-sale/
Donate To Fast Muscle Car
We spend a lot of time bringing you muscle car content. If you would like to donate something to help us keep going, that would be fantastic.