Best Muscle Cars
Muscle Car Crate Engines
By
|
By Dave Ashton
If you've always wanted the power and performance of a topline muscle car but don't want to part with your own cherished vehicle, there are options. The ubiquitous crate engine has been a long-standing route to drop any engine into most any car, delivered straight to your doorstep.
To make sure a muscle car crate engine is fitted properly, you will also have to make sure that your doorstep is surrounded by a fully kitted out garage, winches, and a Snap-on socket set to rival those of an overly enthusiastic drag racing team. Both Dodge and Ford currently supply crate engines for their top-line vehicles. This means if you have always fancied dropping a hefty V8 from one of the latest and greatest muscle cars into your own vehicle, then read on.
The 807 Horsepower Hellcat Redeye Crate Engine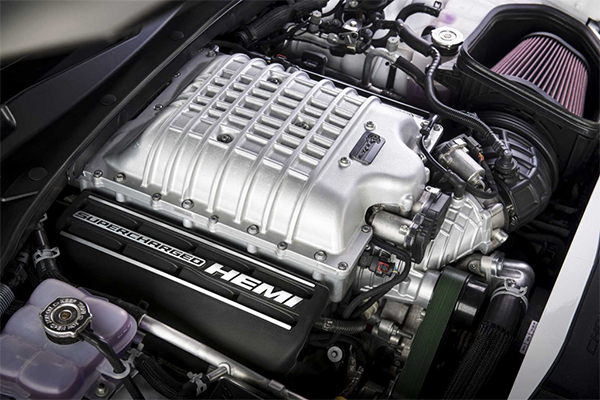 The route to the Redeye crate engine production was quite simple. Those who couldn't lay their hands on a Dodge Demon were then given the option of buying the Dodge Challenger SRT Hellcat Redeye or the Charger SRT Hellcat Redeye. The price point for both of these vehicles is amazing considering the output power of both. But if you already had your own tasty vehicle and wouldn't mind the zest of the Redeye powerplant, the crate engine option was born.
Essentially, the 6.2L supercharged Hellcat Redeye V8 is now available at a starting price of $21,807. This engine has the same specifications as the production vehicles, producing 807 hp and 717lb. ft. of torque when it's run on 91-octane fuel. The supercharger comes in at 2.7 L, with 14.5 psi of boost and a red line top limit of 6,500 rpm. These basic specifications are a definite increase over what is available in the 'Hellcrate' engine, which comes straight from the Hellcat, which you can also buy as an alternative.
The engine itself comes supplied with the basics of the supercharger, water pump, oil pan, throttle body, flex plate, front-sump, fuel injectors, and coil packs. If you need things like an alternator, pulleys and belts, mounting hardware, and power steering pump, then there is an optional front end accessory drive kit available.
If the Redeye crate engine doesn't take your fancy, then Dodge supply variations of the 5.7L and 6.4L V8's available in other Chrysler, Dodge, and Jeep vehicles.
Shelby GT500 Crate Engine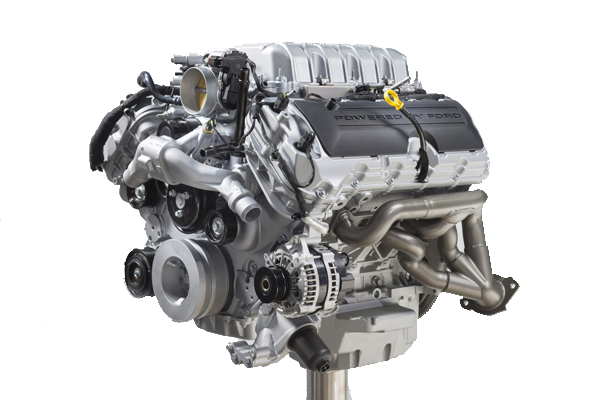 For Mustang and Ford fans out there, the Shelby GT500 is one of those bucket list vehicles to own. Coming very soon, the 5.2L supercharged Predator V8 from the Ford Mustang Shelby GT500 will be available as a crate engine.
Although at the time of writing the launch time and price of the engine is unconfirmed. It will have the same 760 hp and 625 pound-feet of torque from the production GT500. Our completely unsubstantiated guess at the production price will be something like the price of the Hellcat crate engine to stay competitive, but time will tell.
The Predator crate engine will join the likes of the 5.0L Coyote V8 and the beastly 7.3L Godzilla big-block V8 as crate options.
As for General Motors, they are dabbling in the electric side of things, with the possible launch of an electric crate motor, based on the Chevrolet Bolt EV. For this conversion, you should be good with a soldering iron and a couple of lithium-ion batteries before your good to go…ahem.
Donate To Fast Muscle Car
We spend a lot of time bringing you muscle car content. If you would like to donate something to help us keep going, that would be fantastic.