Muscle Cars
Muscle Car Badges And Banners
School reunion websites are usually only interesting to former students of the schools, but in this case, Adolfo Camarillo High School bring back memories from anecdotes of the muscle car era, from cars to the music of the time and the cool car badging and banners of the period.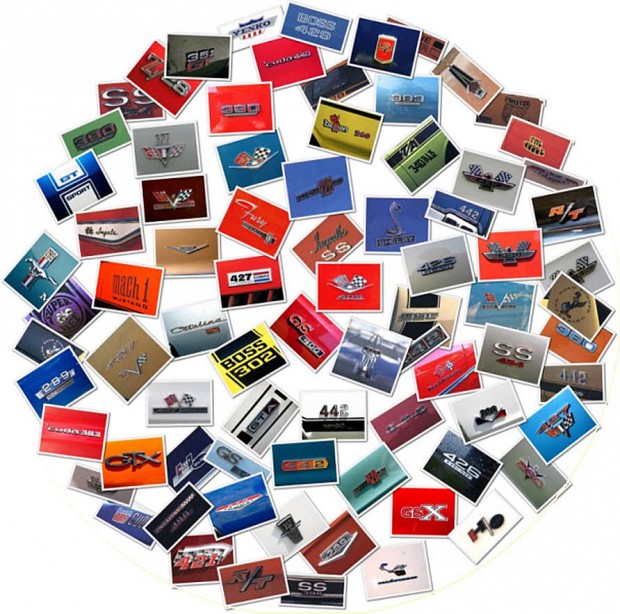 It's fantastic to read about the build up to someone taking their driving test for the first time and then getting the freedom of the road in the muscle car era.
Like many who just passed their driving test of the time, a full-blown muscle car was potentially out of reach, but something to aspire towards. This made the muscle car's mystique even greater.
What is especially cool is the collection of muscle car badges and muscle car banners.
Golden era muscle car badges have a certain styling not found elsewhere. From a very simple 'RT' or 'SS' to the plain wacky Dodge Demon and legendary Pontiac 'Judge,' badges, they just shouted cool.
Can you imagine these days a top end muscle car having a Road Runner type badge on the side of the car, wth 'beep, beep' (or is it 'meep, meep'??) in big loud lettering. It denotes a kind of twinkle in the eye and wry smile while you burn up the road.
Below are also some of the great Chevrolet billboard banners, which read like a more professional version of online memes. Great sentiments to make you proud you are a muscle car fan.
It may be nostalgia to some, it may be just celebrating the old times to others, but the golden era of muscle cars didn't just produce vehicles which are talked about and revered today, but they are intertwined into people's lives and are emotional landmarks in people's lives, arguably more than any group of vehicle since.


Note
When the site loads it auto plays, Ronnie & The Daytonas – 'Little GTO' (tip – there is a little 'dash' under the 'Coming of age' logo, right click and pause the sound.)
http://www.camarillohighschool1969.com/coming-of-age
Click for More Muscle Cars For Sale – http://fastmusclecar.com/muscle-car-for-sale/
Donate To Fast Muscle Car
We spend a lot of time bringing you muscle car content. If you would like to donate something to help us keep going, that would be fantastic.