Best Muscle Cars
How To Make Your Muscle Car Road Trip Worthy
By
|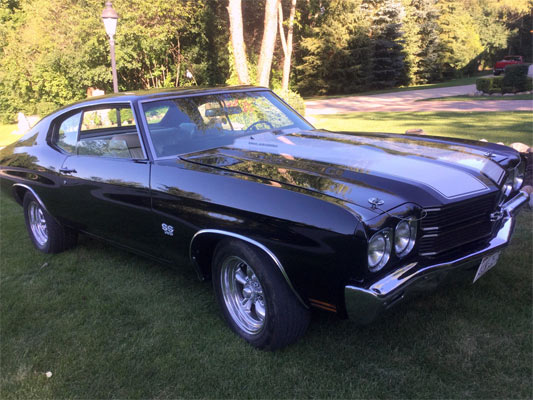 With the last vestige of summer and the ever-looming presence of winter fast approaching, you may be preparing your muscle car for winter storage. But, now more than ever, is the perfect time to hit the open road.
After all, road trips are more than just reaching the distance or destination. They embody the feelings of freedom, independence, and adventure. While summer is often the traditional time for road trips, autumn affords muscle car enthusiasts one last adventure before your classic car heads off to storage.
But road trips are a different beast than city streets. Certain considerations must be made before you sate your appetite for the open road. And while classic cars may not carry all the modern conveniences many of today's vehicles have, that's part of the charm.
In the right car and on the right route, the possibilities are endless. The open road beckons. Take full advantage of the adventure awaiting with these tips to make your muscle car road trip worthy.
Tune-up
Whether it's a short trip within a couple hundred mile radius or a cross-country and back again jaunt, you'll want to make sure your vehicle is in prime condition. The last thing you want while on the open road is to worry about the reliability of your muscle car.
And few things ruin a road trip quicker than trying to repair a broken car.
Before you set out on the open road, take some time to do a simple tune-up. Check your vehicle's tire pressure, change the oil and filter, inspect the spark plugs, and check fluids, brakes, and lights. Inspecting your car from top to bottom to ensure everything is in working order.
If you're unsure as to where to start, let a licensed mechanic inspect your vehicle a week or two before your trip. They will have the tools, experience, and expertise to diagnose your classic car and ensure it's ready for the road.
Toolkit for emergency repairs
No matter how much preparation takes place before your road trip, accidents and breakdowns can and do occur.
Regardless of your experience with muscle cars, whether you're a veteran to the classic car game or a new muscle car enthusiast, an emergency tool kit will get you through the most basic repairs to make your next checkpoint.
Your emergency toolkit may be a reflection of your journey ahead. But, it should contain some essential tools. Screwdrivers, socket set, wrenches, adjustable pliers, a breaker bar, tire gauge, and ignition wire pliers are just some of the non-negotiable tools your muscle car will need.
Avoid packing your car with pre-packaged emergency kits. Some are a poor reflection of the tools you really require when you make tracks while others add unnecessary tools you'll never use. Of course, not every repair can be done roadside with the emergency toolkit you've prepared.
When you do encounter situations that are beyond your mechanical ability, make sure you're covered. Your car insurance will offer coverage for roadside assistance. Many credit cards and cellphone services also offer complimentary and paid roadside repairs.
Choose the road less traveled
While the right car makes for the perfect driving companion, the route you take can make all the difference in the world.
For muscle car enthusiasts, few things compare to the sheer complexity of making a rip-roaring big block feel stable and poised as you launch out of a corner. The right road helps reignite the love affair you've had with muscle cars.
It would be a shame to hit the open road only to be obstructed by congestion and crowds, all vying to reach their destination. Autumn leverages the nomadic desire to travel without the limitations traffic and hindrances. It's the perfect time to clear out the cylinders and feel the swirl of acceleration from the driver's seat of your muscle car.
With stunning fall foliage, great scenery, and a wide open road, autumn is the perfect time to gas up the tank, open the throttle, and chew up some serious miles. From the Rockies to Vermont and Michigan, the best tarmac in the world is the one that gives you front row seats to nature's technicolor display.
To borrow from American traveler writer William Least Heat-Moon, the open road is where a man can lose himself. The perfect road trip demands very little. It's just you, the open road, and a classic car. Take your time and enjoy the drive.
AUTHOR BIO
Troy McGraw
A Georgia native, Troy McGraw started Road Rescue Incorporated in 2014, specializing in tractor and trailer emergency breakdown road service. As the president of Road Rescue, Inc., his goal is to provide quality, dependable service to the trucking industry. Road Rescue Incorporated is a growing, thriving, and respected company servicing the trucking industry in Metro Atlanta and North Georgia areas.
More Muscle Cars For Sale – http://fastmusclecar.com/muscle-car-for-sale/
Donate To Fast Muscle Car
We spend a lot of time bringing you muscle car content. If you would like to donate something to help us keep going, that would be fantastic.