Muscle Cars
How The Love Of Cars Really Gets Passed Down
By
|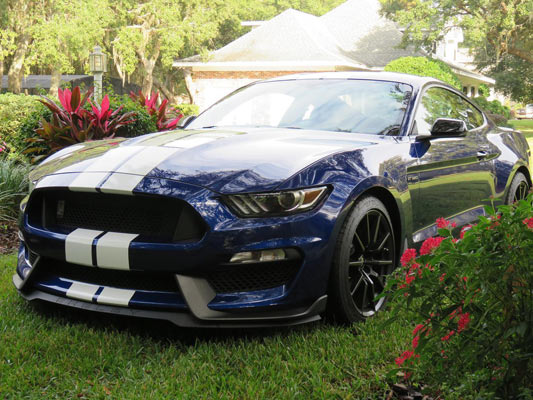 By Mark Weisseg
A few years back my oldest brother and not a car guy at all did a family tree. What he found was as far back as he could find, someone on the male side of the family was always in transportation. From mere wagon masters of years ago to mechanics, to trolley drivers and so on. This is quite a common scenario for most.
It so happens that my grandfather on my Dads side was a trolley operator. He retired or quit when they introduced buses. He had no desire to drive a bus but he loved stopping and starting a trolley on rails. He was the father of my father as mentioned and my father was a certified gear head.
He passed that love to two of his sons while the eldest stayed clear of this life. So, my Grandfathers love of the transportation life was pushed onto Dad who encouraged at least two of his sons to follow. Little did I know they used to race the trolleys when nobody was on them!
Now the bad news. There seems to be nobody behind my brother and I that care about the world of wheels. He and I did it all. Bicycles, motor bikes, motorcycles, go carts, trucks, cars, hot rods, restorations and much much more. All because a guy showed his two sons the world of transportation.
My brother and I raced everything. If it had wheels we drove it and probably wrecked it. I recall sitting on the handle bars of a bicycle that had a horizontal engine on it racing through the streets not caring if it had brakes. ( it didn't) Many bruised body parts in those early days. Dad has us two guys driving at the illegal age of fourteen. He was a very strict guy but when it came to cars he looked the other way for some reason.
I think both my brother and I mastered the fine art of dodging the police and getting away with many items against the law. Once Dad told me he heard the cops set up a sting to catch all of us teenagers on our motorcycles. His plan to me? Outrun them. They will never catch you guys if you go deep into the woods. This is the same guy that brought us up to be respectful, don't back talk your Mother and by no means do not break the law. I guess do not break the law unless he said so. He egged me on that day and sure enough the police lie in wait for us band of no gooders. As exacted we outmanned the police and they had no chance. Upon arrival at home the old man was waiting. He wanted to know what we did and how we did it. I told him and he smiled and walked away by leaving me with some parting words. If you get caught it's your rear end in a ringer. Interesting take to tell a fourteen year old. I served him well.
The old man is gone now and I wonder what he would have thought about my collection. Would he hate it as it is money sometimes not well spent? Or, would he embrace the vastness of the collection and know it started with him? At a recent family dinner we were celebrating the newest member of the family. My niece and her husband were first time parents and the baby was twelve days old. At the table we laughed and joked and I leaned over to my 95 year old mother and reminded her all these people at the table were there because either she rolls over on Dad or he on her. She leaned close to me and smiled. All she said was " not bad huh". We both laughed. See Mom and Dad always supported our interests in cars and engines.
I don't think either of them thought two of us would take it this far. Now, as "us" kids aged we have slowed down too. No more street drag racing, no more don't worry if it does not have brakes. So, where do we go from here? My brother asked me that question at SEMA.
He was sort of surprised when I told him I would like to do a book on my 49 Chevy Truck and would really love to do some automotive radio guest spots somehow. I think he thought I would just keep collecting and building my collection. I do, but the little boy in me that played with Hot Wheels as a child wants a bit more yet before calling it a day. I also need to get one of my nephews somewhat interested in order to take over the collection some day rather than piece it out in an estate sale. All because my Grandfather loved his trolley cars and passed that love to one of his sons who passed it on to two of his three sons. What a strange trip it has been. Sometimes the wind does call Mary.
More Muscle Cars For Sale – http://fastmusclecar.com/muscle-car-for-sale/
Donate To Fast Muscle Car
We spend a lot of time bringing you muscle car content. If you would like to donate something to help us keep going, that would be fantastic.