Readers Rides
Life Of A Muscle Car Mechanic.
By
|
Sometimes in life, the people with the most knowledge and experience are the people we don't hear about.
The guys in the back doing all the work, all the heavy lifting, dealing day-to-day with the oil and grease, making sure we have the best cars possible.
One such guy is Stuart Berman from Las Vegas.
Stewart has worked as a mechanic around muscle cars all his life, so we asked him about some standout vehicles over the years and his experiences as a long-term muscle car mechanic.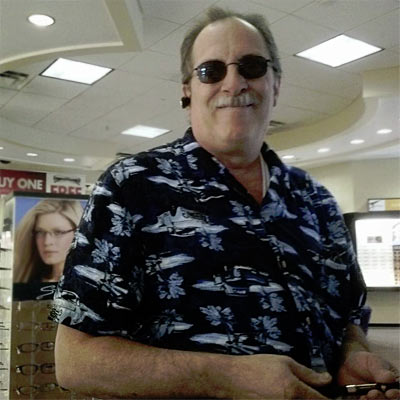 'The old saying, if I knew then what I know now, I probably wouldn't be living on disability right now.'
'I grew up on Long Island, New York and if my dad would have saved all his cars back then I'd probably be a millionaire by now!
I moved to Miami in 1971 and worked at my dad's garage.
I owned a lot of my own muscle cars back then. I'd fix them up, sell them and keep buying more just to fix them up then sell them, e.g. a 1965 Malibu 283, 1973 Oldsmobile 442, 455 4 barrel Rochester carburetor, swivel bucket seats, deep dish crager mags.
Starting with a 1959 Plymouth Fury convertible, push button transmission on the dash panel, a 56 T-Bird 312 engine port windows removable top, 64 Buick Riviera hideaway headlights, 65 Dodge Monaco 413 engine dual point distibutor. I even had a 1904 Rover which needed full restoration but never got around to fixing it up.
In 1992, I started working out of my garage in my house.
I met a guy who lived down the street from me and we started a repair business out of my garage. This is where the fun started!
We found a beat up 1965 Impala SS, bought a 327 long block and an Edelbrock intake with a 750 duel pump carburetor, put headers on it, took it to a muffler shop we knew and put duel exhaust with turbo mufflers on it.
We had the car painted the original color midnight orchid, belted tires with the original hubcaps.
Next one was a 1969 Chevy Malibu empty shell, so we used a 396/375hp engine, put in a set of hooker headers with dual exhaust turbo mufflers, painted it fire engine red with wide black stripes down the sides of the hood.
Other stand out cars was a 1958 Chevy Del Ray 348c. A full restoration 1969 Oldsmobile 442 convertible 4 speed 400 ci engine, but by the time we finished the engine, it was pushing 460hp.
Another was a 1970 Lemans with a 350ci., but we took off the two barrel intake and bought a 4 barrel intake, putting a 4 barrel Rochester carburetor in with new heads. We put in a 3/4 race cam, new lifters, rocker arms, timing chain in, new crank gear and new cam gear.
We painted it fire engine red, black vinyl top and redid the entire interior with new carpets. We also found the original high back bucket seats.
1973 Bonneville 400c.i. We put in a new 4 barrel intake, a 4 barrel Rochester duel exhaust with the turbos on that one.
A 1972 Buick Electra 225, 455 ci. All electric inside, seats and windows, tuned the engine up with a Mallory ignition spark plugs and wires, painted it canary yellow with a black vinyl top.
A 1958 Chevy Del Ray. Re-built the 348c.i. Suped it up a little bit, painted it the original blue outside and redid the entire interior all blue with the original colors.
1967 Mustang 289 c.i black outside and inside original wheels and tires and hubcaps, but this next one was the best, a  1957 Chevy Bel Air convertible factory air. The car didn't need any work, the guy selling just wanted to be paid $27000  for it. Red with white stripes, matching numbers, wheels and tires. Sweet!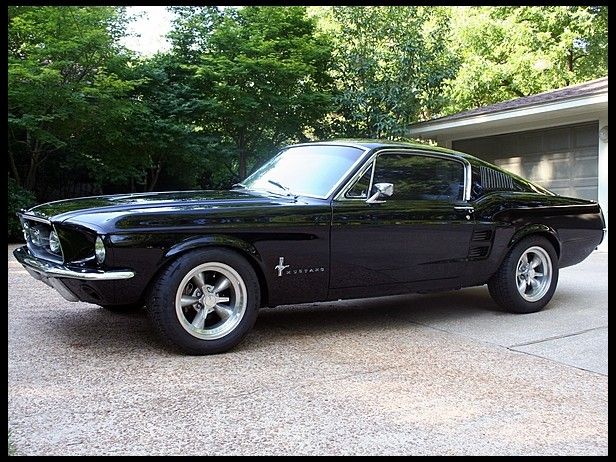 The 1969 Pontiac Firebird 350ci SS dark red black interior, rebuilt that engine but left it all original.
Then in 1997 I moved to Las Vegas and just started working for a lot of brake shops where Meinekie muffler did all the air conditioning work.
I was the only one who new about a/c back then and did most of the brake jobs.
From 97-06 I must have worked at about 10 different places. The owners of the shops I worked in were asking the tool trucks if they knew of any brake mechanics, so they all recommended me.
In 2006 I became disabled from literally busting my spine from all the heavy lifting I did since I was 14-51. Now I've been disabled for 9 years and have been going through pure hell.
I had a neck fusion in 2008, had my whole lower back rebuilt with spacers screws, plates.
I'm through working, but still going to pain management for two more bulging discs that needed attention.
I know so much from years around muscle cars. I'll never forget my experiences and as for today's new cars, with almost everything electronic, hmmm!
I keep up to date with the latest car trends buying books from Chilton, but it doesn't beat hands on experience. I'm trying not to brag, but I really don't think anyone knows more about fixing cars than I do.
I hope you like my journey through time and even at 60 years old now, my mind feels like I'm back to my childhood years seeing all the muscle cars you guys are putting up.'
A true, genuine, muscle car veteran.
Donate To Fast Muscle Car
We spend a lot of time bringing you muscle car content. If you would like to donate something to help us keep going, that would be fantastic.