Readers Rides
Is This The Best Corvette Ever?
By
|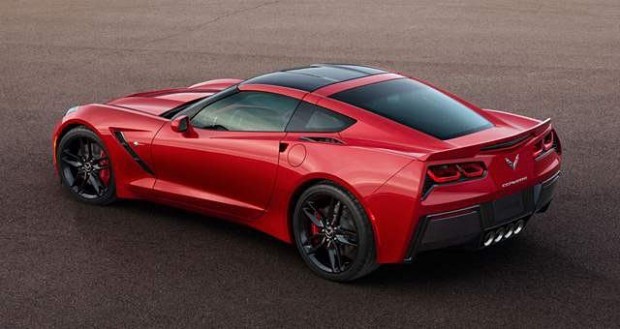 By Mark Weisseg
This claim may have been made before but I am going to stand by it.
This car can be bought straight off the showroom floor and nearly wipe clean any car in the United States. This 'Vette has amazing cornering, unbelievable straight forward speed, and stunning looks.
You might say the 'Vette looks like any other new 'Vette so why the fuss? other models like the amazing Hellcat will run like a crazy ape forward and we all know you can smoke the tires bald, but the 'Vette will do that too if you want or like most super cars today lock the traction in and go.
Like the new Mustang, you can in a push of a button, line lock your front tires on, so you can smoke the rears off and show everyone you know how to waste $600 dollars or more on rear tires. Expensive, but so much fun!
This new Corvette is already a classic. I know the guys that have a '63 split window or a '66 fast back and are moaning about the comparisons, but there is zero in common with those cars and this one. as we stated on the website many times, don't compare the old to the new, it never works.
Certainly I love those older 'Vettes and hope to add one to my collection, but drive a 2016 Corvette and you will be blown away. The ride adjustments you can make while driving are stunning. From comfort mode to race mode and so on.
I pulled along side a 2015 Corvette this past summer with my Roadrunner and he wanted to go and go badly.
He inched, he revved, and looked over and he wanted me bad. So, I could see the light was going to go green very soon, so I revved my engine, and he looked over and may have had second thoughts.
I inched up, I revved up and yes I looked back at him. The light turns green and the Corvette shot out of the gate like a space shuttle. He was gone and very fast. I mean gone.
I dropped my clutch and slowly pulled away. At the next red light I caught him waiting for the light to go green again. I rumbled up to him and through my window into his convertible space, I yelled over that I loved his car.
He smiled back and said thank you, but I bet with his better and newer performance, in reality, he really would like to be driving mine! How ironic.
For all muscle car parts – http://fastmusclecar.com/muscle-car-parts/
Donate To Fast Muscle Car
We spend a lot of time bringing you muscle car content. If you would like to donate something to help us keep going, that would be fantastic.
Is This The Best Corvette Ever?

,