News
Is A Hemi Faster Than A Buick GS?
By
|
Is A Hemi Faster Than A Buick GS?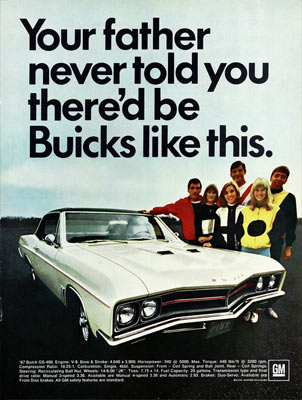 This started from a post on Fosters.com, from a question –
'Q: Greg, while you are an expert regarding 1960s muscle cars, my personal experience is far different from yours. I owned a 1966 Dodge Coronet with a 426 Hemi engine, and it was 100 percent stock right down to the 3:23 rear end. Perhaps I simply never encountered a 1970 Buick GSX like you mention, but every Buick GS, Olds 442, Pontiac GTO, and Chevy 396 SS I raced saw nothing but my tail pipes.'
This was the answer –
A: Hal, first and foremost thanks very much for your letter. To answer your question, we'll need to first establish that in my column I noted "in factory showroom trim" the 1970 Buick GSX 455 could run with and even beat a showroom stock Dodge or Plymouth 426 Hemi.
However, I sure hear what you are saying.
Back in our days of the muscle car, things were much different that they are today.
Autonomy was the rule in the 1960s as each GM manufacturer ala Olds 442, Buick GS, Chevrolet SS and Pontiac GTO all built their own engines. Sharing engines was not an option. Of this class of muscle car, you are correct that Buick was usually the slowest of the bunch in showroom trim…that is until 1970 when the Buick GSX Stage 1 arrived at the dealership.
In defense of your car, I will certainly admit that the 426 Hemi was no match for any of the challengers if evenly equipped. When in the hands of pro racers who knew how to make them faster, IE: more air and fuel into the cylinders, the 426 Hemi was untouchable. To this day, the 426 Hemi cylinder heads are considered the best designed and power producing "air/gas mixture" delivery systems of all time. So, anyone with a 426 Hemi like yours just had to do a little fine tuning, add some headers, adjust the carbs add a Mallory ignition and perhaps a lower gear ratio like a 4:10 or a 4:56, and I agree nothing could come close to defeating a car like that. Further, had you changed your rear gears from the highway friendly 3:23 to a even a 4:10, that Z28 wouldn't have stood a chance.
I'll end with my memories of a Motor Trend Magazine test in 1970. When the editors tested the Buick GSX 455 with 510 lb. ft. of torque against a bunch of other muscle cars that year, including a 426 Hemi and a 440 GTX, the Buick with an automatic ran the quickest of them all with a 13.38 quarter-mile at 105.5 with a 3:64 gear. The Hemi I recall had 3:23 gears and an automatic and I think it ran in the 13.50 range.
Things are basically just not clear-cut in the classic muscle car world.
A few tweaks can make all the difference…………
Read the original post here – http://www.fosters.com/article/20150622/NEWS/150629851
Find More Muscle Cars for Sale here – http://newmusclecars.org/muscle-cars-for-sale/
Donate To Fast Muscle Car
We spend a lot of time bringing you muscle car content. If you would like to donate something to help us keep going, that would be fantastic.