Best Muscle Cars
Interview With ClassicCars.com
By
|
I spoke today with Dawn Antestenis, Marketing Manager for ClassicCars.com.
Dawn has spent some time working with classic vehicles, with a wealth of knowledge about the classic car market place.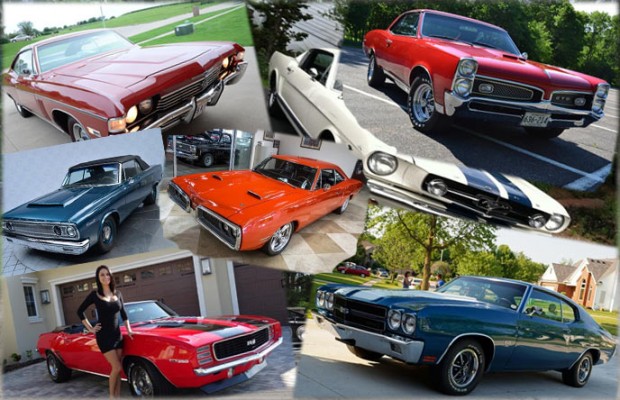 Why is Classiccars.com a great online muscle car site?
We have only ever been online, we are the world's largest classic car market place, with over 30,000 cars listed on our site for sale from classic car dealers to private owners.
We have over 2.5 million visitors to our site every month.
As well as having this very vibrant marketplace where the cars are listed, we have classic car news written by industry leading automotive journalists, covering everything that's happening in the industry.
The idea is people can come to the website if they are looking to buy or sell vehicles and also to keep up-to-date with what's happening in the industry.
We also cover local events, and have a feature called My Classic Car where readers tell us about about their classic cars and their history.
So, what makes us different is there are other websites out there with classic cars for sale, but we have always been online, never in print, since 2007.
Cars on average sell in about 27 days on the site, depending on how unique the vehicle. If it's a really niche vehicle, it may take a little longer.
We have a great audience of buyers who come to the site every day.
Our most popular searches for classics on the site are for Mustangs and Camaros and we do have a lot listed on the website!
But we have a wide range of muscle cars, ones under $5000 to one's well over $500,000,.  We have a big range of makes and models, you pretty much can find any classic vehicle you'd be looking for.
Whats your favorite muscle car and why?
You can't really go wrong with a 1969 Mustang GT 350 for sure.
My favourite thing about working with these cars is the story behind all these cars. The history of who's owned it, the different people who have worked on them.
Tips for buying a muscle car?
We suggest doing as much research as you can, getting in touch with local car clubs is a great place to start. They will be able to help you narrow down what you're looking for. So not just the year, make and model, but also the different features you are looking for in the car.
Are you looking for a car that's ready to drive or a project car?  Sometimes if you're searching randomly, it can be overwhelming with so much out there.
We also recommend a pre-purchase car inspection before you purchase.  Your local car club can help you with everything else being set up like transportation.
Can you recommend a great muscle car for under $25,000 dollars?
Well, looking on our site you can search by price and lots of other criteria.
Finding a really good muscle car for $25,000 gets harder each year!
A Pontiac GTO could be found for $25,000 for example, but it all depends on condition and what you're looking for.
The average price point for buying a driveaway classic car is very roughly around $30,000.
We find a lot of people buy these cars for nostalgia reasons, as their father or grandfather or someone they knew as a child owned one of these vehicles, so they really want to own one for themselves.
Now they have the opportunity to do that with our website.
Donate To Fast Muscle Car
We spend a lot of time bringing you muscle car content. If you would like to donate something to help us keep going, that would be fantastic.