Best Muscle Cars
Hybrid Dodge Hellcats, They be Coming…..
By
|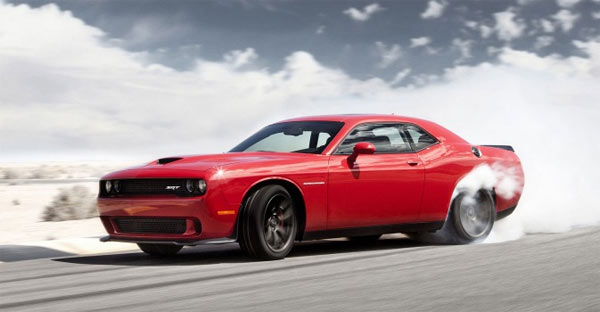 By Dave Ashton
Dodge don't do things by halves when it comes to their top performance vehicles. The Challenger SRT Demon pumps out 840HP, the Redeye Hellcat has 797HP and the regular Hellcat 717HP. All with an eye on old school muscle car sensibilities. Now, with the world being pushed towards hybrids and electrics, the mighty Charger and Challenger MAY get a hybrid version in the near future.
In an interview with TheDetroitBureau.com Micky Bly, FCA's new global powertrain chief, stated that the FCA will try to reposition itself as one of the industry's leaders in electrification "over the next 12 to 18 months." The specifics of the move in direction haven't been released, but it should cover everything from luxury vehicles to its highest-performance offerings.
'There's still no clear indication consumers are demanding electrified products,' said Bly, especially in the U.S., but the need to move forward, anyway, is driven by two words: 'government compliance.' The huge growth in plug-in vehicles from China, the rising demand in Europe for electrified vehicles and the North American Corporate Average Fuel Economy initiative point the way for battery-based drivetrains moving forward.
Although the company isn't giving away any specifics about Dodge or the Charger and Challenger Hellcat they said 'it has a role,' and concerning the new Charger Hellcat Widebody, 'people want more than (what's available) today.'
Several FCA insiders have pointed to the Hellcat possibly getting a mild hybrid system, similar to the one currently in the Wrangler, adding a possible 130 pound-feet of torque.
Electric muscle
In many ways, this isn't surprise news. The FCA on one hand know government compliance is one thing, but they also don't want to be left behind in any part of the automotive world. When it comes to muscle cars the V8 still rules and will for some time, but the news of a hybrid engine and ultimately some forms of electrification is probably timed just about right. Only a few years ago the merest mention of electrification in a pony or muscle car would have had the same reaction as garlic to a vampire.
Now, talk of hybrids and electrification is almost commonplace. Supercars down to daily drivers are all getting the option, like the upcoming Alfa Romeo 8C supercar and the Fiat 500e from the FCA side of things. The move to hybrids looks and sounds like it starts with legislation, then consumer interest, but the bottom line question is will we get an improved muscle car?
A mild hybrid system is said to add less than 100 pounds in weight for an additional 130 pound-feet of torque. A possible bonus on the dragstrip. Fuel economy should go up which will benefit daily use and the V8 stays in place for the near future. The best of both worlds? Possibly. Fully electric muscle cars? Not just yet please. A very slow introduction to a hybrid muscle car is first needed. A bit like getting into a redhot bath. It takes time to get used to the stinging feeling……
Mr. Bob Dylan said years ago that 'the times they are a changin', but as long as the modern muscle car keeps getting better, that's the main point.
Donate To Fast Muscle Car
We spend a lot of time bringing you muscle car content. If you would like to donate something to help us keep going, that would be fantastic.