Best Muscle Cars
How To Spot A 1970 Dodge Challenger
By
|

The Dodge Challenger is a mythical beast featured from movies to TV and resonates as one of the most classic American vehicles over the last 40+ years.
Here we have an overview of how you can spot one of these amazing beasts in the wild.
Total 1970s Challenger production: 76,935.
The first generation of Dodge Challenger was produced in 1970 until 1974.
Released as competition to the Camaro, the Ford Mustang, Mercury Cougar and Pontiac Firebird and is equivalent to the Plymouth Barracuda with a 2 inch longer wheelbase than a Barracuda, but arguably came late to the party being released in the fall of 1969 for the 1970 year.
What made it different.
There are a few features that make the 1970 Dodge Challenger standout for this year.
The 1970 Challenger was available in many different options, hardtop and convertible: base model, R/T (Road/Track), SE(Special Edition, ) available with the R/T and T/A (Trans Am) versions.
Engines
You got the base model with a 198 CI ,a 225 CI. slant six with 145HP and 215 ft-lbs of torque, a 318 CI with 230HP and 320 ft-lbs of torque in the base V8 model.
Many options were the fashion of the day, so when it came to engine choices you could have a 340ci. at 275HP, 383 2 barrel with 290 HP, 383 4 barrel with 330 HP, a 383 Magnum with 335 HP, a 440 Magnum with 375 HP, a 440 Six Pak with 390 HP and the mighty 426 Hemi with 425 HP.
The R/T featured 383 Magnum, 335 HP 425ft/lbs of torque. the R/T had a rallye instrument cluster with four large round dials and side stripes or bumble bee stripes.
The T/A ( Trans Am) was a limited edition version for the Trans Am races. It featured a 346 pack engine at 290 HP and 345 ft-lbs of torque. A flat black fibreglass hood with large hood scoop, front and rear spoilers, side stripes, side exhaust pipes, upgraded suspension and larger tires made this version standout in 1970.
Hood scoops were included – shaker scoop which fed directly into the engine and a power bulge hood.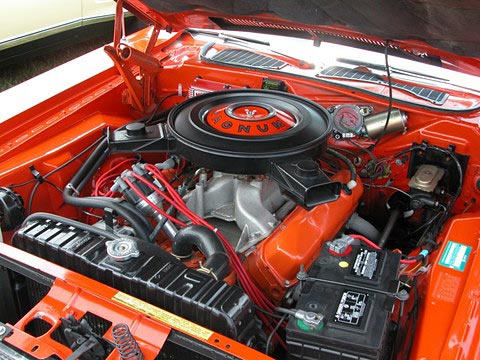 Paint
The 70's are when paint jobs stood out. You could get optional colors like Plum Crazy, Go-Mango, Sublime, Hemi Orange, Top Banana, Green Go, Panther Pink, and Silver Poly.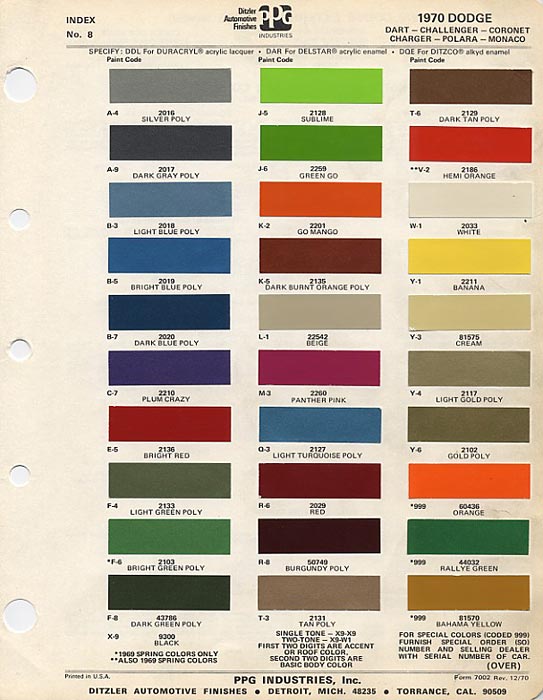 1970 Dodge Challenger Front Grill
Front grill was specific to 1970 with a fine lined square grid pattern.
The grill emblem was located on the left side of the front grill from 1970 to 1974.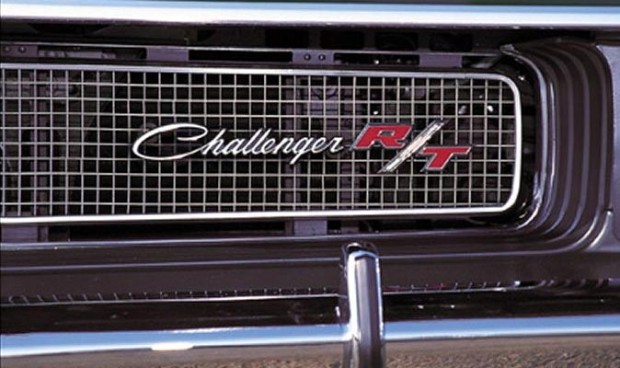 1970 Dodge Challenger Bumpers
The 1970-72 version had a front bumper which was close-fitting to the body with optional front bumper guards. The same for the rear bumpers.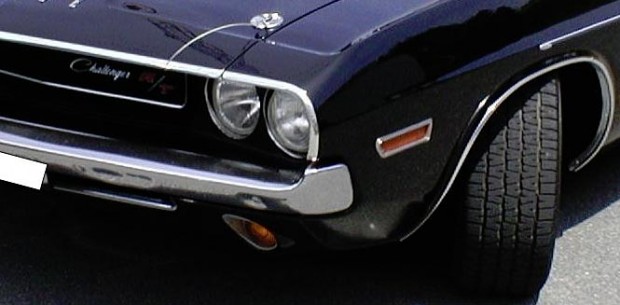 1970 Dodge Challenger front and rear side marker light
A Trapezoidal (no, I can't say it either!) frontside marker light made the models from 1970 to 71 standout. They had a chrome surround and were recessed into the quarter panel.
This was the same in the rear side marker lights which also had a Trapezoidal shape and were recessed.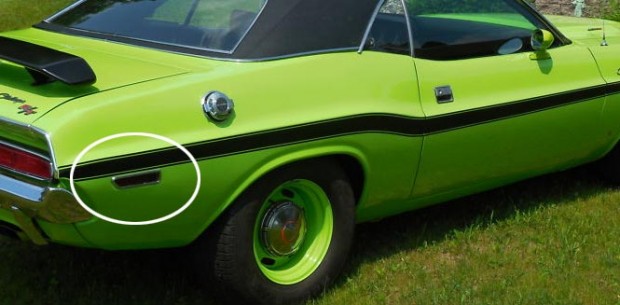 Taillights
This is a big standout from 1970 Dodge Challenger, the taillights were long units which spanned the width of the car, with a large, rectangular backup light in the center.
Full width rear tail lights, backup light in the middle of the cluster.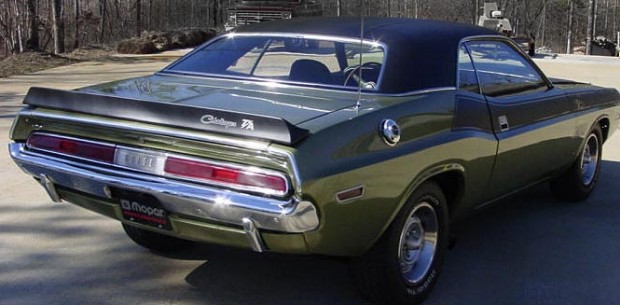 1970s Dash
A simulated woodgrain finish was optional on the SE model, woodgrain steering wheel was available from 70 to 71, and the dash had 'Challenger' embossed on the far right side for only the 1970 year.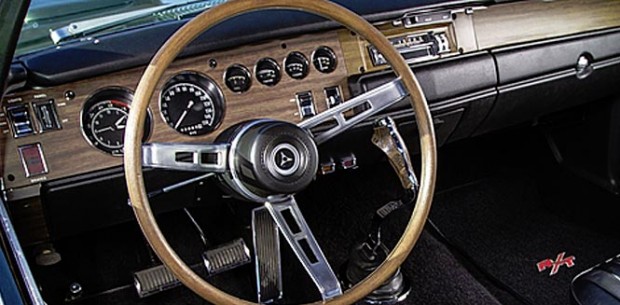 Fuel Cap
A pop open fuel Was an optional extra from 1970 to 1971.

1970 Emblems
From 1970 to 1971, The R/T came with functioning scoops, but none Ram Air. This could be an option on a-base Challenger which had an upgraded engine.
The 1970 340 four barrel had a '340 Four Barrel' badge on the optional shaker hood and scoop, mounted directly on the engines air cleaner.
Corresponding badges reached the other option models helped identify the engine that originally came with the car.
The challenger's nameplate was mounted on the front fenders behind the front wheels from 1970 to 1971.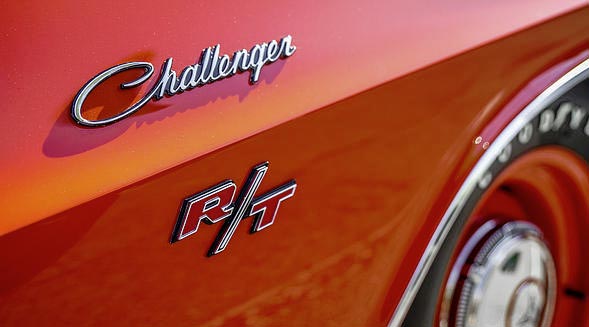 The 1970 Challenger R/T emblem was mounted on the trunk lid from 1970 to 71.
1970 spoilers
A small rear deck lid spoiler was an option between 1970 1971, which also included the nameplate mounted onto the spoiler instead of the deck lid.
You could also get a vinyl roof from 1970 to 74.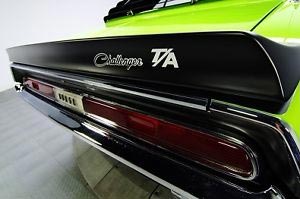 A front chin spoiler was available from 1970 to 71, with a rear wing as an option.
1970 Challenger wheels
Wheels are always important, the 1970 model had an optional slotted Rallye steel wheels or chrome Magnum 500 wheels from 1970 to 1974.
With so many options and permutations for any car year, it can be quite difficult to match up every single combination of option out there.
As long as you know the main differences between one model year and the other, it should give you a good head start for spotting these beasts in the wild.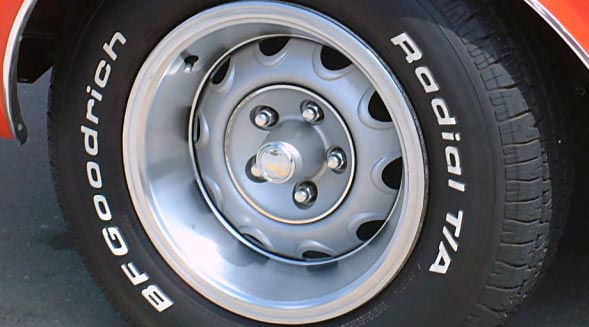 More Muscle Cars For Sale – http://fastmusclecar.com/muscle-car-for-sale/
Donate To Fast Muscle Car
We spend a lot of time bringing you muscle car content. If you would like to donate something to help us keep going, that would be fantastic.
How To Spot A 1970 Dodge Challenger

,