Best Muscle Cars
How to Boost Your Muscle Truck's Performance: 6 Tips
By
|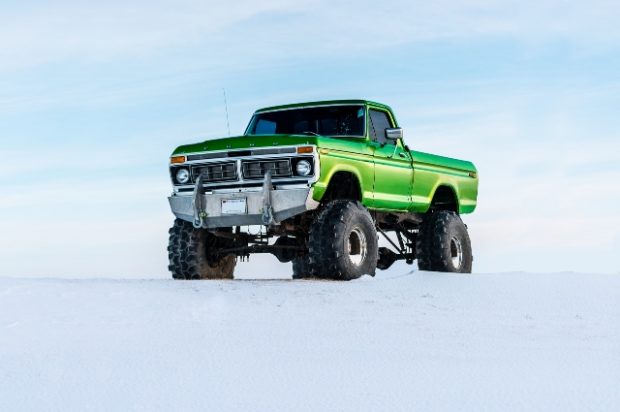 Muscle trucks are high-powered machines, but they also require tender care and attention. We hope you do all of the necessary maintenance tasks to keep your truck performing at a high level, but wouldn't you love to take its performance one step further?
Use these six tips to boost your muscle truck's performance and enhance the driving experience.
1.    Attach Performance Exhausts
Auto manufacturers build their vehicles to sound smooth and quiet on the road, but that tone just doesn't fit with muscle trucks. You need something to make your truck sound boisterous and confident. You can attach an aftermarket performance exhaust system to achieve these effects:
Replace a worn, faulty or underperforming system.
Reduce back pressure on the motor.
Boost engine performance.
Improve fuel economy.
Enhance the sound.
Catbacks, turbo backs and single sides are all legitimate options for muscle trucks and you can DIY install them if you have intermediate mechanical experience. All you need is a strong hacksaw and a group of different-sized socket wrenches.
2.    Use Heavy Duty Coil Springs
Your truck's springs are meant to absorb as much weight as possible, but you can do better than stock springs. You need some heavy-duty coil springs to take maximum pressure off your motor and let it work to its full potential.
Springs serve many practical purposes for the car enthusiast and working man alike. They assist in carrying heavy loads, hauling equipment and preventing your truck from sagging through the most demanding tasks. They also make the ride feel smoother, with or without extra baggage.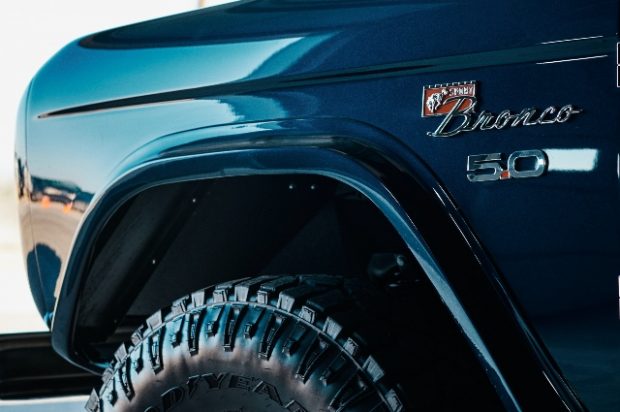 3.    Install a Cold Air Intake
Cold air intake is a versatile aftermarket addition that can improve your truck's horsepower, torque and efficiency. Most stock air intakes don't have enough cold air to make a difference, but a custom cold air intake will do the trick. Cold air has higher oxygen levels, which impacts the engine's combustion and gives it a boost of power.
New and advanced trucks might already have this attachment, but cold air intake is a must-add if you have an older truck. Imagine the relief your engine would get from a breath of fresh, cold air.
4.    Try a Turbocharger or Supercharger
Many truck enthusiasts add turbochargers to their trucks, and who can blame them? A turbo kit has several irresistible functions:
It uses heat from engine exhaust to boost air intake pressure and increase fuel efficiency.
It's durable and affordable while having minimal impact on the engine.
It makes bigger engines more responsive.
If you want to take the effects a step further, you could get a supercharger instead. It's a more expensive aftermarket kit mostly reserved for high-performance vehicles, but it experiences no delay between throttle application and increased air intake, making it stronger than turbochargers. Whichever option you choose, both will make your muscle truck more powerful than ever before.
5.    Invest in an Engine Tuner
A truck's stock engine tuner is built for efficiency, but it doesn't specialize in strength. If you want something more powerful, you have to invest in a new engine tuner. It can add significant horsepower and increase torque if you find the right one for your truck and engine type.
Most engine tuners are pre-programmed handheld units that you attach to your truck's diagnostic port. They also work better when grouped with other attachments, like the cold air intake and exhaust.
6.    Evaluate Your Driving
Car enthusiasts like to push their vehicles to the limit on the road, but a frequent case of the lead foot can hurt your truck's performance in the long run. You should rarely top 2,000 RPM on flat roads during everyday driving.
Engage overdrive on the freeways (unless you're towing something) and use cruise control on those long stretches of pavement. Do the little things, such as giving the truck ample time to warm up in freezing weather and washing the undercarriage after you take it offroad. Constantly testing your truck engine's power reduces fuel efficiency and can increase the risk of mechanical issues. Take care of your vehicle with responsible driving habits and save the fun stuff for special occasions.
Let Your Muscle Truck Thrive
Muscle trucks are powerful vehicles on their own, but with the help of these six tips, you can let your truck thrive on the road like never before. Better driving habits and the addition of some new toys will help maximize your truck's performance and keep it in stable driving condition for years to come.
Donate To Fast Muscle Car
We spend a lot of time bringing you muscle car content. If you would like to donate something to help us keep going, that would be fantastic.