Best Muscle Cars
How Muscle Cars Overpower Hybrids
By
|
A growing number of people care about how to improve the quality of life by treating our planet right. When we put our ideas into eco-friendly driving cars and habits, it's good for our climate. 
Cars like Tesla and the Toyota Prius have become staples of the green car movement. They use less gasoline (the Tesla line uses none), and they help keep carbon dioxide emissions down. This has been one way the U.S. government has encouraged eco-friendly behavior. 
The issue is that many cool old cars are more popular than these electric vehicles and hybrids. They are classics in the industry, and muscle car insurance being more expensive than eco-friendly counterparts hasn't changed this discussion. 
The Ford Mustang is the most popular sports car in the world. However, it puts performance and style over many of the practical environmental practices. 
We'll talk about why traditional gasoline-powered cars are still more popular than hybrids and electric vehicles. What can we do to convince drivers to purchase innovative cars instead of traditional ones? 
Style Plus Substance
The main reason cars like the Mustang prosper in the car industry is they have both style and substance. First-generation Mustangs are incredibly reliable, they still have plenty of parts that can be fixed, and they were built to drive them every day.
Add to the fact that these cars look gorgeous when you drive them and it's no wonder they still sell like hotcakes today. 
Automakers have tried to make eco-friendly cars look more attractive and user-friendly. It's still hard to convince drivers who have been going to the pump for decades that they need to plug in their car like a laptop every night before bed. They also don't want the inconvenience of parking in a charging spot at the grocery store or your work. 
The price is the next point of contention when discussing this matter, and muscle cars have hybrids and electric cars beaten here, too.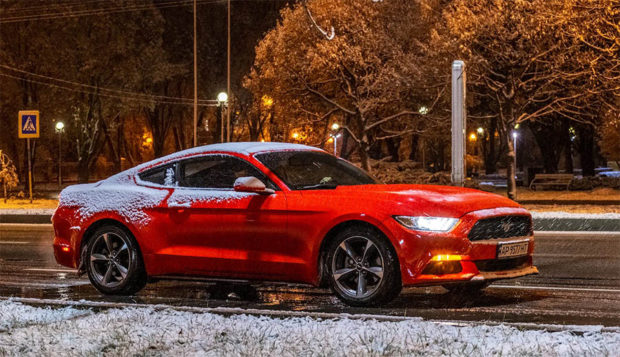 Affordability of Muscle Cars
Many luxury hybrids start at over $100,000. And while some muscle cars can also reach this price point, the Mustang is usually more affordable. The lower price of the car makes up for the price of gasoline you have to put into it. 
Part of the reason hybrids cost so much is that they are charging you for the concept of an electric car. You are paying for innovative technology, like when you go to a fancy restaurant. It's all the concepts that come with electric cars that make companies like Tesla feel like they are right for charging more. 
Until the reputation of hybrids and electric cars reaches classic status like a Mustang, it's going to be hard for automakers to sell more. Ask your local dealership about the different aspects of each type of car. Decide what is better for you and your budget and then go from there. 
Both options are great choices. It comes down to whether you prefer the rich history of muscle cars over the thoughtful innovation of hybrids and electric vehicles. 
Shawn Laib writes and researches for the car insurance comparison site, CarInsurance.org. He cares about explaining the differences between various car models and their insurance costs to customers.
Donate To Fast Muscle Car
We spend a lot of time bringing you muscle car content. If you would like to donate something to help us keep going, that would be fantastic.